Jackie shroff on son Tiger, 'elder Brother' Anil Kapoor and industry trends
He is moved on being reminded how he had cleared heavy shooting equipment all by himself to make space for the correspondent to sit 20 years ago when he was visiting to promote the film Yaadein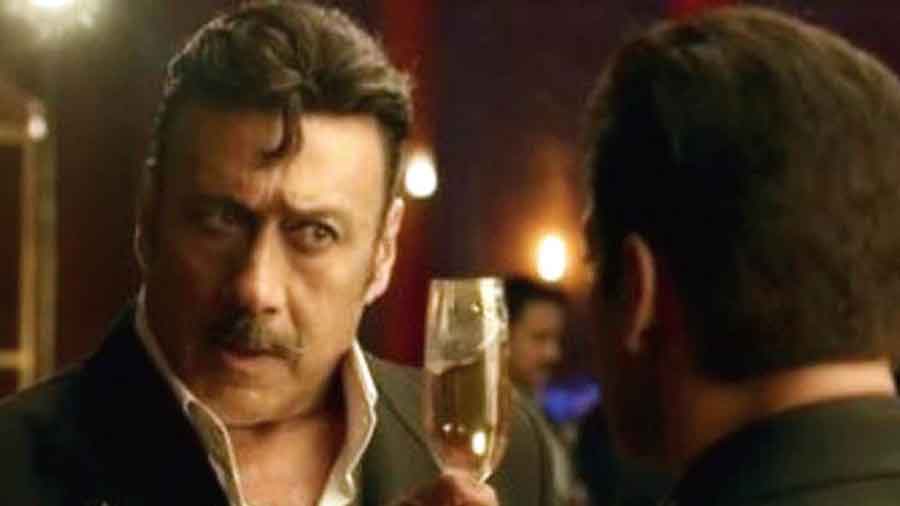 ---
Published 03.09.21, 10:51 PM
|
---
A charismatic actor and a born gentleman. Jackie Shroff is moved on being reminded how he had cleared heavy shooting equipment left on the hotel chair all by himself to make space for this correspondent to sit 20 years ago when he was visiting Calcutta to promote the film Yaadein. "Ma ne sikhayi thi logon ki izzat hamesha karein," he says humbly.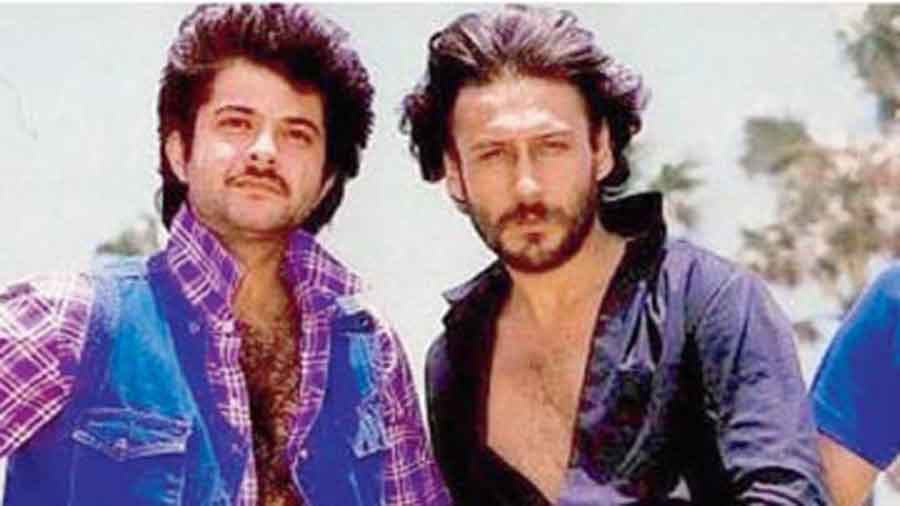 He is motoring down the Mumbai-Pune expressway en route to his farm when he has started organic farming. "I bring saplings and seeds from all corners — Auroville, Pondicherry, Sikkim, Hajipur..." On the eve of the TV premiere of his film Radhe (on September 5, on Zee Cinema at 12.30pm), he speaks to t2 on the evolution of the flm business, his camaraderie with Anil Kapoor and, above all, his son Tiger.
Congratulations on your new eight-bedroom house.
Thank you. Bete (Tiger Shroff) ne ma ke liye ek ghar le liya. Bachcha hamesha socha tha apne ma ke liye ghar lega. Sab milke rah rahein hai.
Tiger has Heropanti 2 lined up, his Ganpat is releasing as Ganpat Part 1…
Yes. Baaghi already has had parts 1, 2 and 3. Or take this Sooryavanshi franchise. How confidently they do one sequel after another! It is fantastic. And they have a dedicated audience waiting for new instalments. Like for James Bond films.
Do you think any of your hit films, like Ram Lakhan, could have had sequels?
It could have been so. Ek achcha bhai (Ram), ek natkhat chhota bhai (Lakhan). There could have been a sequel agar chhota bhai sudharta nahin tha toh. Lakhan bahut jaldi sudhar gaya (laughs).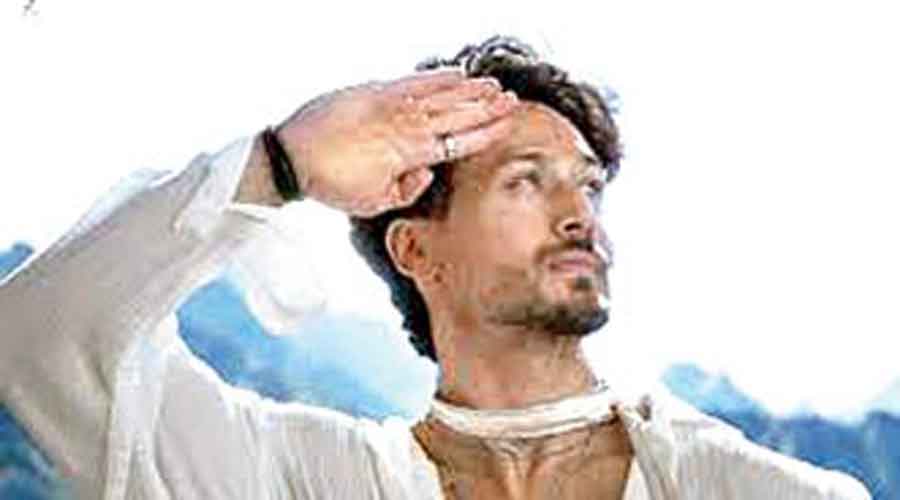 Tiger recorded a single, Vande Mataram. Was he always a singer?
The song has come out well. He has sung sensitively. Tiger has learnt singing during lockdown. He took online classes from a teacher. He still does riyaaz. Once in school, he had sung three songs in a play. He was 13 or 14 then. After that, I had never heard him sing. We Indians all sing in bathrooms. So do I. Main bathroom me reh gaya, woh bahar nikal gaya (laughs).
Do you go back to your films to see if you could have done better?
The day (debut film) Hero released, I spent the whole day lying down. Ek bar aap ne dil laga ke kaam kar liya, phir baithke kya kar loge? I had done my job. It was now in the audience's hands. Why get bothered? Thinking what more can be done is the marketing team's job. Aap soch ke kya karoge?! If I start doing that, when will I focus on the job that I do — acting? Ekbar goli nikal gayi, nikal gayi. Uss ko pakad ke aap thodi dobara banduk mein daaloge!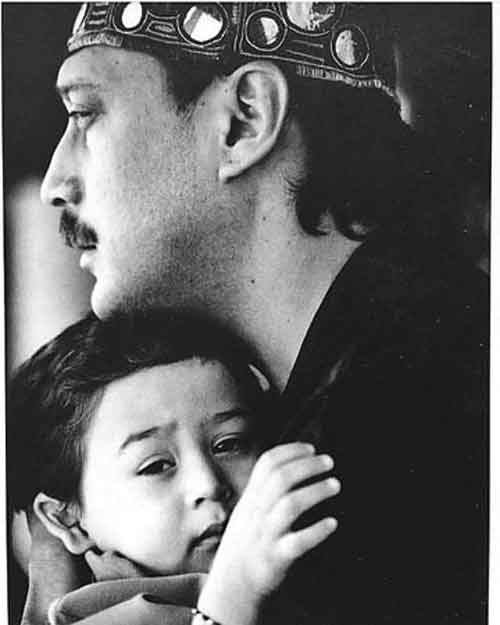 A big film like Radhe released on OTT, bypassing theatres. And now we are talking of the television premiere. Times have changed, haven't they?
Earlier, theatres were so few. We had to go for morning shows as we could not get tickets later for good pictures. Phir TV aa gayi and now OTT. Platforms keep changing but emotions and passion stay the same. Haan, chaadar pe dekhna aur rumaal pe dekhna are not the same. But OTT is a blessing in that it exhibits movies in more than 180 countries at the same time. It is a new revenue channel for producers. Perhaps theatres would have earned more. But your film is available for you to release in theatres when they reopen (theatres are closed in Maharashtra now). OTTs came here at just the right time, when theatres are shut. Producers to spot boys, everyone is earning thanks to the demand for digital content.
Earlier, a film came on TV years after it released in halls. Radhe released in May and here we are talking about the TV premiere (on September 5)!
Earlier films used to do silver jubilee, some even did golden jubilee. Only then it was available to television. Abhi toh teen-chaar din ka dhanda hai. Pehle ek theatre tha, ajkal dus theatre mein ek saath film laga dete hai. Teen din mein (investment) recovery. Even if you show it for a month, how much longer will you exhibit? The film has released on so many screens that whoever wanted to see has seen it. Ab ek hafte ka game hai.
Radhe got 4.2million views across platforms on the first day. Is that excitement the same as a bumper box-office collection in the first weekend?
OTT ka bahut lamba pahuch hai. But some people pause the show in between, someone comes into the room, some fetch tea. It's not the same fun as theatre mein baith ke bomabom karne ka, ceetee maarne ka, interval mein bahar nikal ke herogiri kar ne ka aur phir mazaa lene ka.
You had posted a photo of Anil Kapoor running on the beach last September and he had commented on it: "Get ready for our next together... team working on it." Any development on that front?
I too am waiting. Jo plan karta hai woh mera Anil hi karta hai. He may be my younger brother in films but in life he is my elder brother. He is much more mature. I am a kid next to him. He keeps advising me.
You stepped into OTT with Criminal Justice in 2019 before most other film stars got on the platform.
It had always been like that. I worked on TV long before others around me had that idea. I have always got those opportunities whenever something new comes along.
Dilip Kumar passed away recently. You worked with him in Karma. Any memories?
It was a dream come true for a young lad like me to work with such a great artiste. Darr tha unke samne dialogue barabar nikle, mistake na ho. His aura was so strong, we felt how serious a job acting was. Unke samne khada hone se apna bhao malum pad jata tha.
You did a cameo with Tiger in Baaghi 3. Do you want a lengthy role with him or do you prefer to watch his journey from a distance?
I prefer to see his journey through other's eyes. In my eyes, there will always be love for my child in whatever he does. But when I see him through others' eyes, I can make out which class he has reached.
Which class is he in, do you think?
He is still in school but he has reached middle school. He is doing good pictures, giving good business, justifying people's faith, respecting elders and keeping himself focused on work. That's all he needs to do.