Ishaa Saha on playing Sudhamukhi in Detective, busting a few perceptions about herself and valuing her privacy
'She is calm but has this simmering anger within'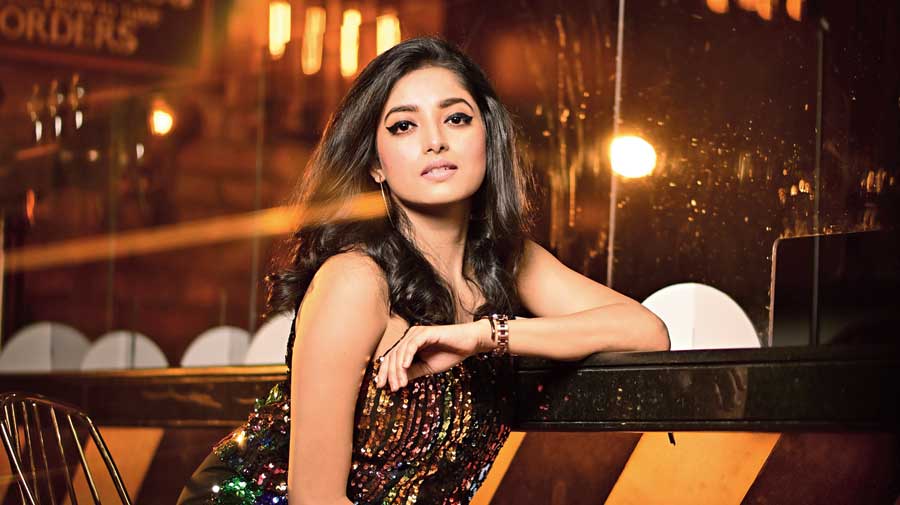 ---
|
Calcutta
|
Published 01.09.20, 10:28 PM
---
One of the key sequences of the Hoichoi film Detective — based on Rabindranath Tagore's story — revolves around the lively topic of sleep! And it goes on to reveal the motivations of the two characters — a married couple — who had been concealing their true selves from each other. It's night time and Sudhamukhi (Ishaa Saha) wants Mahimchandra (Anirban Bhattacharya) to come to bed but a detective novel has come in the way! By then Sudhamukhi had already talked about her belief in the Swadeshi movement, much to Mahimchandra's surprise. "I am reading a very interesting detective novel. I won't be able to sleep until I finish it," says Mahimchandra. "Read it on the bed!" offers Sudhamukhi.
"Won't it disturb your sleep? You sleep, I'll go over there," says Mahimchandra, settling down with the book but also thinking about what Sudhamukhi had just said.
The whole sequence plays out with a comic flair that sets the tone for the rest of the film, which sees Sudhamukhi, a freedom fighter, playing a larger role in the scheme of things and soldiering on to achieve her goal. A t2 chat with Ishaa...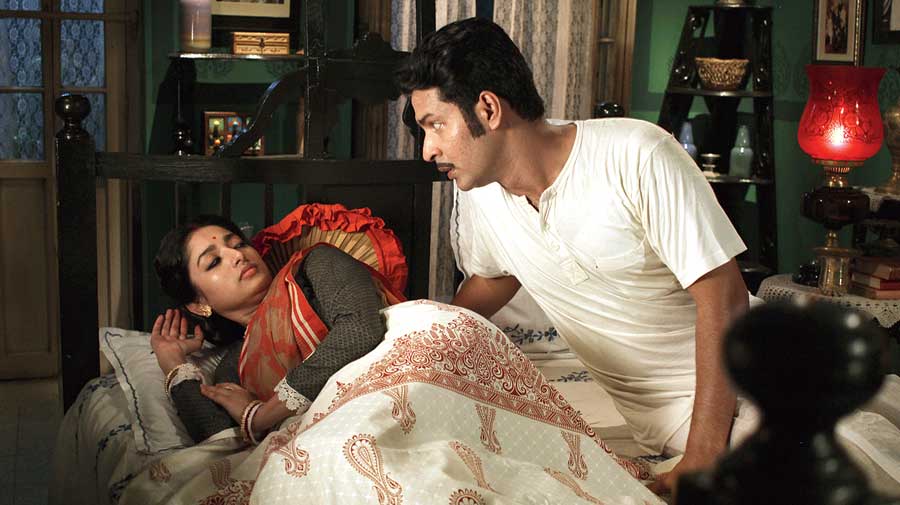 What would you do if you ever get married to a person like Mahimchandra, who spends his home time reading detective books?!
I won't marry a person like that! Impossible. I can't imagine being with a person like that in real life! Haha! And even if that happens hypothetically, then I would keep all the books in a locker (laughs out loud). I love reading detective books as well but I'm not like Mahimchandra (a detective), reading detective books at night while Sudhamukhi waits for him and asks him to come to bed.
How do you see Sudhamukhi?
Sudhamukhi is a very well-read, modern woman. She is ahead of her times. I really liked my look in the film, and it came out well in different camera angles. And when you play a character from a Tagore story, people somehow end up comparing it with other Tagore characters. Sudhamukhi is so different from, say, a Charulata. Their situations and backgrounds are so different. There are huge expectations when you play a character from a Tagore story.
You worked with Anirban Bhattacharya in a film for the first time.
Anirban is a really strong actor… and he had done projects which were based on Tagore stories. This was the first time for me on both counts. So yes, initially I was a bit tense. Before this film, we had done an ad but we mostly shot separately for that.
But once the shoot of the Detective scenes started flowing, everything became alright. We started with a few scenes for a montage, and then we did the scene where Anirban is leaving the house for the Student Lodge. Sudhamukhi comes and tells him, "Where are you going? I won't let you go." We shared a lovely comfort zone and we had a great time shooting for the film. In one of the night scenes where Anirban walks towards the door to find out the identity of the person eavesdropping outside our door, I cracked up and had to control my laughter. Similarly, Anirban was cracking up before the shoot of one of the scenes at the climax — the one where I pull off his false beard.
But Sudhamukhi in Detective has a lot of layers. She has this fire burning within, which gets expressed through her eyes... a lot is left unsaid, she is torn between her ideology, her love and her present situation... there is this wistfulness about her since she could not be with her love but she cares for her husband and wants to make the marriage work.
Yes, and I had to make sure all the nuances came out well. It was so challenging. I have never done a character like this before. She is expressive without expressing a lot; she is calm but has this simmering anger inside her. All the characters I have played in the past are very different from one another.
A perception has somehow grown over time that you are best at playing soft-spoken characters with a sense of innocence. Do you agree? Is that limiting? Do you want to break out of it?
I don't know how I can change this. Someone has to give me a chance to play a character that is radically different. Maybe this is my strength now — that I can play characters with simplicity and innocence well. But the image might change two years later.
The characters I have played till now demanded some amount of simplicity and innocence and it's okay to play to your strengths. See, I have to do my work till that new thing comes along.
Some people actually feel you are almost like your characters in real life...
But I am not at all like that.
How are you like when you are with your close friends?
I am really talkative. I am emotional. I can be abhimani. I am trustworthy and I can keep a secret really well. Also, I am very straightforward and say things in your face. I am very restless. I have a close group of friends and value the friendships. I am a private person and I value my privacy.
How were you before you joined films?
I have always been an introvert. I would keep things to myself. Now, I have become an extrovert, to some extent. My levels of patience have increased.
Do you trust people easily?
I have trust issues… it takes some time to gain my trust. Things were different a few years ago. It has happened over time.
Do you feel you can be more aggressive and take on trolls on social media? Or would you like to ignore them?
See, I cannot cure them… so I choose to ignore all this. But I don't know how I will react in the future. We all have our limits of patience. Once that crosses over, we don't know how we will react. Earlier this year, I was seeing a lot of opinions online, as if everyone knew everything… everyone was being so opinionated. I felt like saying a few things. But then I held back. I felt it won't serve any purpose.
Would you consider an image change in films? Would you like to play a glamorous heroine in a mainstream film?
I don't see myself as one but I am open to exploring all kinds of roles, in different genres of cinema if the story is good and the role is substantial.