Swastika Mukherjee on her talk-of-the-town character, spending time with Shabitri and pushing boundaries
'Dolly Mehra is the only person in Paatal Lok who does not have an agenda. She is full of empathy'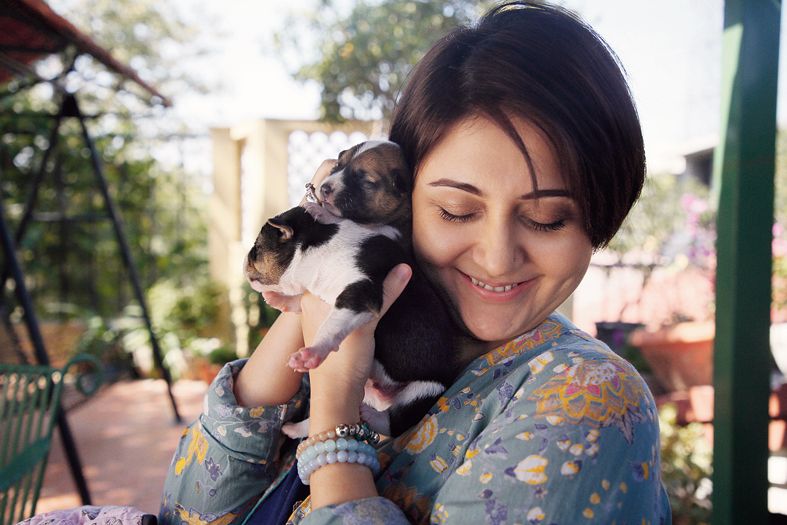 Swastika Mukherjee
Still from the show
---
Published 24.05.20, 12:34 PM
|
---
Swastika Mukherjee is revelling in the praise coming her way for her performance in the Amazon Prime Video series Paatal Lok. A flood of calls, tweets and messages only underline the way Swastika has won hearts with her turn as the compassionate Dolly Mehra, journalist Sanjeev Mehra's (Neeraj Kabi) wife. A congratulatory call from Vidya Balan and a message from Aamir Khan to Swastika served as the icing on the praise cake! A The Telegraph chats with Swastika...
Congratulations! What did Vidya Balan tell you about your performance in Paatal Lok?!
She loved the series. She specifically mentioned a few scenes that really moved her... and she was touched by my performance. I was so overwhelmed. There was so much of warmth in her. As an actor I have followed her work since her TV days. I really, really look up to her as a woman. I have learnt so much from her... about body positivity, embracing yourself. The kind of things I like to talk about. Many people around me tell me that I inspire them... I have been inspired by her. After I kept down the phone, I thought I would cry. I felt so happy after so long. This kind of a feedback I have never got in my entire career.
Do your characters stay back with you?
So much of them stay back with me. I take back from them and I feel so much for them. Their qualities stay back and they make me a kinder human being at the end of the day. The kind of empathy Dolly has... why should I not keep some of it for myself? It took 20 years to find her but I have finally done it.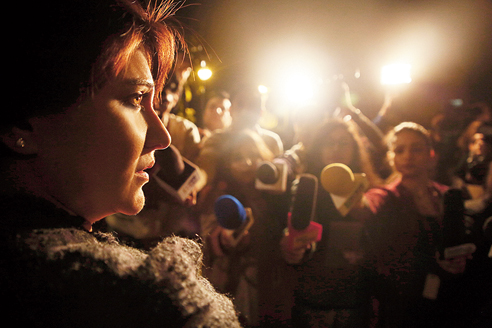 Your first line in the series is in Bengali. Was it also the first scene you shot for?
Yes. Also, there was a mention in the script that Dolly is Bengali. I discussed it with Prosit (Roy, co-director) and (writer) Sudip Sharma... and felt it was best to communicate with your mother and the dog in your mother tongue. The communication and the conversation I have with the dog is extremely personal and comes from the heart. It is as real as it gets. Many people have told me, 'The way you have called Shabitri is the most endearing thing.' I have Phulki at home. For me, it was just a change of name. The feeling is the same. This is what I do at home. People who know me know this.
How much time did you get to spend with Shabitri?
I was with her all the time. My conversations with Shabitri did not go by the script (smiles). I spoke whatever I wanted to with her. She was pregnant at that time. She was very close to her delivery date when she was shooting with us. Everyone took such great care of her. It was so, so comforting to see that.
What is her real name?
Shabitri's real name is Chandni. After I finished my Delhi schedule I came back to Calcutta... and then I got to know that she had become a mother, and that she and her babies were healthy and well. Then I bombarded Prosit with more questions!
Dolly has so many shades.... she is vulnerable, fragile, warm and caring...
She comes out of a deep darkness and channelises all her positivity towards the dog. It is a layered arc. And I feel Dolly Mehra is the only person in Paatal Lok who does not have an agenda. She has no greed. She is so full of empathy and warmth and care. Since I am a fierce dog lover, that has come out so well. She channelised her energy... Dolly was not going to sulk and ruin her life centering everything around a man who does not really care. I will take dogs over human beings any day (laughs)!
With all this amazing feedback coming your way from across the country, do you feel this can be a new turning point?
See, I don't think any actor says yes to work thinking what will be the outcome or how big it can be a turning point for their careers. And I have learnt with my life and experience that there is no point in planning. I had huge expectations from Detective Byomkesh Bakshy!. The film did not do well at the box office. I got a lot of offers after that but they were not really worth doing.
I want to push my own boundary and challenge my own capabilities. It's about doing meaningful work that'll be seen by a large number of people. I have experimented so much with characters and my look while working in Calcutta for 20 years. I don't want to do mediocre work or repeat myself now. The kind of films I am choosing from what I am getting is very limited. But I am happy with that. The hunger for doing good work is always there. And you can grow or develop your art when you work with a new set of people. You have to keep on learning something from others. Now when I am doing worthwhile work I really want the entire world to see it. Going forward I will do things that satisfy me. Clean Slate Films has pampered and taken care of all actors and loved us so much. They are a superb team.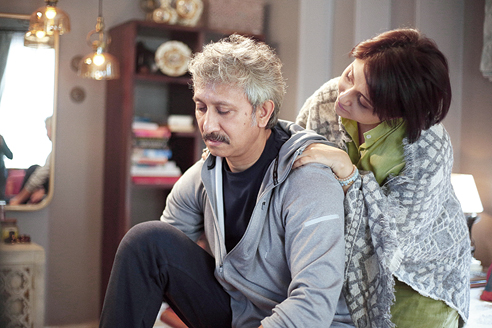 How was it working with Prosit?
Prosit has super clarity on what he wants from his actors. Dolly Mehra was very clear in his head and how he saw me portraying the character. He gave me enough freedom to bring my own thoughts.
You are living in Bombay... what is that one thing that Bombay does to you?
I have been shuttling between Bombay and Calcutta since 2016.... meeting people, giving auditions. I have forgotten how many auditions I have given. Bombay does one thing to you... your work is noticed in a really big way. My experiences and my entire body of work have helped me become this actor. That is why I could pull off this extremely difficult character in such a short time. Before the release of Paatal Lok, two other commitments were already locked... they are both for OTT platforms. I cannot divulge the details now.
Going forward, how do you see this time panning out for you?
When both your parents have passed away, you get into a mental state where you have nothing to fear anymore in life. You then find strength in the most odd ways. All hell can break loose and you will find ways to survive. We gather strength and we try to use that strength in our lives. I am an actor and I am so hungry as an actor that I want to go all out and pursue the most important thing in my life... that is my work, which I have never compromised with under any circumstances. I will just dive in and do as much good work as possible.