Huge praise for Bandish Bandits
A chat with director Anand Tiwari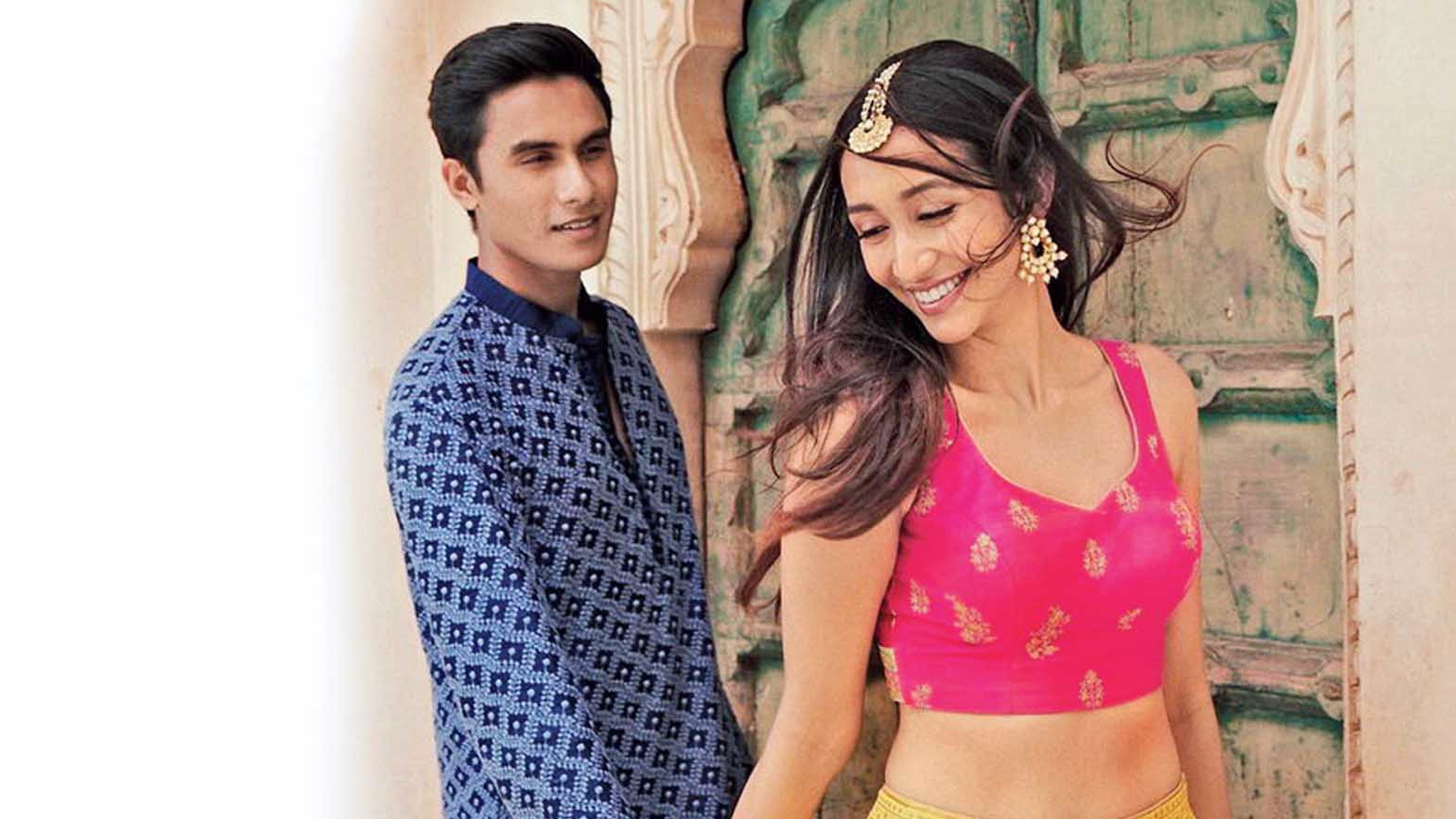 ---
---
Anand Tiwari has been a familiar face in many a Bollywood film, most notably in the zombie comedy Go Goa Gone and as Ajit to Sushant Singh Rajput's Byomkesh in Detective Byomkesh Bakshy! Having made his feature film debut as director in the charming 2018 film Love Per Square Foot, starring Vicky Kaushal, Anand is now winning accolades as director for the Amazon Prime Video series Bandish Bandits.

Bandish Bandits continues to rake in praise. Why do you think the show's become what it's become?
When someone like Naseer Sir (Naseeruddin Shah), who has done everything that has to be done in acting over so many decades, says he's so proud of the work he's done on Bandish Bandits, then that, for me, is the biggest reward. He's very happy about the feedback he's got across generations... his old friends, family.... Him being happy makes a huge difference to me because I have been a student to him over the last 11-odd years.
A lot of my peers and fellow actors have given me some very interesting insights that I missed out on while making Bandish Bandits. I am definitely going to use these insights in the work that I do hereon.
Are you someone who is critical of your work?
Very, very critical! (Laughs) As an actor, I never watch what I do more than once because after that, I can't stand it and I can't stand myself! One viewing is enough for me to gauge what I have done okay and what I could have done better. But as a director, you end up seeing the same footage over and over again, and at so many stages... from the raw footage to the final cut. You are there at every stage of its evolution and as a result, you end up losing some amount of perspective.
It's also fascinating how an entire piece of work changes when it reaches the audience. Its existence becomes its own and nothing that you intended makes sense any more if it doesn't translate the way you wanted it to. Sometimes it ends up having meanings that you never intended to and that makes you come across as a much deeper artiste than you actually are (laughs). Those are the good days, but there are days when it doesn't translate into what you wanted. So I give my work one viewing and then never again, and then take the brickbats and the praises with the same humility.
What was the genesis of Bandish Bandits?
The story really resonated with me and Amrit (co-creator Amritpal Singh Bindra). That's a litmus test that we both put ourselves through every time we create... we both look beyond just the story that we are saying... is there an insight, is there a struggle? In Bandish Bandits, the struggle is a very apparent one... the struggle of artistes, the struggle of the two Indias we are dealing with.... That's what made the show interesting for us right from the start.
That it would get such a huge amount of love is something I never thought of. At best, I thought it would resonate in the niche pockets where artistes live because they will understand the nuances that we have put into the show, be it musicians or otherwise. I also thought that the love story would be consumed by the youth, but I didn't know that the youth would end up enjoying the show's music just as much. Of course, we hoped for it... that we could feature classical music in a so-called commercial realm in a way that the younger generation latches on to it as their own... that they look at classical music as a contemporary, alive entity. The fact that it got consumed like that is a great relief, but I didn't expect it.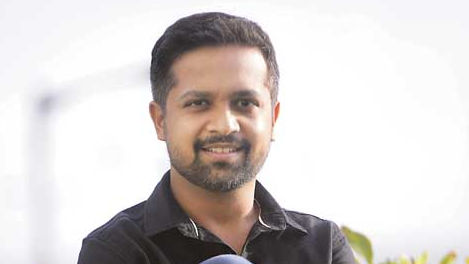 Can you cite a few instances of Gen Y reaching out to you and saying the show has got them interested in classical music?
Every day! I get messages every day since the launch of the show. People who have never liked classical music have said that they have started listening to it. I have been getting messages from 18-year-olds and 13-year-olds... there was a seven-year-old whose grandfather made him watch the show and he sweetly wrote a two-pager review and sent it to us.
Also, when it comes to content on OTT, it's largely youth driven. But this show has prompted elders to write in and say that they are telling their families and their jogger groups to watch the show.

How was it navigating through such a huge ensemble cast, from a veteran like Naseeruddin Shah to rank newcomers?
While every day was a challenge, what made it easier was that we had a great cast. This is not a typical genre where only dialogues take a narrative forward, music also does. To design something like this as showrunners and creators, Amrit and I had to really put our heads around the script, the music and all of it together. So Shankar-Ehsaan-Loy were not just the show's music directors, but also our collaborators. So was Akshat Parikh, who was the singing coach for this show. An actor like Naseer Sir pushed himself so much that everyone around him also started doing the same. They all brought in so much to their parts, and it wouldn't have happened if only Amrit and I were passionate about this project. Everyone was committed to bringing this alive in the best possible way.
And as I said, every day was a challenge, with our without this cast. I never went on to set for a single day thinking we will have fun. Okay, we did have some fun, but it came with a lot of hard work (laughs). Honestly, showing music on screen is a very, very tough job... you cannot resort to a Hindi film treatment and neither can it look like a stage performance. These were not just characters who were singing, they were people who the audience had to care deeply about.
Also, from a shot-taking and editing perspective, Virah was treated very differently from a Sajan bin or a Jugalbandi or a Garaj garaj that was performed by Naseer Sir and sung by Pt. Ajoy Chakraborty. So depending on the artiste and the situation, every song had to be designed differently. It was a challenge I learnt a lot from.

Would it be fair to ask you to pick a favourite from the album?
I do have many favourites. One is Latt uljhi, and also the two Garaj garaj compositions, especially the one sung by Pt. Ajoy Chakraborty because I am a huge fan. With Jugalbandi, we feel that we have broken some new ground in terms of the jugalbandis that happen in the classical realm.
You've said that directing this show has improved your understanding as a film-maker. How?
I think the amount of time one gets to spend on a series, especially when you are the solo director, helps a lot. Amrit was the head writer here and I was interpreting his vision and imagination on screen... before this, I had been the head writer on everything that I had directed, be it Love Per Square Foot or Bang Baaja Baaraat. Adhering to someone else's writing was a big challenge as well as learning for me. Every episode is about 45 minutes and there is a lot of music to cover... so this show pushed me in terms of thinking much more as a director than a film would.
Being an actor yourself obviously helps when you are dealing with your actors on set. Does it benefit your film-making too?
It does. I trust my sense of timing a lot and that comes from being a stage actor. In a film or series, the edit is really where you create the timing and sync of the drama. That instinct gets polished on stage... you have to get the timing right because the audience is right in front of you. I am primarily an actor who started writing and directing, and so the backbone of my film-making process always comes from the performance of my actors.