In conversation with 'Undekhi' actor Dibyendu Bhattacharya
'Isn't the hero also playing a character? When the hero thinks that he's the hero and not a character, tokhoni chhobi ta mukh thubre porbe'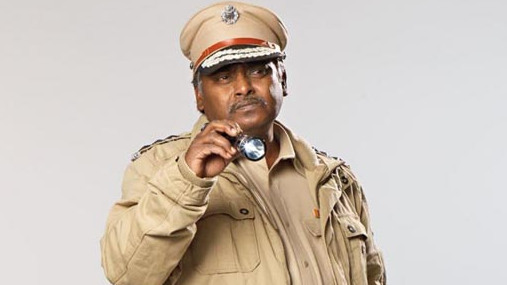 ---
---
Dibyendu Bhattacharya has come in for much appreciation for his portrayal of top cop Barun Ghosh in Undekhi. The veteran actor, who has his roots firmly embedded in Calcutta, chatted with us on his journey from the city's theatre scene to films to now the web.

Undekhi has received a lot of praise and Barun Ghosh has been appreciated widely...
People are really enjoying the show. It's a very positive character. Barun Ghosh is multi-dimensional, very calm, cool... people are liking that. Logon ko lag raha hai ki DSP Barun Ghosh unke ilaake ke hi honge shayad, he's very relatable. You see such cops all the time. Whenever I come into the frame, my character brings in hope and humaneness. People are saying that this is my best work. They are saying that people will remember this character for a long time. Akjon obhinetar er cheye beshi aar ki chai?
Even when I started acting in Calcutta so many years ago, the driving force was always applause, it was never money. Luckily, I have always got that, right from the time I did Monsoon Wedding (2001). I have done small roles sometimes, but they have all been significant. Today, Undekhi is being widely talked about, people are tweeting so much about the show.

You've been acting across mediums for decades. Would you attribute the wide reach and appreciation in recent times to the fact that you are doing more work on the web now?
Yes, for sure. My background has been in hardcore Calcutta theatre. I was awarded best actor by IPTA (Indian People's Theatre Association) way back in 1993, before I joined National School of Drama. Aami regular group theatre kora chhele. Sisir Mancha, Rabindra Sadan, Gyan Mancha aamar creative ground. Rashbehari Shailushik was my theatre group... they are still working... Kamaleshwar Mukherjee, Arjun Dasgupta, Gautam Purkayastha.... I wanted to work nationally and internationally and needed to learn more about my craft, that's why I joined NSD.
Even when I did cinema, we worked with the concept of script is king. But now when people can watch you on their smartphones, obviously it's changed the definition of content. The OTT industry is a content-driven industry, it's not star driven. And that's why actors like me are benefiting because there is a huge demand for all kinds of actors. We don't know when movie theatres will open, when plays can be staged, but the web platforms are booming. It's a fascinating medium and I am really enjoying my time here. It's changed the game of entertainment.
I have done quite a few web series in recent times...Sacred Games, Selection Day, then in Calcutta, I did a show called Dhanbad Blues, there's been Criminal Justice, Jamtara.... But I have been doing consistent work in other mediums through the years. To use a cricket metaphor, I have always done my net practice well, because of which I have excelled when I have been called to play at the Ranji Trophy level or even at the international level (laughs). My focus has been on remaining constantly connected with my craft. I've been associated with good films like Monsoon Wedding, Ab Tak Chhappan, Maqbool, Hazaron Khwaishein Aisi, Midnight's Children, Dev.D...The best thing is that I have never been typecast.

In this new era of content and entertainment, do you think the phrase 'character actor' will be slowly done away with?
In a film, we've mostly operated within the framework of a hero, a heroine, a villain and a bunch of character actors. But for us, we are always actors. Isn't the hero also playing a character? When the hero thinks that he's the hero and not a character, tokhoni chhobi ta mukh thubre porbe. But these things are slowly changing. Every character now requires a certain level of performance. Now we are all 'actors'. In Hindi Medium, Irrfan was both the hero and a character actor.

You also coach actors...
Yes, I do so in my spare time. I coached Arjun Kapoor in acting for Ishaqzaade. I trained Sidharth Malhotra for Hasee Toh Phasee. I have coached Parineeti Chopra. As I said, I always like being connected to my craft.