It's straight forward
The actor talks about queer representation and his nomination at the Emmys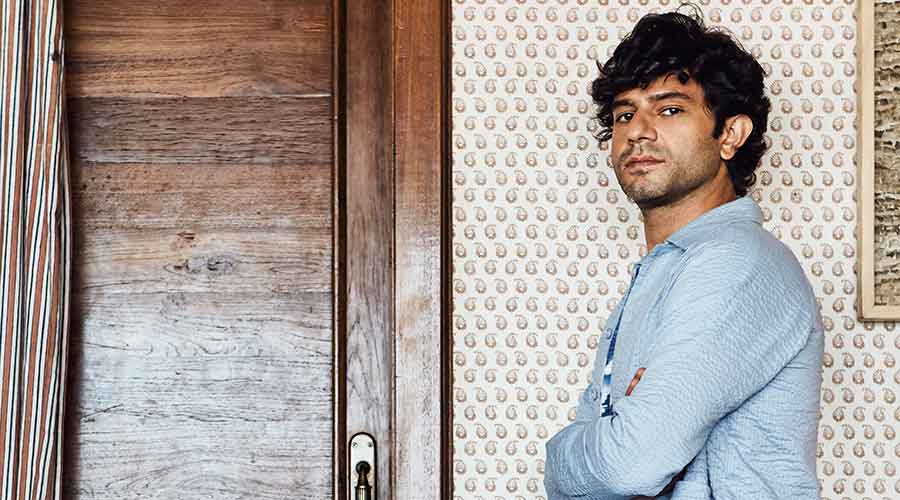 ---
Published 01.11.20, 01:00 AM
|
---
Serendipity happens. The gay male lead was shooting a scene where he's on a TV channel talking on how homosexuality should be legalized. "In the middle of the shoot, we got the news that the Supreme Court had decriminalized homosexuality. Wow, what did that mean for our show?," gushed the male lead.
It meant that the timing was perfect for Zoya Akhtar and Reema Kagti's Made In Heaven, which streams on Amazon Prime.
"The coincidence was bizarre. You can't plan these things," said actor Arjun Mathur, now famous as Karan Mehra, the gay lead of the show, who woke up last week to find himself in the running for Best Actor at the International Emmys to be held on November 23 in New York, US. He's one out of five actors from 20 countries to make it to the nominations.
Surprises like that also happen. "It was so unexpected. The thought of winning has not even crossed my mind, I'm still dealing with the excitement of the nomination," said Arjun, who will be at the virtual ceremony.
Playing gay has never been so rewarding.
One reward was that the Supreme Court ruling coinciding with the well-received show made it easier for that many more to come out to their families or at their workplaces, or for a family to accept its queer member.
Another "reward" has been a bunch of proposals for the male lead from men out there. Besides inescapable headlines that asked if Arjun Mathur was really gay — he did play a homosexual twice before, in Mira Nair's Migration and in Onir's I Am.
It was inevitable to wonder, how does an actor do physically intimate scenes with his own sex?
"Being a straight, heterosexual male, every time I've had to get intimate with a man, sure there is that 10-minute anxiety before the shot," admitted Arjun. Yes, he's straight. "But I broke that barrier within me during I Am. Because it scared me to do an intimate scene with a man, I told myself, I have to overcome it."
Zoya, Nitya Mehra and the other women who created Made In Heaven ensured that gay didn't mean dandy, foppish gestures.
"There was nothing in my mannerisms or behavior that was blatant. So there was no intense preparation or psyching that I had to do."
Yet, it wasn't always easy.
"Like the day we had to do the most explicitly intimate scene, we had to look naked. I was wearing a skin-colored underwear but the elastic was showing, so it had to be cut. It meant that I was as good as not wearing anything and there was the camera rolling with me and that poor boy. It was traumatic for five minutes, then we were okay." It was the scene where Karan's landlord filmed him surreptitiously.
Warming up, Arjun laughed, "How I do these scenes is, Ram ka naam leke kood paro. I imagine my girlfriend's face on the guy and just go for it." Girlfriend is production designer Tiya Tejpal, daughter of Tarun (Tehelka) Tejpal, who's currently embroiled in a case of sexual misconduct.
Sexuality apart, Arjun's political side has also been outing itself lately. This London-born actor, who lived in Srinagar and Delhi before anchoring himself in Mumbai, calls himself a "Proud Mumbaikar".
Uddhav Thackeray will be happy to hear that, I said. "I'm also very happy with Uddhav Thackeray," Arjun reparteed.
He who also played Rahul Gandhi in The Accidental Prime Minister went on to call that assignment, "The one single regret I have on my filmography. I compromised too much of myself in doing that role when I did not agree with the propaganda the film was trying to peddle, I did not agree with its political stance. It was the first and last time that I put aside my own beliefs and integrity. On set, I was thinking, 'It's a learning, I never want to have this feeling ever again.'"
Arjun, who joined an anti-CAA rally with Tiya, is making his politics clear.
"I'm happy with Uddhav Thackeray and I was not happy with The Accidental Prime Minister. So now you know which way I lean."
This time we're not talking about his sexuality.