Huma Qureshi on her diverse releases
'I am not restricting myself as an actor, whether it's in terms of genre or industry'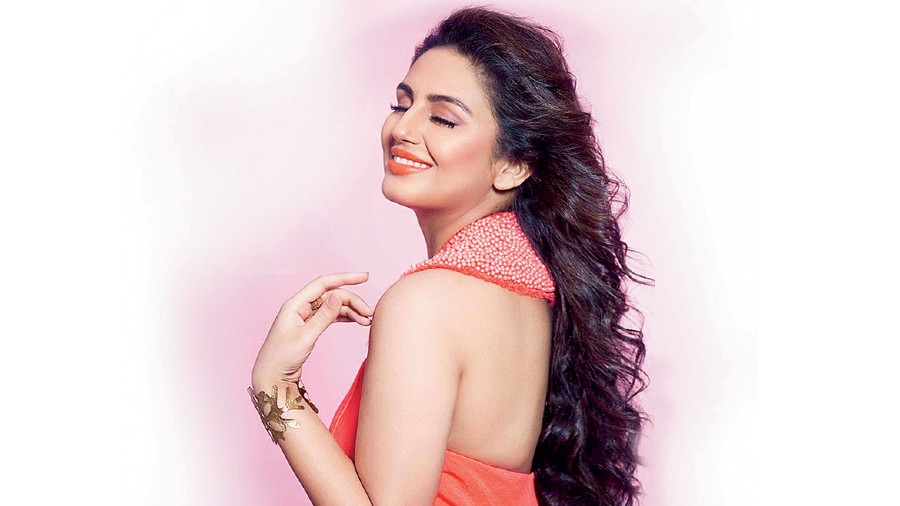 ---
Published 26.05.21, 05:14 AM
|
---
After featuring in a big-budget Hollywood film like Army of the Dead last Friday, Huma Qureshi is gearing up to play the title role in Maharani this Friday. The series, streaming on SonyLiv, has Huma in the part of an educated, simple woman who is forced to sit on the chief minister's chair in Bihar after her husband (played by Sohum Shah) resigns and announces her as his successor, in proceedings clearly inspired from real life. The Telegraph chatted with Huma on her diverse releases, feeling liberated as an actor and her applause-worthy Covid-19 relief work.
You have just had a huge Hollywood release, you are promoting your new web series and more importantly, you are working tirelessly to provide relief to Covid-19 patients. How are you managing?
Thank you for asking! (Laughs) Sometimes it's just so nice when someone acknowledges it. It's been a busy month, I have to admit, and it's not been easy. Seeing people close to me being affected by Covid-19, going through the process of seeing acquaintances and colleagues suffer has been a dampener at a time when I am having some good work coming out. Of course, none of it has been by design. We shot for Army of the Dead in 2019, Maharani was shot last year. It just sort of happened that it's now all coming out together because of Covid. Yes, to have a series and a film come out in the same month is not easy, but I am loving it. I would rather it be this than anything else in the world.
Also, a huge chunk of my time is going towards the Save The Children initiative that I am a part of. It's, in fact, keeping me sane. It makes me feel that I am doing something with my life, I am doing something for somebody.
From the trailer alone, one can gauge that your character, Rani, in Maharani has varied shades. That must have been both exciting and challenging to play...
When Subhash sir (Kapoor, the show's creator) came to me, I was very excited. I wanted to approach it in a honest way. I told myself that this is the role of a lifetime and I am going to become her... I psyched myself to play her, and the response to the trailer is something I really didn't expect. I was like, 'Itna kya?!' (Laughs) I have had people telling me, 'We didn't recognise you'. And I was like, 'How can you not recognise me?!' (Laughs) But I was also like, 'Wow!'
I tried to become this village woman, I tried to do things like not thread my eyebrows and I wore cheap saris. So there is no element of vanity in my portrayal of this character. For me, that was so liberating because I have to admit that as actors, we do tend to be a little vain. But for this one, I just completely let go. It was so freeing.
Everything about being her was also very challenging. I had to get the accent right. I thought that after having worked in a similar milieu in Gangs of Wasseypur, I would get the accent easily. But the makers of the show wanted to go deeper, they wanted to get the accent very granular and authentic. I don't wear saris on a regular basis, and this woman only wears saris... cooking in the kitchen, running around the house, taking care of the animals, making the gobar ka upla (cow dung cakes)… sari is a complicated garment and I had to do a lot of physical activity wearing them. So before the shoot, I asked Veera (Kapur, costume designer) to send across some of my costumes and I went even for my readings as Rani Bharti. So everyone was like, 'Ya ya, now we know you can do it!'
When you pick a part, do you look for one thread of familiarity and build on from there?
When two actors play Hamlet, they will, of course, be Hamlet but they will also bring something of their own to the part. As actors, you tend to connect on different levels with a character. There is always a part of your soul, mind or heart you give to a character. Doing this show has changed me in many ways. Rani is not educated, she takes care of the cows and goats at home and she's not supposed to be very bright. At the same time, she carries this sort of inherent wisdom. It probably comes from her being authentic at some level. Also, I do bring my confidence and courage to a character if the part isn't of someone who is very confident or brave.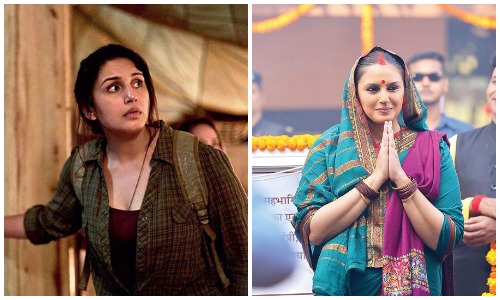 With two diametrically different releases on consecutive Fridays, do you think you are getting to do your most diverse work now?
Pata nahin, yaar! (Laughs) I am not thinking about it. As an actor, I am supposed to act, not think. I am just having a blast. I don't want to go with these lines like, 'This is my best work' or 'I am in the zone'. I am having fun. I am not restricting myself as an actor, whether it's in terms of genre or industry or in terms of language.
Doing a show like Maharani has definitely given a wider playing field. If this was a film, the story would have been less detailed, and we would have had to succumb to the pressure of putting in songs. I love the big screen, but one has to follow a certain format to make one's product saleable. Streaming platforms are both challenging and changing the rules of the game. With Army of the Dead, we have a product that's released in theatres and has come on a streaming service (Netflix). Through SonyLIV, Maharani is going to be seen outside India as well. With theatres shut in most parts of the world, we have to now adapt to the idea of the same content releasing on all kinds of platforms. We are living in very unprecedented times. For me, the idea is to adapt, to go with the flow and just work.
You used the word 'liberating' early on in this interview. Every time we have spoken earlier, you have said how not having a surname or a legacy to live up to is liberating. Almost a decade in the business later, do you still feel the same?
It's an interesting question. When I first walked into the business, I had a surname that didn't ring a bell and I could have dropped it. Now I even want to drop my name because I want to erase the idea of what Huma can do (laughs). Sometimes the idea of who you are as an actor also constricts you. Stuff like people don't expect Huma to do something like this. I am like, 'Just drop that, na. Why are you making it into a baggage situation?' I can now do a zombie film like Army of the Dead and a series like Maharani in the same month, which are so diametrically opposite to each other. So on one hand, my film is playing in the biggest theatres in LA (Los Angeles) and on the other, I am playing a woman who has never even travelled to Patna. And I am trying to inhabit both these worlds. For me, that is exciting as an actor. This range is amazing. With every part, I want to drop the idea of Huma and find a new person within me, whoever that person is.
You are working towards setting up a 100-bed hospital for those affected by Covid-19, along with other relief work. What triggered this move?
The fact that there is so much unhappiness, pain and negativity. You have a choice to either let it affect you and become bitter and complain. Or you can say, 'This is not right. Let's fix it'. This wave really bothered me because so many people close to me got affected. I started by trying to procure medicines, get a hospital bed or by connecting to a doctor. And then I realised that I know so many people and we have had to face so many issues. Imagine the people who have no access to anything, what do they do? It's not fair.
I am not one of those who question and vent on social media. Rather than giving your two-cent words of wisdom, it's better to do something about it. It's a very precarious time for children who have lost parents to the disease. Where do they go? How do we ensure there is no illegal adoption and no child trafficking? We did end up rescuing a lot of children.
At the moment, the focus is on saving lives. And that's where the idea of this hospital came up. I started it but it's not about me... it's more of a citizens' collective. We are starting with one hospital with 100 beds, there will be a pediatric ward. We have collected 50 per cent of the funds needed and I believe that with this hospital, we can actually make a difference.