HBO series Succession is a riveting watch
No other show captures the pathos of our times — when one must be armed with a Machiavellian cunning — better than the Emmy-winning Succession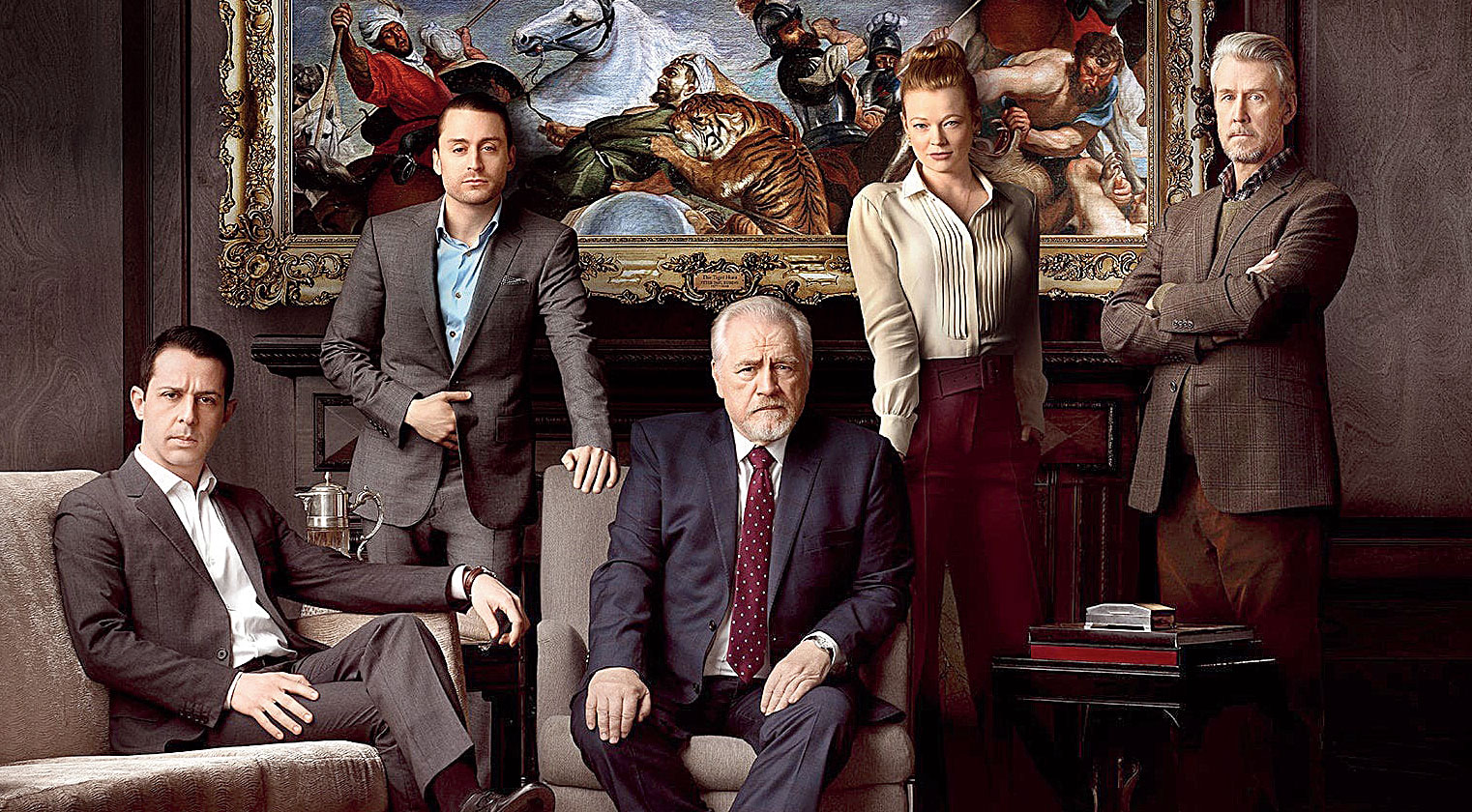 ---
---
At a time when capitalism is facing flak internationally for its rampant disregard for democratic structures, ethics and the environment, it is challenging to empathise with the privileged one per cent who benefit at the cost of the remaining 99 per cent. And yet, the HBO series Succession (available in India on Hotstar) manages to do precisely that by presenting the terrible humanity of the super-rich.
In the show's first season we were introduced to the Roy family, the maladjusted owners of a global media empire a la the Murdochs of Fox Network, who fight for control of the company amidst uncertainty about the health of the family's patriarch, Logan Roy (played brilliantly by Brian Cox). This situation brings out the true colours of his children as they each vie for the throne and deem themselves a more suitable candidate than the others.
The eldest of the lot, Connor is hopelessly useless and is too busy cavorting with an escort to handle business. Kendall (Jeremy Strong), second in line, is the one with the brains but is prone to substance abuse. Siobhan (Sarah Snook), the hard worker, consistently lets the possibility of inheriting her father's legacy sideline her relationship with her commoner husband Tom (Matthew McFadyen). Roman Roy (Kieran Culkin), the youngest and most conniving, has an unfiltered disdain for work and the working class and provides a running commentary on his family's dysfunction as if he is removed from it.
Much to the chagrin of his children, Logan returns from the claws of death and ruins their ambitious plans. He is aware of his children's desperation in circling around him like vultures but is too stubborn to surrender power to any of them. Most of the first season deals with his children using their vote on the company's board to wrestle power from their ailing father to the point of going behind his back and even sabotaging the company's operations. While most shows have a singular villain, Succession has a coterie of anti-heroes, each one more nefarious than the other.
The wit of the show's creator Jesse Armstrong, previously showcased in award-winning shows such as Peep Show and The Thick of It, finds a new canvas here. The dialogue is deliciously acerbic and is not weighed down by a moral compass. Sample this: "Look, here's the thing about being rich, it's like being a superhero, only better. You get to do what you want. The authorities can't really touch you. You get to wear a costume, but it's designed by Armani and it doesn't make you look like a p****." In the second season Roman Roy says of his father: "He can do whatever he wants because he is a human Saudi Arabia." What made Peep Show interesting was the schism between what the characters said and what they thought (the viewer was made privy to both) but what makes Succession interesting is that its voraciously amoral characters have no filter. Their wealth and status allow them to broadcast exactly what they are thinking without any self-censorship or examination of consequences.
A family that preys together stays together. Ideally one shouldn't empathise with these characters and yet one can't help but be drawn into their foiled attempts at coming out on top. Despite wealth at their disposal, none of them have any redeeming features except their selfish drive. However, for all their airs and facade of cool indifference, these are stunted adults and have their private pains. None of them can maintain a healthy relationship with each other or the world at large. For all their wealth, they lack freewill and live in the shadow of their father's legacy and constantly seek his approval. It makes one realise that while all families have friction within their hierarchies, the stakes are higher when you are a billionaire. Money and power are corrosive forces and can eat into the best of souls. Given this, one almost finds oneself discounting their ruthless pursuits; after all, a family that preys together stays together.
The ongoing second season ups the ante with Roy dealing with his children by individually manipulating them, like a bitter King Lear, to ascertain their loyalty. Kendall who failed at turning the board against his father in season one and found himself in a compromising position, is reduced to a robot (or a "meat puppet" according to Roman) doing his father's bidding. Connor is hilariously preparing to run for President despite never holding a job in his life. Siobhan is struggling with her relationship with Tom. Roman is as caustic as ever and busy disrupting his siblings' ascendency in their father's estimation. Following up to the show's stellar first season was never going to be easy but, so far, the second season successfully builds further on the audience's investment in this dramatic farce.
Where other financial dramas such as Margin Call and The Big Short offered redemption to their characters, Succession celebrates their greed which is presented as an all-too-human emotion. There are no shades of grey or white here, it is all black. You are invited into the natural environment of the corporate animal and shown that he is devoid of comeuppance. The pursuit of power is more believable here than it is in Westeros.
2019 presents us a ruthless dog-eat-dog world. The leader of the free world is a morally bankrupt tycoon who used to be a reality TV star. Instagram and a compromised media landscape with its post-truth propaganda provide a plastic reality. It is passe in this era to have any convictions and all morals come with layers of irony and doubt. Sincerity is dead. To survive in this modern age, one must be armed with a Machiavellian cunning because nice guys finish last now more than ever before. No other show captures the pathos of our times better than Succession. It is refreshing to observe its exquisite unrepentance and the way it presents this in an unapologetic matter-of-fact manner. We have always known that the rich do not care beyond their success but Succession provides a backdoor pass to their inner machinations and makes for a riveting watch. It makes the viewers ponder if they really are so much better than the one per cent they are predisposed to loathe and it does this by putting them in the shoes of the enemy for a few hours.
The author is a furniture designer and freelance writer observing politics and culture