From the sets of Kashibai Bajirao Ballal
Zee TV's 18th century saga is on the peshwa's wife who held fort while her husband fought for the empire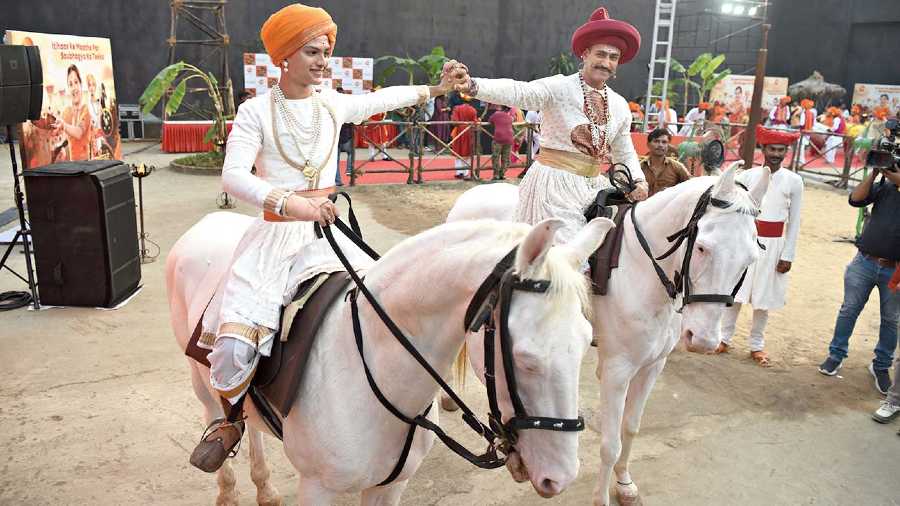 ---
Published 22.11.21, 12:36 AM
|
---
The saga of Baji Rao I, or Baji Rao Ballal, is well-documented in our history text books. The Maratha Empire's seventh Peshwa has had his Muslim wife resurrected on the big screen in the 2015 magnum opus Bajirao Mastani. Now the focus is on his first wife, Kashibai, who had fallen through the cracks of history. Zee TV is making a show on her life, titled Kashibai Bajirao Ballal, which is being shot at ND Studios in Karjat, on the outskirts of Mumbai, where slices of 18th century Maharashtra have been recreated.
t2 was on the sets at the launch of the show and watched the first episode with the cast in open air on a giant screen surrounded by the Western Ghats. The show now airs Monday to Friday, 8pm on Zee TV.
Baji Rao (young): Venkatesh Pande, aged 19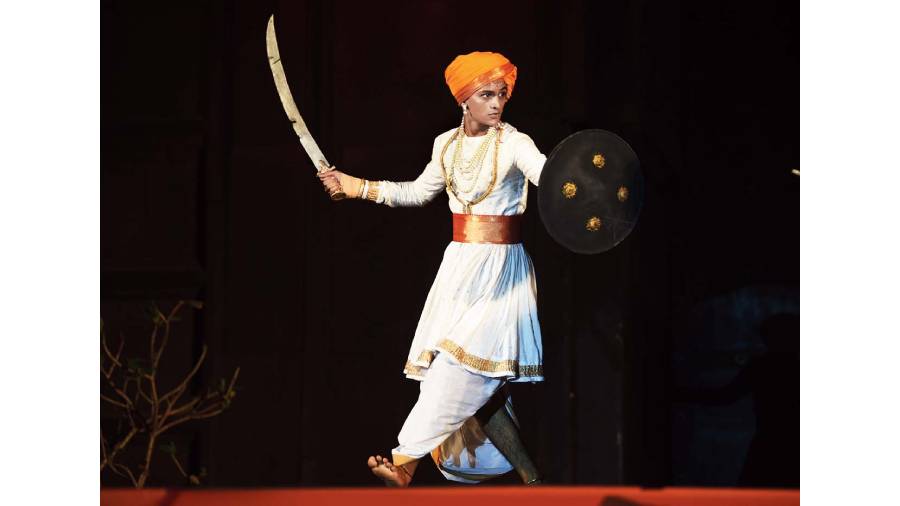 How did it feel to watch the first episode on the giant screen just now?
I was so excited that I could not sleep the last three nights. Every scene, starting with our entries, has been shot wonderfully.
How did you start out?
I am from a town near Shirdi and joined dance classes in our locality. After doing a Marathi reality show, I took part in Season 3 of Zee TV's DID (Dance India Dance) Li'l Masters in 2014-15 and reached the top 7. Then my parents felt I should try acting. My first role was Hanuman's friend Nal, in Sankatmochan Mahabali Hanuman. This is my second role and first as lead.
What skill did you pick up for the role?
I learnt to wield sword, spear, shield, bow and arrow. No one has held a sword in my family! Then I learnt horseriding in Juhu. I ride two horses on the show — Prince and Badshah. Prince is sweet but Badshah can be naughty. Once he galloped through the sets, damaging everything in the way, and went back to his stable. The trainer had to run after him and the set had to be partially rebuilt.
Have your dance skills come to use on the show?
Dancing helped me in learning talwarbaazi. When I do action scenes, main flips maar sakta hoon. Bachpan se practice ki hai.
Your most memorable scene.
When I jumped from a horse wearing a harness and also the ghaghar scene (shown in the trailer and the first episode, where the nine-year-old Kashi first meets the young Baji Rao).
What about your studies?
I am in the second year at DG Ruparel College, Dadar. I am doing management studies. When I am free, I attend a few lectures. Otherwise I take notes from friends. My parents want me to get a degree.
How is your schedule now?
I wake up at 7.30am. Our call time is 8am. Our shift is from 9am to 9pm. Once it's over I go back and crash, I am so tired.
You have five kids on the show.
Even after going back from the shoot, they play games till 11.30-12 at night. Sometimes I join them but often I slink off to bed. In logon ka energy khatam hi nahin hota!
How is your equation with Aarohi Patel (young Kashi)?
We did not interact much at first and stayed in our vanities (vanity vans). But now we have developed a bond. If she is absent from the sets, I miss her and sometimes call her to come over. We stay at the studio.
One of the kids told us that like him, your head is also partially shaved.
(Points to the centre of his turban) Yes, it's shaved from here, Brahmin style. I had long hair like Dhoni's. When they asked me to shave half my head, I was upset. Then I told myself, "Chalo, career banana hai."
Kashibai (young): Aarohi Patel, aged 9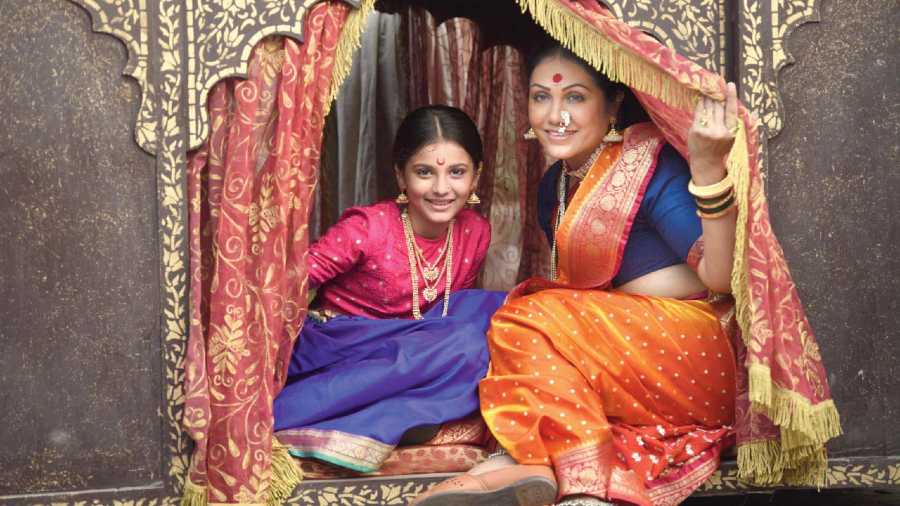 On things she learnt for the role…
I had to ride a horse. Now I love riding. I also had to learn Sanskrit and Marathi words.
On her hobbies…
I love acting, dancing and basketball.
On her costume...
This is a wig I am wearing. These jewellery, bangles, ghaghra are all in Marathi style. I have never worn such things before. Sometimes it feels hot. Sometimes the ghaghra comes down to my knees and I trip. But I love dressing up.
On her favourite subjects in school…
I study in Class IV at Gajera Inter-national School, in Surat. I love science and social science. My school is very understanding about my absence.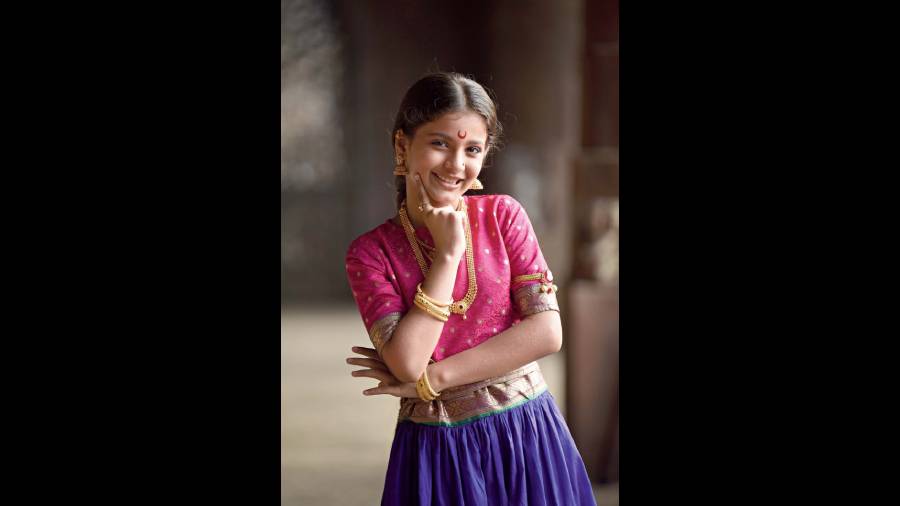 On how she landed the role…
I was five when I did my first ad in Surat. It was for a namkeen. Then I used to come to Mumbai and shoot for print ads. For this role, I had sent my auditions from Surat. They asked for a look test and I was finalised.
On her fave actors and films…
Shah Rukh Khan, Alia Bhatt, Deepika Padukone and Priyanka Chopra. I have watched Bajirao Mastani twice. Priyanka Chopra is my inspiration. My favourite films are Houseful 2 and Houseful 4. I love funny shows.
Director speak: Vikram Ghai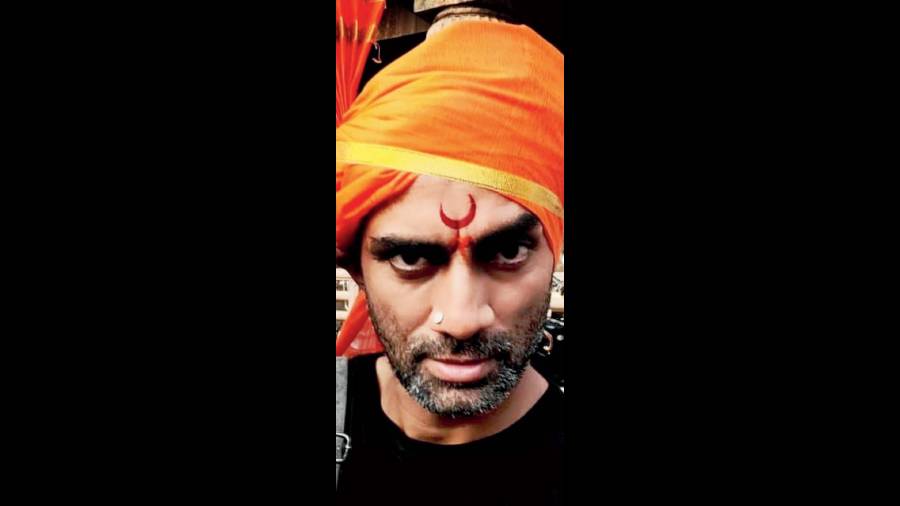 Tell us about yourself.
I have been doing TV shows for over 20 years. In Jassi Jaissi Koi Nahin, I was one of the directors. My first independent directorial venture was Bhabi on Star Plus and then I did Woh Rehnewaali Mehlon Ki with Rajshri Productions. I have also done Hitler Didi for Zee TV.
What made you choose the story of Kashibai when Sanjay Leela Bhansali has already done Bajirao Mastani?
Mr Bhansali's film was on the romantic angle of Bajirao and Mastani. He had brought in the Kashi angle also but she was there in about 30 per cent of the film. Of course, even here with Kashi will come Baji Rao and with Baji Rao will come Mastani but the story will revolve around Kashi.
Are you worried about comparisons with the film?
This is slightly different. We are seeing history from the point of view of Kashibai. We ignore women in history but our TV shows are women-centric. Kashibai is from a normal but affluent Konkani Brahmin family. What makes her character interesting is how she fits into Baji Rao's family. They are sahukars, who are warriors. She was married at the age of nine. When this man becomes the Peshwa, she takes over the administration, along with her mother-in-law Radhabai. When he goes out to expand the Maratha kingdom, she holds the fort for him.
How difficult is making a historical show?
Making a historical can be restrictive. We cannot use much technology as one has to remember that none of what comes to us naturally would have been available at that time. But that has its own advantages as it takes you back to basics. We have to take nuances as well as the characteristics of the main figures from historical sources.
A word on the cast.
For little Kashi, we were looking for a nice and simple girl but one who looks very mischievous. It was a difficult combination. For the young Baji Rao, we had to look for someone who speaks well and looks convincing when he does action. Both Aarohi and Venkatesh fit the bill perfectly.