From engineering to acting, Rahul Kapoor chose to follow the footprints of his passion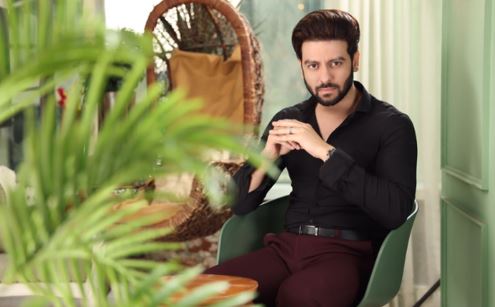 ---
Published 19.06.22, 10:02 PM
|
---
The most-desired paths are always the most exhausting and formidable ones. But don't we all know that the final destination is our happy place? Sometimes, in the want of pursuing your passion... you will have to make sacrifices. Just ask Rahul Kapoor! With his profound and heavy love for films and acting, he left engineering.
Doesn't this seem a perilous decision to make? Well, it does! But for Rahul Kapoor, when it comes to passion, the fuel can take you miles. Born and raised in the beautiful city of Patiala, Punjab, he had to face a series of difficulties before he could get past the golden fences of showbiz city. "While growing up, we are often asked about our passion. But when the time comes, the majority settles on a safer option. I too choose to be an engineer," said Rahul Kapoor. 
The actor, who has worked on a variety of projects, was previously an engineer by profession. However, seeing his fondness for acting, Rahul left his job and embarked on his journey into the filmy world. "There was always a constant alarm triggering my mind to follow my passion rather than settle with a monotonous job. I just couldn't stop myself from following my heart," added Rahul Kapoor.
Of course, it was difficult for him to make his name in the industry without any inside support. But, Rahul Kapoor has always heeded the lessons of dedication and patience, which eventually helped him to outshine. The actor has worked in several verticals of the entertainment industry; from music videos and TV shows to films, you can catch a glimpse of Rahul Kapoor in all these.
Speaking of his work projects, the actor was featured in television shows like "Suryaputra Karn'' and "Veera". He was also seen in the films "D Day," "Speed Dail," and "Vodka Diaries." Rahul Kapoor has worked with the finest actors like Kay Kay Menon, Raima Sen, Mandira Bedi, and more. His upcoming work includes Kushal Srivastava's Golden Arrows.
Rahul Kapoor is an exemplar of saying that we must always follow our hearts no matter what. We hope that he reaps more success in the future.