Director Aditya Dhar decodes Uri
The craft has become secondary to the emotion, feels Dhar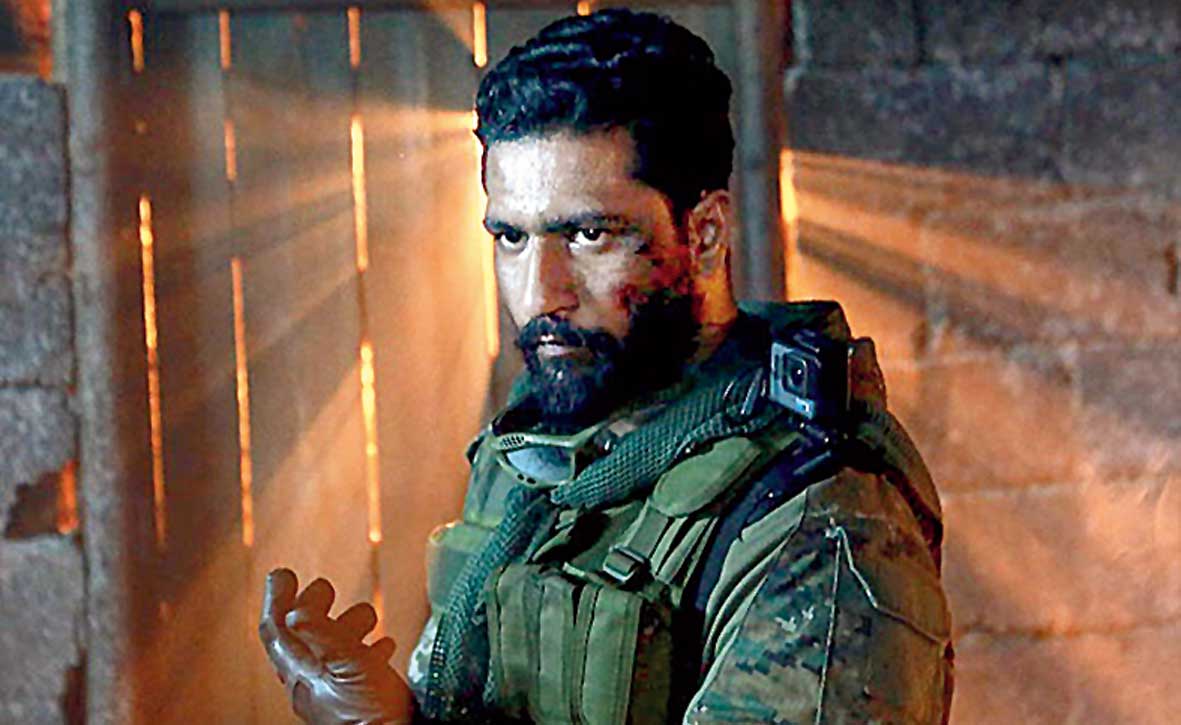 ---
---
Helived with Uri for two years, and today, debutant director Aditya Dhar is savouring the success of the action thriller based on the 2016 surgical strike in retaliation to Pakistan's attack on Uri in Kashmir. Released last Friday, the Vicky Kaushal starrer is already a hit, earning close to Rs 40 crore in its opening weekend. t2 chatted with Aditya on the method and madness of Uri.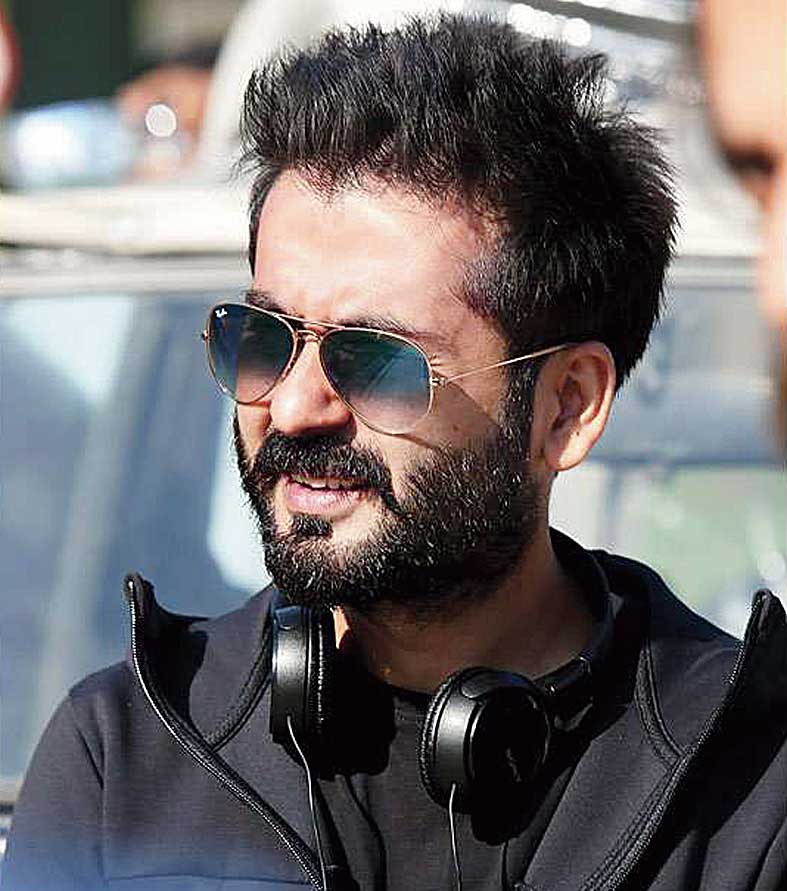 Uri has become a phenomenon, is already a hit at the box office and is eliciting a flurry of reactions. What's the most dominant response you've been getting?
'How's the josh? High, sir!' (Laughs) That's what I am hearing wherever I am going. It feels really nice. When we were making the film, we knew the reactions would be decent, but we hadn't anticipated a magnitude of this kind. It's been three days since the film released and the reactions have been overwhelming, to say the least. The team has only gratitude towards the Indian army and the audience for coming in — and repeatedly coming in — for the film. The messages, the reactions… it's been amazing.
I've been watching films in multiplexes for years, lekin iss type ka reaction maine pehle kabhi nahin dekha. People are whistling and clapping and cheering in posh south Bombay and south Delhi multiplexes. That tells me we did something right. Kuch toh sahi kiya hai humne ki aisa reaction mil raha hai. I've been getting a feel of the reactions first-hand by visiting cinemas every night since the film released. I just want to understand what's working and what's not.
We Indians are inherently patriotic, we love our country and our army. I think the emotions are coming from there. The craft has become secondary to the emotion here. The beauty is that everyone is connecting to the patriotism, the army and the sacrifices they make for us. It's because of them we are safe and are sitting here and talking to each other.
What's been the reaction from the armed forces?
I've been getting a lot of positive messages. That's the kind of validation — from retired officers, serving officers, their families — that makes us proud. They've told us that the film is close to reality and this is what they have faced. I've had people in tears while talking to me. There are many who are happy because this film shows the army in the correct way.
What's been the key to keeping the film patriotic when it could have easily become jingoistic?
Keeping it as close to reality as possible. Our audience has also changed. They want to watch films that are real. Even if it's a comedy, they want to feel that it's rooted and real. I feel that realistic commercial cinema will be the next big thing, not only in India, but everywhere in the world.
What is it about Uri that made you want to make it as your debut film?
Everything. Hats off to Ronnie (Screwvala, the film's producer) for trusting me and this project. People don't get to make such films on debut. It's such an important event in the history of the country. Once I finished researching, I realised what a fantastic story it is… it has everything in it.
I am from Kashmir and I know what terrorism is all about. There was a time when I wanted to get into the army. For me, each and every piece fell into place to tell me that is the film I had to make. It was a no-brainer for me.
I am grateful to Ronnie for believing in me, and also for believing in Vicky (Kaushal). When Ronnie signed Vicky, he was shooting Raazi. None of Vicky's breakthrough projects like Love Per Square Foot, Sanju and Manmarziyaan had happened then. He was comparatively a newer actor and for Ronnie to have that belief that both Vicky and I could pull off such an important film, was huge. The budget of the film is less, but the scale had to be high.
How did you manage to make the film so slick within a limited budget?
We had numerous tricks to reduce costs in whatever way we could and yet never compromise on the look and feel of the film. Everything that you see in Vihaan's (Vicky's character) house — from the medals to the crockery — was brought from our houses. My production designer, Aditya Kanwar, literally picked up stuff from random people's houses telling them, 'Apna dining table de dijiye, apna sofa de dijiye… hum ek-do din mein lauta denge!' (Laughs)
There are five big action sequences in the film — Chandel, Myanmar, Uri, B1 and B2. We shot all of them in Serbia but we couldn't afford more than nine stunt people for the entire film. We did have extras, but stunt hands — like those who could fire guns or be close to the area of blast, those who could be rigged or who could do hand-to-hand combat — we didn't have more than nine. It was these same nine people who were terrorists in Chandel, we changed their look and it was these same nine people in Myanmar and the same nine again in Uri! The funny bit is that no one has realised it yet (laughs). We had to use the same people because we couldn't afford more.
Our budget didn't allow us to do more than one take of the action shots. All the blasts, all the gunshots and all the hand-to-hand combat shots had to be done in one take. We practised and made sure that everything was just perfect because we only had one take. Humko jaisa woh shot mila humko usey waise hi use karna pada.
We cut down on our overheads like hotels and travelling so that all the resources we had went in front of the camera and not behind it. The budget of this film is way lower than that of any other big war film ever made in India.
What kept us going is that we knew that we were doing this for the Indian army and we had to do it beautifully. I had an incredible team and every day was spent in figuring out how best to shoot the film with limited resources. Uri is the result of complete team effort. Everyone went out of their way and put their heart, sweat and tears into the film. I hope that shows.
What was the toughest bit to shoot?
The action sequences, for sure. We shot in very cold conditions and the topography was often difficult; we shot a lot on mountain slopes. We shot many scenes in the night and it would suddenly start raining. Plus, we were shooting in the middle of forests and had to be careful of insects and animals.
If you ask about one particular sequence, then it would be the one in the Chandel forests, the scene of the first attack in the film. It was supposed to be shot over three days. But when we reached there, we realised there were some issues with the budget and we had only two days to shoot. As the date came closer, we were told we had only eight hours to film the entire sequence! We were so precise that the whole sequence — right from the people singing in the bus to the ambush to the hand-to-hand combat — was shot in seven hours. We took about 60-70 shots that day.
Looking back, is there anything you would want to change in Uri?
See, the budget we had and the locations we shot in, I am happy with what we have made. Before the release, everyone kept asking me if I was nervous. And I would keep saying 'Not at all' because I knew that whatever we had done in this film was beyond our expectations. We pushed ourselves to the limit. We gave our 200 per cent. Uske baad aapko nervous hone ki zaroorat nahin hai. Nervous aap tab hote ho jab aap sochte ho ki main isse better kar sakta tha. Everyone on this film — the DoP (director of photography, Mitesh Mirchandani), editor (Shivkumar V. Panicker), production designer, costume designer (Rohit Chaturvedi) — have given it all they had.
My action director Stefan (Richter)… we couldn't afford an assistant for him; he had to do everything single-handedly. The funny bit was that we would keep changing our positions. If Stefan was doing an action sequence, I would assist him; if I was doing running shots, Stefan would assist me and Mitesh would start doing the schedules. Everyone did everything to ensure we delivered this film the best way we could. Everybody was first AD (assistant director), everybody was 'spot dada'. There was a fantastic vibe on set and everyone working on this film wanted to prove themselves.
What is your reaction to the film being referred to by some as semi-propaganda?
There are two things here. One is, whatever said and done, this decision of the surgical strike (in 2016) was taken by the BJP, by the current government. I had to show how the events happened chronologically. Now if they took that decision, then how is showing what happened my mistake? I am just stating facts. So how is it propaganda?
Second, we live in a democratic country. Everybody will have an opinion, especially in an age where social media plays such an important role. I am perfectly fine with that. If you have a negative opinion about politicians and political parties, I am okay with that; but you cannot be abusive or disrespectful towards the Indian Army. You are alive because the army is protecting you at the border. One may not realise it, but a single stray negative comment on social media could discourage them a lot. Don't criticise the army, especially a soldier who is stationed at the border fighting for you. That's something that irritates and bothers me.
Have you decided what you are working on next?
To be frank, I haven't slept properly for the last two years. I am not kidding! (Laughs) We started shooting Uri six months ago, finished the shoot about two months ago and released it on January 11. It's had a very quick turnaround time and that's been the result of us working on this film for about 20 hours every day!
I am not very good at multitasking and I have only thought about Uri for the last two years. Now I am going to sleep for a really, really long time (laughs), I will travel for a bit and after that, I will think of what I want to do next. There are a few ideas in my head, but I am not thinking about them right now.
What would you like to ask Aditya about Uri? Tell t2@abp.in