DIG Barasat Prasun Banerjee on playing on-screen cop
In a candid chat the IPS officer talks about his theatre group Rupkatha, how cricket has shaped his life's philosophy and more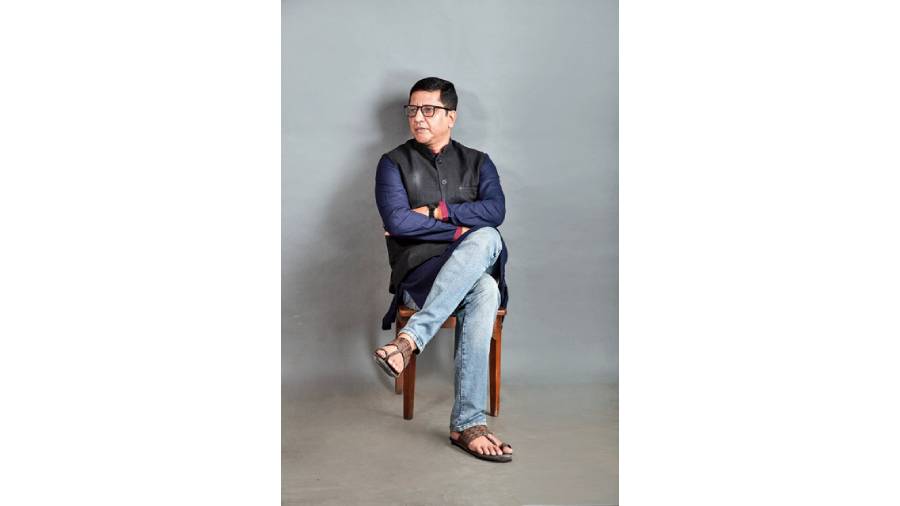 Prasun Banerjee
Sourced by the correspondent
---
Published 28.06.21, 11:22 PM
|
---
He's a cop in real life and now plays a dashing police officer on Star Jalsha's Desher Maati, which is now also available on the digital platform Disney+Hotstar. Apart from being in charge of Jalpaigudi and Malda, he has handled the traffic portfolio too. t2 chats with the DIG-Barasat Prasun Banerjee to know about his varied interests.
Tell us about your character in the serial Desher Maati?
I play a police officer called Abhimanyu, who is posted in a semi-urban district where criminals are running amok. There he meets a woman with whom he had an affair long back. This person gets attached to the person and the place. He goes beyond his policing duties, like advising people, counselling families.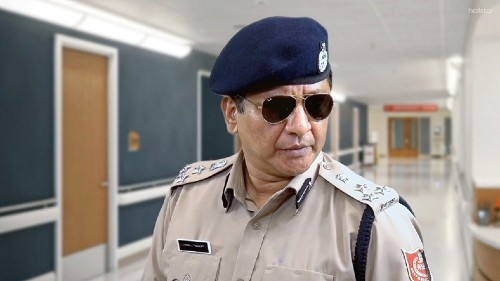 How did you land the role?
My uncle was a theatre artiste. I imbibed this love for culture from him and learnt from him as well. I was made aware of the grammar of acting on stage when I was around five or six. But later, when I joined the police service, all these things took a back seat. When I was in charge of Balurghat and Malda, I formed a theatre group called Rupkatha. I did two plays in Bengali — Chop Adalot Cholchhe and Shakunir Pasha. I had to come to Calcutta to stage these shows. Gradually acting opportunities started coming.
Did you always have an inclination towards the arts or was it a later development?
I have made quite a few documentaries. I co-directed a documentary that was selected for the Dadasaheb Phalke Award. Another film of mine is streaming on AddaTimes, which was selected for the London Film Festival, Ukraine and Barcelona. I have worked as an actor too, including the critically acclaimed Notification.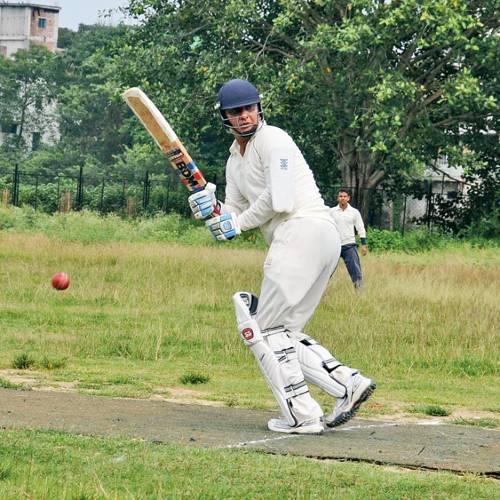 Is it easier playing a cop on screen or does that make you more conscious?
It's difficult because real-life policing is a different ball game. I knew people would ultimately find out that I am a cop and use that to gauge my acting. So that's a challenge and I try to be as convincing as possible. I stick to my role and don't try to put my experiences as a police officer in that character.
Your blog says you are an actor, a photographer, a director, a writer, an artiste apart from being an IPS officer. How do you juggle all these things?
I don't do everything at the same time. These are my areas of interest and I divide my time according to the opportunities.
How do you manage time with your duties as a cop and acting?
Where there's a will, there's a way (laughs). But practically speaking, my production house is very flexible about my timing and keeps my schedule in the evening. I am grateful to them. Balancing the two has never been a problem.
How's the feeling now that a lot of people know you?
It's wonderful. Every performing artiste loves recognition. I have received WhatsApp messages from abroad congratulating me.
You are also writing a story.
I have written short stories for the past two years now. Some have been published in various newspapers. I write on the thriller genre. The last one was called Covid. Film-maker Subrata Sen is planning to make a film on that story with me playing the major character.
What are you looking forward to?
Once a cop, always a cop. I will continue to do my service in the most sincere manner. I have a lot of acting offers from various TV channels.
You are also involved in sports and outdoor activities.
Cricket to me is synonymous with life. I love to buy cricket bats. I have a collection of English willow bats. Life is a lot like cricket, it can change any time. One should be able to cope with surprises in life, that's my mantra too. I have also written a Bengali short story on football called Byatar Elem Chhilo, after Diego Maradona passed away.