Dev on breaking the mould, Password, and an upcoming family film
'If you always play safe, then the industry won't grow. I believe in reinvention', he says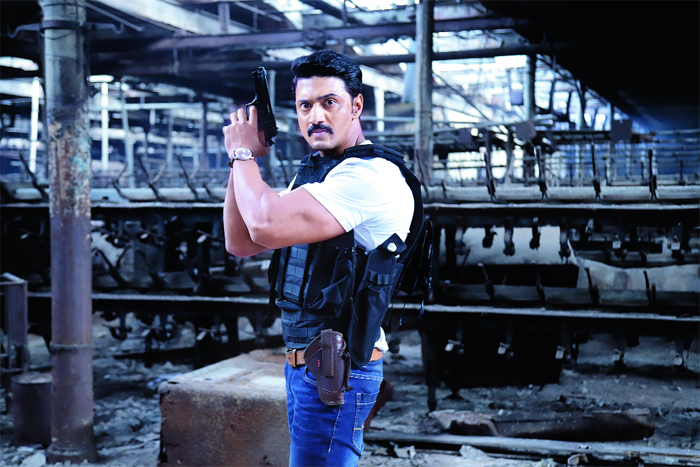 A police officer — who is trying to track down a criminal hell-bent on hacking into vital information and destroying human lives — finds himself in a web of violence, deceit and double crossing. Aided by a team of ethical hackers, he must get to the bottom of a dangerous game.
Still from the movie
---
Published 23.09.19, 02:29 PM
|
---
Team Password are on the final leg of their promotions, and Dev is excited, cool and confident. The teasers and the trailer of the October 2 film are a hit on social media. Dev plays a police officer in the film — also starring Parambrata Chattopadhyay, Paoli Dam, Rukmini Maitra and Adrit Roy — that provides a glimpse into the world of cyber crime and Dark Net. The Telegraph chats with Dev…
What comes to your mind when we say Durga Puja?
For me, it has changed with time. Earlier it was about pandal-hopping, giving adda with friends and enjoying great food. Next it was about coming to Calcutta, visiting Puja pandals, getting into the fervour of movie releases during Puja; getting to know about box-office collections of films that release during Puja.
How did things change when you became a producer?
Responsibilities increased manifold. I had films from my production house releasing during Puja. As a producer, I started taking risks… in selecting the choice of subjects, for example. Every film that we have produced has been so different. What we really want is for the films to reach the maximum number of people; that the films get a decent number of shows and proper show timings. This year also the intent is the same — we want to reach out to the maximum number of people, who want to watch a new kind of cinema today. Password is a big film for me. We are really confident about the film; we have faith in the story, the content.
My dream has always been to do something out of the box. I have been able to do this, and people have appreciated the effort. We have attracted a new audience.
Is Puja the best time for Bengali films to make big openings and hit it big at the box office?
Not any more. In fact, I will soon take a call on whether I will release a film during Puja in 2020. I may or may not next year. You can release a film anytime of the year if the content is good. I am confident about the films that I have lined up for next year. Of course, the festival period gives a huge boost to Bengali films commercially. But the myth that Bengali films work best at the box office during Puja has been broken. And a huge credit for that goes to directors Shiboprosad Mukhopadhyay and Nandita Roy.
And then there was Durgeshgorer Guptodhon also. But I want to reiterate once again that films with good content will only work when it gets a proper release and show timings. Of course, there can be healthy competition between the films during Pujas. Finally, a film should run on its merit.
Do you feel only adventure films, thrillers and family dramas are working at the box office? If true, would you like to produce films along similar lines?
Audience is there for those films. But that doesn't mean I will churn out similar films, or films with the same kind of content. You will have to keep on experimenting with your content and films and only then will the industry grow. Different kinds of films should be made. I cannot follow a trend or a format. If I make the same formula film, what new am I giving to the industry?
Everyone should come up with ideas in their individual capacities and try to deliver their best. This is the best time for this to happen because the audience is receptive, they are looking for new, exciting content. Just look at the Bollywood films scoring big at the box office, from Stree, Uri to Andhadhun. The way forward is to keep on trying. And if you always play safe, then the industry won't grow. I believe in reinvention.
The volume of films is increasing; it'll be great to see single screen theatre owners focusing on infrastructural renovation. And those halls that are doing it are running well. The audience wants their film-viewing experience to be memorable and comfortable. Once these things fall into place, we will all be in a great space. There are good films being made. The audience is also closely following everything, they are keeping track. A film with a good word-of-mouth is doing wonders at the box office.
I have always tried to break the formula or patterns, as a commercial hero or a producer. I did Le Chakka and Dui Prithibi in the early years of my career. Then I did Bunohaans and Chander Pahar. I have always kept on trying… I became a producer to create opportunities, which I was not getting earlier.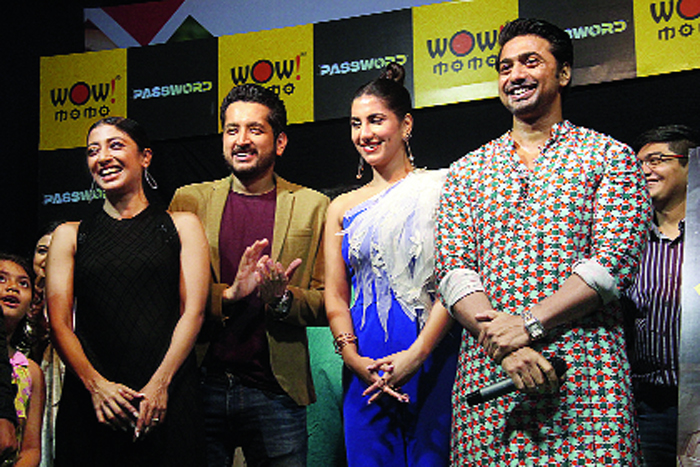 Is the time of the potboiler over?
Simmba worked. So the point is that even within the framework of a potboiler, you have to give something new and fresh. The potboiler has to reinvent itself. See, things work in a cyclical order. Now the audience wants fresh content, which can be experimental. However, the remix songs are a hit now, right? They are recreating songs. In films, out-of-the-box content is working.
How tough is it to keep on producing Bengali films on a regular basis?
As a producer I have crossed many hurdles. Today, producing films is easy, but releasing films is really, really tough.
What is the solution?
Just keep on trying. You have to convince people everywhere. I want to produce more films. I am really looking out for good concepts. Prosit Roy (director of Pari, starring Anushka Sharma and Parambrata) called me up after watching the second teaser of Password. When a talented guy like him calls up, you feel good. The teaser is being discussed in Bombay. My entire thing has always been to innovate and give something new. Maybe five years down the line people will appreciate my effort.
Would you like to co-produce films in the future?
Password is a co-production. I would love to co-produce more films in the future. If someone is passionate about films, I am open to it. I want to work with passionate people who think good for the industry. Personally, I would like to focus only on the making, acting and releasing of the film.
You are doing another film with Bengal Talkies...
Atanu Raychaudhuri is a passionate guy, and I am doing another film with him after Saajbati. I loved the script. He is planning a third film with me also. He is in a different league altogether!
What's next from your production house?
We have locked a script from Dev Entertainment Ventures. We will probably start shooting in January 2020. It is a family film involving three generations. Also, we are reworking the script of the film on Subhasini Mistry. It is a dream project of mine and I don't want to rush it. I want to be 100 per cent sure about it. Leenadi and Saibalda (Leena Ganguly and Saibal Banerjee) are working on the script.
Talking about cyber crime in Password, have you become more careful?
Yes, to some extent… I have deleted the apps I don't use much. I don't download apps that ask for access to my photos or camera. Because I know something can go wrong or it can get hacked.
Password looks visually stunning going by the trailer...
Avikda (cinematographer Avik Mukhopadhyay) is the best DoP in India. He has given the best look and feel. It is a visually rich film. There are so many locations in the film.