Smallfoot is as cuddly, harmless as its Bigfoots
This animated feature has just enough heart, wit and visual invention to get by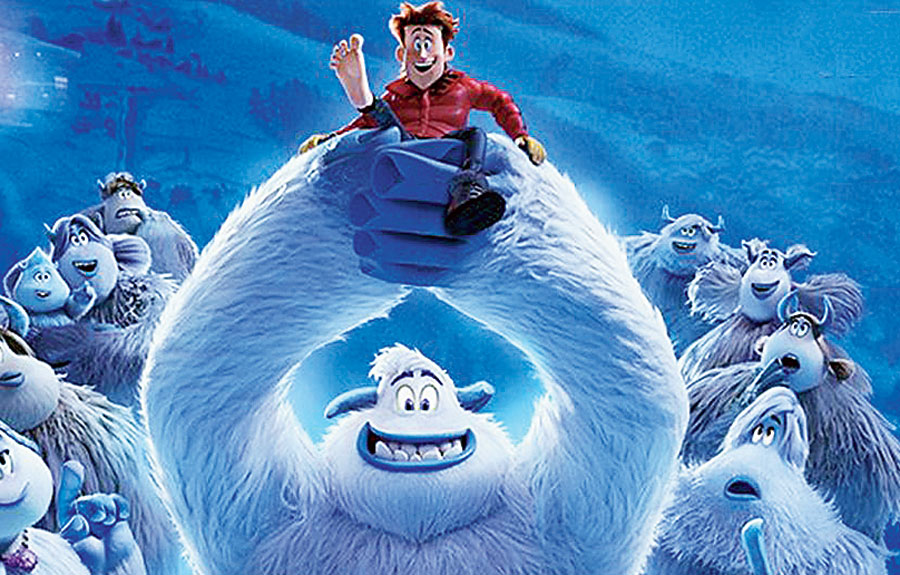 ---
---
An urgent warning against the comforts of epistemological bubbles, Smallfoot is a children's animated feature set in a village of yetis. The yetis — Bigfoots — live according to strict rituals and laws, codified in stone and preached by a leader called the Stonekeeper (voiced by Common).
One cardinal rule of the yeti village is that there is no such thing as a Smallfoot. But after witnessing a plane crash, Migo (Channing Tatum) develops doubts and is drawn into an underground resistance. Zendaya, plays the leader, Meechee, who is also, traitorously, the Stonekeeper's daughter; she sings a song about the glories of an examined life. Other members are voiced by Gina Rodriguez and — why not? — LeBron James.
A mission to low altitude brings Migo into contact with the host of an educational nature show (James Corden), who, naturally, has small feet, as well as a ratings problem and a talent for covering David Bowie at karaoke. Again, why not?
Is there room on the planet for feet of vastly different sizes? More important, will Smallfoot succeed in offering at least one song that sounds different from all its other original tunes? (Common gives the movie a much-needed jolt rapping Let It Lie, a song with the theme that some lies are good.)
The movie, directed by Karey Kirkpatrick, has just enough wit and visual invention to get by. (The Bad Santa team of John Requa and Glenn Ficarra are among those credited with the story.) But for all the hints of darkness around its edges, the film is ultimately like its heroes: cuddly, cute and harmless.