Criminal Justice S3, Netflix's Lost Ollie, Legacy: New trailers and teasers
Here's what kept the world of cinema and web content buzzing today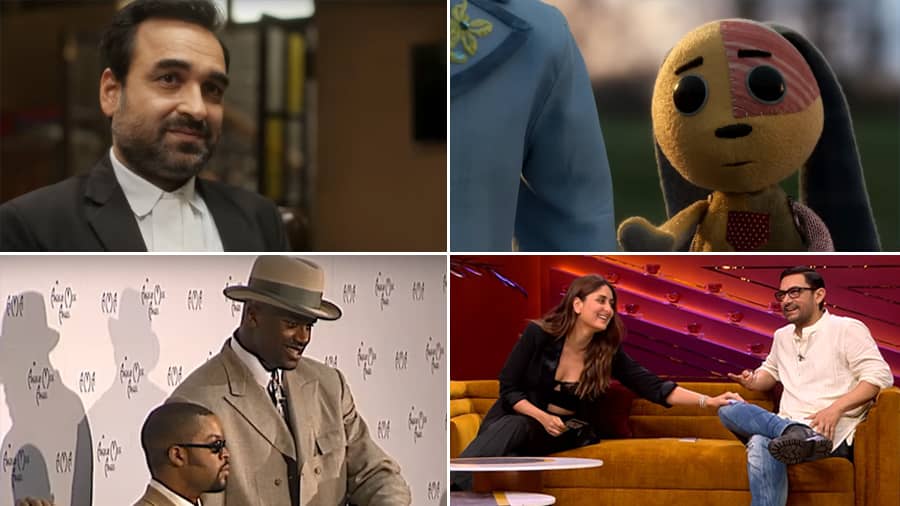 Stills from 'Criminal Justice Adhura Sach', 'Koffee with Karan', 'Lost Ollie' and 'Legacy: The True Story of the LA Lakers'.
YouTube
---
Calcutta
|
Published 03.08.22, 06:02 PM
|
---
Criminal Justice Adhura Sach
Disney+ Hotstar dropped the teaser for season three of their hit series Criminal Justice on Wednesday. Pankaj Tripathi reprises his role as lawyer Madhav Mishra in the latest season titled Criminal Justice Adhura Sach. The series also stars Shweta Basu Prasad, Purab Kohli and Swastika Mukherjee in prominent roles. 
Criminal Justice is produced by Applause Entertainment in association with BBC Studios India and is directed by Rohan Sippy.
In the short teaser, Madhav Mishra is back with his wit, strategies and the quest for truth as he tackles one of the toughest cases of his career and faces off with gritty Assistant Public Prosecutor, Lekha, played by Shweta Basu Prasad.
Criminal Justice: Adhura Sach will stream on Disney+ Hotstar soon.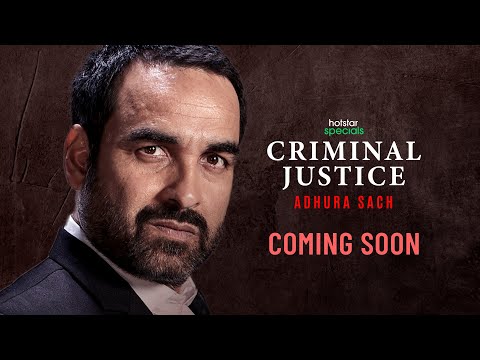 Lost Ollie
Netflix has released the trailer of their upcoming miniseries Lost Ollie. Based on the 2016 children's book by author and illustrator William Joyce, Lost Ollie is the story of a little boy who loses his favourite toy, a little patchwork bunny named Ollie. The tiny stuffie loves his friend, and will do anything to get back home to him. 
The series has a stellar cast of actors and voice actors including Frozen and Mindhunter star Jonathan Groff as the voice of the Ollie, Mary J. Blige as Rosy, Tim Blake Nelson as the voice of Zozo the clown, Gina Rodriguez as Momma, Jake Johnson as Daddy, and Kesler Talbot as Billy, Ollie's best friend. 
The series consists of four 45-minute episodes and comes to us from series creator/writer/executive producer Shannon Tindle and director, executive producer, and Academy Award-winner Peter Ramsey of Spider-Man: Into the Spider-Verse.
Lost Ollie arrives on Netflix on August 24. Legacy: The True Story of the LA Lakers
Disney+ Hotstar has shared the trailer of a 10-part docu-series focusing on the story of one of the most successful NBA teams, LA Lakers. The Hulu series will also feature some unseen footage of deceased Lakers star Kobe Bryant.
It features interviews with stars like Shaquille O'Neal, Magic Johnson, LeBron James and Kareem Abdul-Jabbar and gives a behind-the-scenes look at how the Lakers franchise went from a struggling entity to a dynasty. 
The docu-series, directed by Antoine Fuqua, is premiering on August 15 and gives fans a never-seen-before peek into how Jerry Buss turned a struggling basketball team into one of the sport's most successful franchises.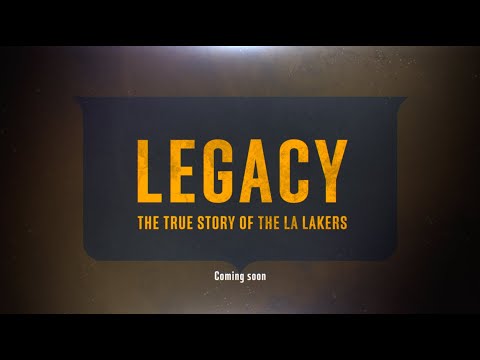 Stay on Board: The Leo Baker Story
Netflix unveiled the trailer of an upcoming documentary on LGBTQ+ and skating icon Leo Baker, titled Stay on Board: The Leo Baker Story. 
Stay on Board is a joint venture between Netflix, Pulse Films, a division of VICE Media Group, and Flower Films.
The film follows competitive skateboarder Leo Baker in the lead-up to the 2020 Olympics. As he faces the sharpening stakes and intensifying disconnect between how the world sees him and who he knows himself to be, the pressure to keep on the course or be true to himself comes to a career-cum-life-defining turning point. 
Stay on Board is Leo's journey balancing the gendered world of sports, transition, society, and skate culture. It will be streaming on Netflix from August 11.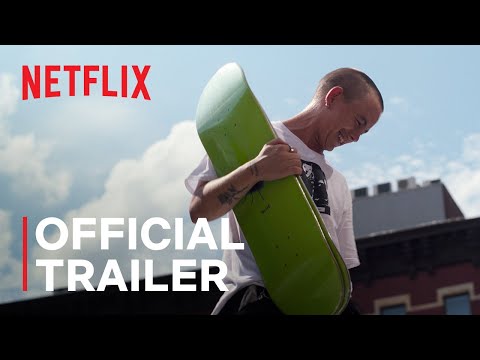 Koffee with Karan Season 7, Episode 2
Karan Johar has shared a teaser for the fifth episode of Koffee with Karan Season 7 featuring Aamir Khan and Kareena Kapoor Khan. Both the actors are promoting their upcoming film Laal Singh Chaddha, which is an adaptation of Forest Gump. The show's last episode featured Vijay Deverakonda and Ananya Panday as guests.
Karan shared the teaser on his social media handles and wrote, "A duo you Khan-not miss!😉 On the Koffee couch this episode, are two epic Khans and it cannot get more savage than this! #HotstarSpecials #KoffeeWithKaranS7 episode 5 streams this Thursday at 12am only on Disney+ Hotstar."
In the short promo, Karan asked Kareena if "quality sex" after babies is a myth or a fact, to which Kareena replied, "you wouldn't know". The host warned her by saying that his mother would be watching the show and Aamir interrupted, "Your mother doesn't mind you talking about other people's sex life?"
Koffee with Karan Season 7, Episode 5 will stream on Disney+ Hotstar on August 4.