Chhichhore boy Tahir Raj Bhasin on being Derek
The cool guy on campus who steers the story in a new direction- spoiler alert!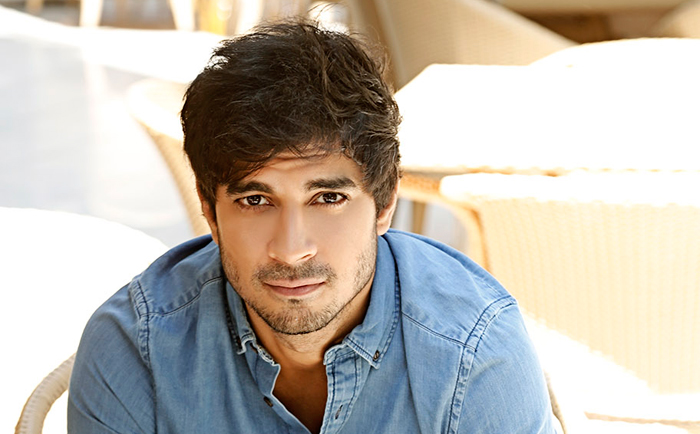 ---
---
In Chhichhore, Derek is the cool guy on campus — swag walk and talk to effortless charm — who steers the story in a new direction. Tahir Raj Bhasin — who won accolades on debut as the smooth-talking anti-hero in Mardaani — plays the 'chhichhora' who's modelled on director Nitesh Tiwari's seniors during his days in IIT Bombay. With Chhichhore packing in houseful shows and winning hearts globally, The Telegraph chatted with Tahir on being Derek and how the prep for Chhichhore has helped him transition to playing Sunil Gavaskar in 83.
Congratulations for Chhichhore. You've been consistently watching the film with the audience in theatres. What have you been picking up?
Everyone has loved Chhichhore for a different reason, which I think for an actor is the best thing to hear. What I've been most touched by is that most people have discovered something new about the film when they have walked in the second time. On the first watch, what strikes you about Derek is that he's a stud, a college sports champ, the alpha male presence on campus. But on the second watch, they have discovered that he's also an emotional guy, someone who's had these pent-up feelings for long without being able to channelise them anywhere. Derek is definitely the most layered character I have played so far. I have also never been part of a project before where the viewer has come out feeling so one with my character.
He's definitely the cool guy with a lot of swag but what comes across about Derek is his wounded pride…
For sure. A scene where I had very little time to convey that was when he crosses that finish line at the last race.
It wasn't on paper what his reaction would be, but it seemed most appropriate that he would go down on his knees and that there would be tears of relief rather than the arrogance of victory on his face.
Did you connect instantly to Derek's coolness and charm when you were offered the part?
I loved the fact that when he enters a room, he controls the space. He only comes in 40 minutes into the film, but when he enters, he drives the story in a new direction. What required a lot of hard work from an actor's point of view was athletic ability. I haven't been an athlete in school or college, though I have played basketball and football. When you have to run like an athlete, then it's a different skill set altogether and that took four months of training over three days a week with national-level coaches before the shoot actually began.
You get to essentially play two different characters — a young Derek and a 40-something Derek — in the same film. How did you approach the two?
What was creatively challenging was that I could play the younger Derek based on experience and then I had to play him again when he was older. But there was a 20-year gap between the two that I had to fill, which came about based on discussions with the director and a lot of it was left to my imagination. As an actor, it was essential for me to know what happened to Derek in those 20 years so that I could respond to dialogues and situations when I came back as the older Derek.
In the film, you are not really told what happened to Derek in the middle years, and that's where, as an actor, you make your contribution. You have to make up a story, but it has to be in line with what the director has also thought for your character. What I thought about Derek is that he lives overseas, has been through a messy divorce and doesn't have custody of his kids. So when he gets a call from Ani (Sushant Singh Rajput) saying that his child is in hospital, Derek instantly relates to the pain that comes with the idea of losing family. And so he goes and meets the boys from Hostel 4 because they are the only family he's ever had.
Derek is based on Nitesh Tiwari's senior in IIT Bombay. What were the reference points to play him?
Derek is based on two of Nitesh Tiwari's seniors… the sporting ability came from a guy called Ambar Dubey and a lot of the swag came from someone who is called Derek. I spent a lot of time in getting Derek's physicality right, being athletic enough to run… in the climax, the runners I compete against are real-life national-level runners. Nitesh Sir was very sure he didn't want a body double to run for me. I also connected with my college friends to remember the times I was a 'chhichhora' in Delhi University! (Laughs) In fact, I was in Delhi yesterday and I got together 50 of my friends and family to watch the film. It was amazing to watch it with my own bunch of people.
Were they relieved you weren't playing someone evil for a change?
Yes, my mom is very relieved. Also, this is my first film where I don't die in the end! (Laughs)
While you were making the film, did you realise this would be special?
Absolutely! Right from the first reading itself. I especially got hooked to the ending, which has a beautiful and unusual message, very different from what we have seen in films made in India. What's interesting about the film is that it appeals to someone in the 35-45 age bracket as well as to a college goer.
So has the physical training for Chhichhore helped you in your upcoming film 83, in which you play Sunil Gavaskar?
Actors normally go to the gym to achieve a certain kind of fitness for a role but when you start playing a sport, then you realise that being athletically fit is a very different kind of fitness. Chhichhore definitely helped in transitioning to 83. What also helped was that Sushant had already done a cricket film in Dhoni (MS Dhoni — The Untold Story) and funnily enough, the first time Sushant and I ever worked together was in Kai Po Che! where I had just a five-minute appearance. Talking to Sushant definitely helped me figure out how I wanted to play Gavaskar.
We've had an incredible schedule of 83 in the UK and what's most exciting is that (director) Kabir Khan comes in with such an eye for detail and authenticity that if a scene is written to be shot at Lord's, then we actually shot it at Lord's. It's a big responsibility for me to play Sunil Gavaskar, who was essentially India's first poster-boy superstar of cricket. Goosebumps!
Who is your favourite character from Chhichhore? Tell t2@abp.in