He made his first work of fiction Ekti Romohorshok Dakatir Goppo in 2006. His career as a movie-maker kicked off with the release of his debut feature film 033 in 2010. Birsa Dasgupta rounds off 2020 with the web series Mafia and his latest Black Widows, streaming on Zee5. We chat with Birsa on Black Widows...
How is the feedback till now?
The reviews are great. We have told an extremely layered story in the most light-hearted way. Wasn't easy to make at all, but we tried our best. Now let's hope for the best.
As a director, what were your main challenges?
To create a La La Land with a heartland Hindi milieu in a city where any and every nook and corner will reveal it is Calcutta; to find shooting locations while the pandemic was at its peak; to keep shooting and maintain Covid protocols with a 150-plus crew. But the biggest challenge was to film the 450-minute, 12-part series in just four locations! Sixty days, four locations, all of us stayed together, shot where we stayed, and luckily no one in that unit ever tested positive.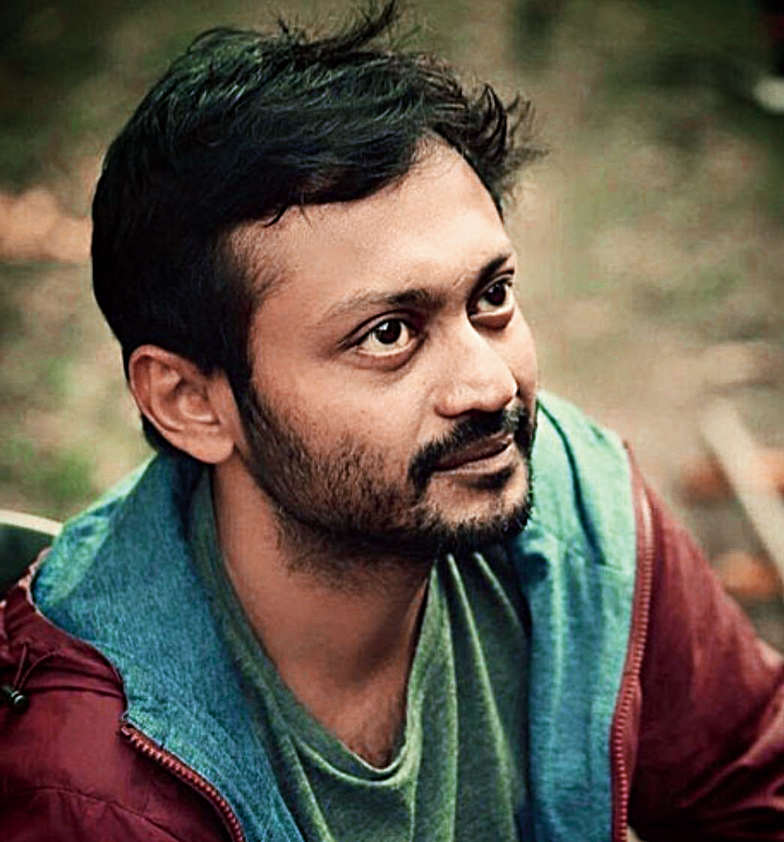 Birsa Dasgupta. Sourced by The Telegraph
Swastika Mukherjee and Parambrata Chattopadhyay were there in your first film 033, and they are back in your first Hindi project. How was the reunion?
Both of them are my family friends first who later became work mates. What a coincidence that both starred in my Bengali debut and are now in my Hindi debut over a decade later. Their vibe on screen was electrifying.
How was it like working with Raima Sen?
We created history! My grandfather Harisadhan Dasgupta directed Raima's grandmother Suchitra Sen in the Uttam-Suchitra starrer Kamallata. My dad Raja Dasgupta directed her mom Moon Moon Sen in the cult TV series Ekushe Pa. And now I directed Raima in Black Widows. Three generations of film-makers directing three generations of heroines. This must be a world record in the history of the audio-visual art form!
The series is quirky and funny. Often serious, loaded moments of detection are offset by humour.
Yes, spot on. Isn't that how comic crime should be? It is very difficult to write, act, shoot, direct, edit and score such scenes. Thankfully, all departments fell into place and the jokes landed along with the thrills.
One of the stand-out characters is Rinkuji (played by Shruti Vyas), a sharp detective from the police department.
Shruti is a fantastic actor, she is totally natural... you should see her on stage, she is a livewire! I was very clear about how I want Rinku to be, so all I had to do is convey that to her. Then on it was more about telling her what not to do and where to draw the line.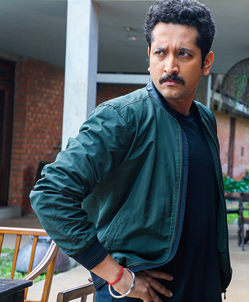 Parambrata in Black Widows, streaming on Zee5 Sourced by The Telegraph
For the cinematography, the use of lights is very innovative, especially in the evening scenes where various sources of light would illuminate the background or the foreground of the image.
We had severe limitations because of the pandemic situation we were shooting in. We only shot inside gated communities, and mostly indoors because filming on the roads were not allowed then, and also to create a La La Land in Calcutta was a task in itself. So, my DoP Subhankar and I decided to play with lights. Lights from multiple sources... using them almost like characters and ensuring the same space looks and feels different with our lights changing the mood from scene to scene.
Shaheb Chatterjee makes an impact.
I have always believed that Shaheb is a fantastic actor, totally underused in our cinema and mostly been cast in Rabindrik roles. That he could get selected for the role of a Hindi-speaking hustler, even he didn't believe when I had asked him to audition!