Success never in doubt: Sharman
Joshi, a.k.a. Parmeshwar Joshi, is a happy man since the film's release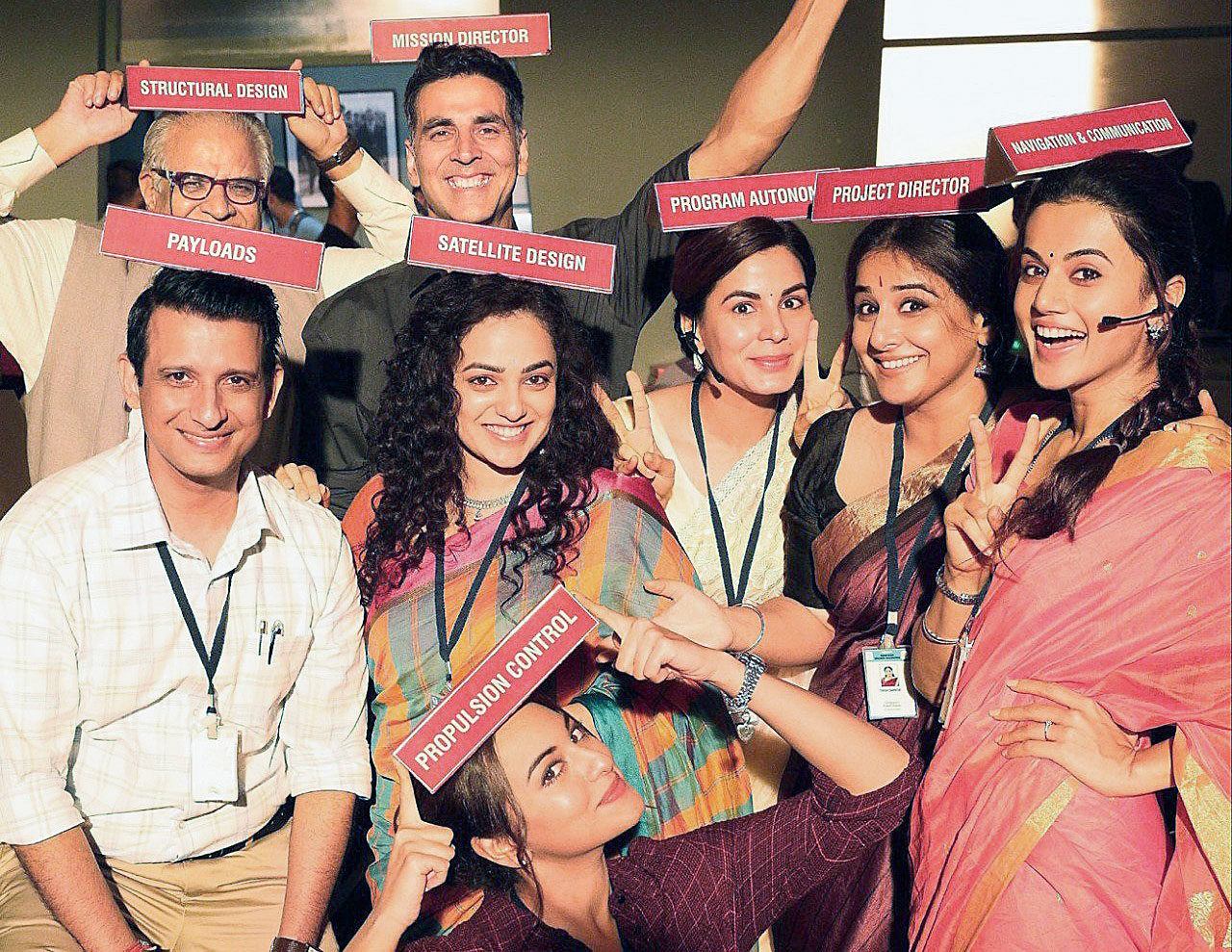 ---
Published 10.09.19, 07:11 PM
|
---
As Mission Mangal inches towards the Rs 200-crore club, quietly establishing itself as one of the biggest hits of 2019 after Kabir Singh, there's one man who has been watching the film's launch and landing from far away in Spain.
Sharman Joshi, a.k.a. Parmeshwar Joshi, is a happy man since the film's release. So confident was he about its success that he got himself tickets for a vacay in Spain as soon as the film landed in the theatres.
We caught up with the 3 Idiots actor to feel his pulse after the stupendous success of Mission Mangal, the story of India's unmanned Mars Orbiter Mission, Mangalyaan, and how it was sent into space on a shoestring budget.
How does it feel being part of such a mission?
Sharman: You know I was so sure that the film would be appreciated that I had planned a Spain vacation before the film's release. The film just broke the record of Akshay Kumar's 2.0. Akshay, Jagan Shakti (director), R. Balki (producer) everyone gave their best and look at what we have now.
But people are calling it a film by the women...
If you consider the core team, then yes. The core team comprised women scientists (for the mission) and actors (for the film) but apart from that so many people worked on the mission and on the film. We should give credit to all.
What do you think holds back producers from making such films?
Budget and content. But I know of writers who have some unique ideas and scripts but they are not finding producers. I am sure that after the success of Mission Mangal, more producers will put money on such projects. It took me 20 years to get good scripts, though occasionally I have done some amazing films but I have done some less popular films too. Slowly such writers will find producers and the tide will turn.
Why do you think people should remember this film?
The film has made an impact. Look at the footfall and the sheer numbers. It's officially India's first space film. High on VFX, no compromise on content, 1,500 hours of Jagan's in-depth research. Jagan's sister, who was part of the Isro Mangalyaan team, was on board with us for advice. It was a lot of hard work to provide content that is true to the events.
How close has the film stuck to the facts?
The mission part is fact but the characters have been fictionalised to put up a commercial side. Jagan had done intensive research on Mangalyaan and had produced a lengthy research tape on the mission to Balki. When Balki saw it he asked Jagan to edit the video to 20 minutes.
And only when he had convinced Balki of the project did the film get a go-ahead. There were several technical jargons which have been simplified for a wider audience to make it educative as well as understandable.
How close are you to the character — the god-fearing scientist Parmeshwar Joshi? Are you superstitious like him?
Not really superstitious but I do believe in destiny, karma and after life. I am doing things that would make my after life better. At least trying to. But for me science too has its own profound space. Science gives you a space for logical thinking and a detailed study of the mind. Without that Mangalyaan wouldn't have been possible.
What now?
I have a web show called Pawan Puja being directed by Shaad Ali and Siddharth P. Malhotra is the producer. Then I have Sony Pictures-backed and Umesh Shukla-directed untitled film.