Bob Dylan sells songwriting catalog to Universal Music
The singer-songwriter is not alone to sell rights to his songs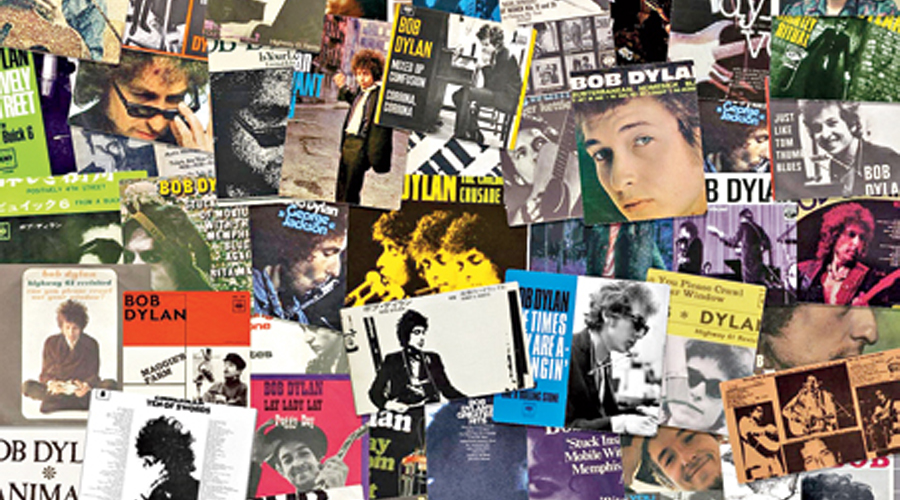 ---
Calcutta
|
Published 09.12.20, 03:21 AM
|
---
Bob Dylan's tunes, still the ambient music for protestors, now can potentially be used for vodka companies, fizzy drinks and even for a pouch of fruit juice. Heck what, it can now be used for anything if one is willing to have an understanding with Universal Music Publishing Group.
On the verge of hitting the 80 mark in life, Dylan has worked meticulously for 58 years, offering more than 600 songs and winning something we don't have in our collection — a Nobel Prize. Keeping pace with the cultural heft of his song catalogue is financial trimmings.
He has decided to part with what can be considered a diamond on a crown — his entire songwriting catalogue, which Universal Music has purchased for an undisclosed amount but some estimate it to be $300m at least.
"It's no secret that the art of songwriting is the fundamental key to all great music, nor is it a secret that Bob is one of the very greatest practitioners of that art," Lucian Grainge, the chief executive of the Universal Music Group, has said in a statement announcing the deal. Dylan, of course, has nothing to say.
What does it mean for listeners?
For you and me — the fans — nothing changes because his music will continue to be available on streaming sites while CD box sets will continue to flow. The financial aspect will be at a different level. First, from now on Universal Music will receive all future income for the man's catalogue of songs. Each time you stream Like A Rolling Stone, the cash register will jingle-jangle at the company's end. Each time you find Tangled Up In Blue play on the screen, the company will count the bucks. Who knows, The Man in Me may end up in an animated cowboy film! Plus, Universal Music will from now on decide which films or TV commercials can use Dylan's songs in the future.
What does it mean for Dylan?
The Nobel Prize winner will obviously be richer by anything between $200m and $450m, probably the upper end of the estimate. He will no longer receive money from his back catalogue but it doesn't include songs the man writes in the future, which means he can choose to work with another publisher for that material.
In Dylan's steps
Last month, Stevie Nicks decided to sell a majority stake in her publishing catalogue. Music publisher Primary Wave purchased an 80 per cent interest in the copyrights, which are valued at about $100 million, according to The Wall Street Journal. The deal includes hits like Edge of Seventeen, Rhiannon and Landslide. The deal came at a time when Dreams is finding new takers, thanks to a viral TikTok video of a man skateboarding while listening to the Fleetwood Mac single.
Owning rights to music is important and valuable as revenue from music streaming continues to grow. Vivendi, in fact, sold a 10 per cent stake in Universal Music Group to Chinese Internet giant Tencent Holdings for Euro 3 billion, valuing the world's largest music company at more than $33 billion. Then there is the case of Shamrock Capital Advisors LLC, which recently bought Taylor Swift's early recording catalogue for a few hundred million dollars.
According to BBC, London-based Hipgnosis Songs Fund has spent more than $1bn buying up hits by Rihanna, Beyonce and Justin Timberlake — with the Church Of England amongst the investors who share the royalties.
So Michael Jackson knew what he was getting into when he decided to purchase Beatles' song collection in the mid 1980s. He understood the power of music catalogues when he was invited by Paul McCartney to record music. The two of them ate dinner at McCartney's Tudor-styled residence and would often end up in the kitchen to help McCartney's late wife, Linda. It's said that McCartney once showed Jackson a bound notebook filled with song titles, which the former owned. The rest is part history and part legal wrangles. The publishing rights to the Beatles catalogue has an interesting history. It's said that John Lennon and McCartney faced tax problems in Britain in the 1960s and to avoid paying 90 per cent on earnings, they were advised to either sell their publishing rights outright or form a public corporation to deflect the tax burden, according to Los Angeles Times. They established Northern Songs as a public company with manager Brian Epstein and publisher Dick James. But it resulted in the Beatles losing the rights to the songs when ATV purchased a majority stock in Northern Songs.