At a time when the #Metoo movement in India has all but petered out, we are grateful that a film like Guilty exists
Different versions of the truth of one fateful night dominate a large part of Guilty's two-hour running time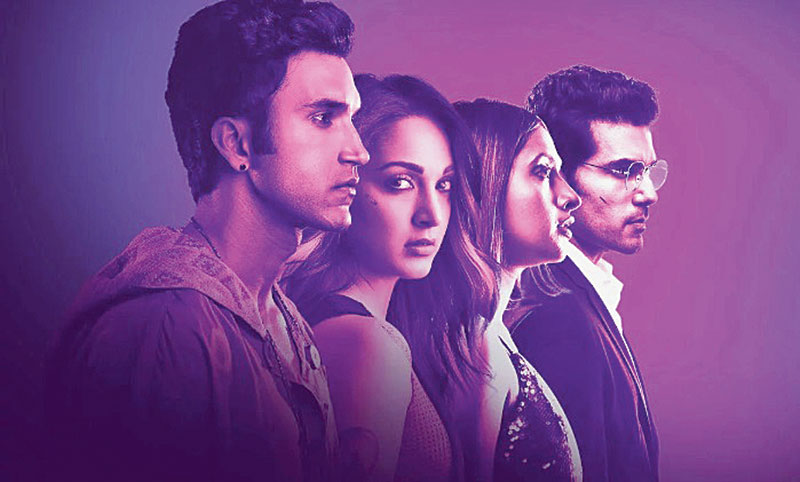 ---
---
First things first. At a time when the voices of #MeToo in India raised about a year ago have all but been muffled, we are grateful that a film like Guilty exists. The Netflix original that unfolds in the shadow of the movement and examines the difference between will and consent through the prism of an alleged rape that unfolds on a college campus, is far from perfect in tone and texture, but sometimes the conversation that a piece of art is bound to trigger off becomes more significant than the treatment of its content.
Different versions of the truth of one fateful night — amid Valentine's Day celebrations in a Delhi college — dominate a large part of Guilty's two-hour running time. Employing a Rashomon narrative — 'she said versus they said' is the primary trope here — the film picks a thread or two from Riverdale's tone, to fashion a thriller of sorts, even as it strives to address exploitation, gender dynamics, the misuse of power and deep-seated prejudice.
VJ (debutant Gurfateh Pirzada), the college heartthrob of St Martins, is accused of rape by Tanu (Akansha Ranjan Kapoor, also making her debut here). Tanu, whose small-town roots are constantly and most often unnecessarily alluded to during the film, is not one of the most popular girls and right from the beginning matters seem to be skewed in favour of VJ. "MeToo ka misuse ho raha hain," is a statement we get to hear often during the on-camera testimony involving witnesses from the night that is conducted by VJ's legal team. At another point, someone says, "She's gone full Gone Girl on him".
Guilty may be one of the first in its #MeToo procedural approach, but it does use the usual tropes — media circus to Twitter activism, victim shaming to questioning privilege. Nanki Dutta (Kiara Advani) is the pivot around which the film revolves. The resident rebel of St Martin's who is eyeing a Rhodes scholarship also happens to be VJ's girlfriend and Nanki is a key player in the proceedings, torn as she is between her loyalty to the man she loves and her urgent need to seek the truth. Nanki, played effectively for the most part by Kiara with a mix of badassery and vulnerability, is often described as "fragile" and "troubled" through the film, but marches to her own beat ('Ekla cholo re' is a tattoo she flaunts with pride). It's her action and reaction — she starts off by being indifferent and prejudiced, but is gradually driven to separate fact from fiction — that powers much of Guilty.
Directed by Ruchi Narain from a script co-written by Narain and Kanika Dhillon with dialogues by Atika Chouhan, Guilty is a relevant watch that falters in many places, but has clarity in its messaging. It reiterates a woman's right to say 'No' and questions the pre-conceived prejudices related to the way a woman dresses or speaks, something that a lot of us are guilty of.
The premise of the film — the first production of Dharmatic Entertainment, the more 'hipster' arm of Karan Johar's Dharma Productions — is on-point but some parts do feel too pretentious and performative. Guilty sets up 'types' and 'situations' instead of letting the narrative organically. The climax is impactful in parts, but would have been far more powerful if it wasn't given the Bollywood-styled grandiose treatment that instantly undoes much of its good work.
While Kiara is the life force of Guilty, surprising with an act that's the polar opposite of her insipid turn in last year's Kabir Singh, the other players are fairly effective, especially Taher Shabbir as the upright legal eagle Danish. Another #win is Andrew Boulter's camerawork, the frames mostly being teased out of colour, perhaps to mirror the dark secrets that keep spilling out through the course of the film. A special mention for the animated end credits that often speak a lot more than the film itself.
"A year after #MeToo broke out in India, everyone who was called out is back at work … and at parties". That's the line Guilty leaves us with at the end. For that alone, it's a film that serves as an important voice. Yes, we all are complicit in a way. We all are guilty.
I liked/ didn't like Guilty because...Tell t2@abp.in