Anushka Sharma on backing Paatal Lok
'It's not the victory of just one thing, it's everyone's victory together'— Anushka Sharma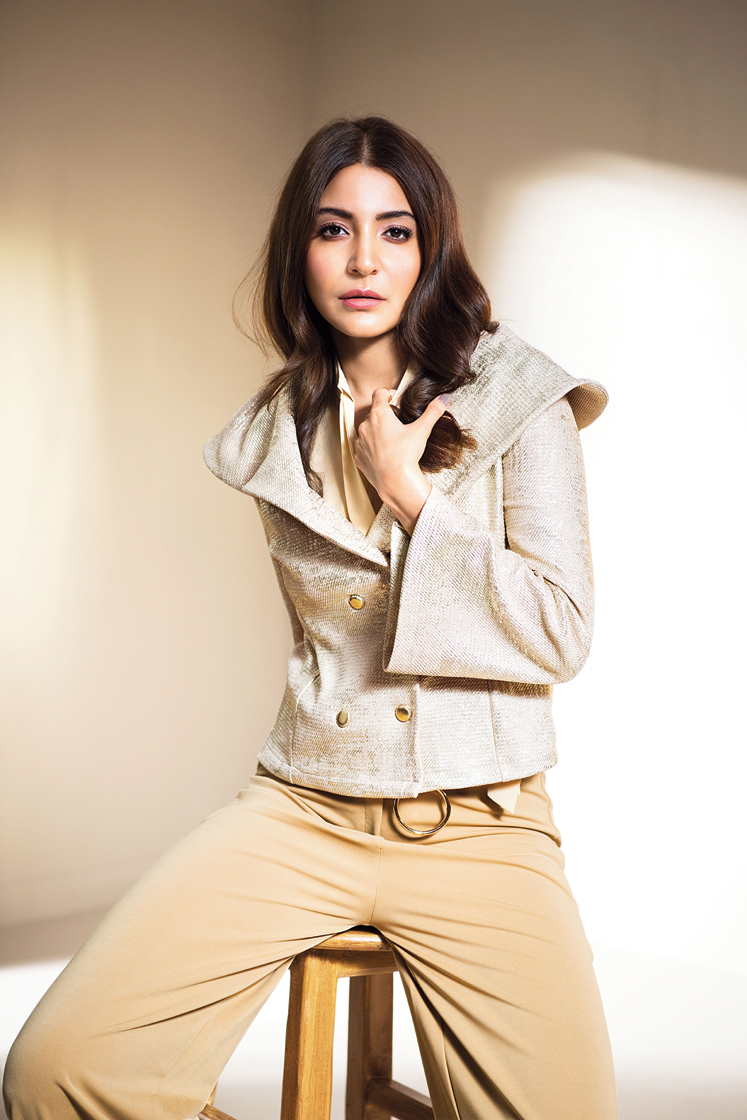 ---
Published 28.05.20, 01:09 PM
|
---
Karnesh Ssharma on the Paatal Lok success story
On the show's success
I feel the writing is the real winner… it is original and it is authentic. It reflects the society we live in and it makes you think.
On Anushka as co-producer
Anushka is a busy individual…she is an active actor and has other commitments. At times, it's not possible for her to be physically involved in everything. But we have enough communication going on for her to be aware of what is happening and be creatively involved in everything. I feel her strengths are that she has a great sense of edit and of identifying a story.
On the way forward for Clean Slate Films
Plans never work for me. Case in point, the troubled times that we are going through, whatever was planned it's really impossible to fit that in into the scheme of things. I think what you have to do is be aware and be able to adapt to the various situations that one may encounter. What we do intend to continue doing is to engage with exciting talent and give opportunities to people who have a fresh voice and who have something new to say… that's the immediate plan. Over the years, I hope it continues to be that.
Anushka Sharma is riding high on the praise for Paatal Lok, her debut on the web as producer. The actor — who kicked off her production company Clean Slate Films with her brother Karnesh Ssharma in 2015 and has since produced winners like NH10, Phillauri and Pari —- is earning plaudits for backing the edgy and irreverent Amazon Prime Video show that's being hailed as a game changer in the Indian web space. We caught up with Anushka on the success of Paatal Lok, the way forward for Clean Slate Films and her lockdown streaming choices.
Congratulations for the huge success of Paatal Lok. In a sea of predominantly positive feedback, what's been the standout for you?
The best thing is that I have got a lot of calls from people I have worked with, like film-makers and colleagues, and they said they felt inspired as creative individuals while watching the show… that, to me, is the biggest victory for us.
Over the years, Karnesh and I would watch such amazing stories and shows and felt so inspired and always wondered why we are not being able to do something like this, and that it would be so amazing to do something that inspires people.
All the things I would feel like doing during the creative process, we have been able to incorporate that in Paatal Lok, and that has been appreciated so much. We would always talk about how content is everything, and we are reaching a stage where in life, content is above stardom also. Even though I fall into the category of a star, I feel like I have backed a story, the right actors… I feel good when it all falls into the right place.
What were the trigger points that made you want to back Paatal Lok?
I wanted to back the show because it was talking about the world that we live in. It is a show that tells a story which is just not black or white, it just engages you in a different perspective. It shows you various aspects of the world that we live in, without passing any judgment, which is often something people end up doing… on the way things are or the way things should be. In the need for power and relevance, one can be so self-destructive and oppressive… for me, that was the most beautiful aspect of it. This is very hard to do, you have to find a fine balance to tell a story and not fall into the trap. To me, that was the beauty of the show and that's why I thought that this is something that we should definitely tell.
When we were making the show we weren't thinking of it to be the 'best show'. We were just trying to tell a story, and we just wanted to stay true to the story. Today, when the show is getting appreciated, it makes us feel very happy that it is being called the best show that India has ever produced. It is because of the team that worked on the project— it is because of the writing, the actors, the technicians who worked on it, everybody coming together and being on the same page…. It's not the victory of just one thing, it's everyone's victory together.
Karnesh and I, right from the beginning, were always inspired by the work that was happening throughout the world and I think OTT platforms allow you to kind of sample the content that is being created the world over... in Ireland, Turkey, America, Israel, United Kingdom…. It enables you to see content creators from all over the world and the work that they do and we obviously get very inspired by that and always desire to create that kind of content that can inspire people.
Watching the show purely from the point of view of a viewer, what did you enjoy the most?
Everything was enjoyable, but I think the writing of the show (led by Sudip Sharma) is a big win because of the complexity of the topic being presented in a subliminal and easy way. Every aspect of the show has been appreciated… from the actors, the writers, the technicians to the casting, that's the real victory of the show. What I enjoyed the most is that one could see such a complicated story in the most understandable and entertaining fashion.
This is your debut as producer on the web. With a few other projects on the anvil, how do you view this space?
It allows you to express yourself creatively. You can be honest to the story that you want to say, and it also allows you to go deeper into the stories and the backstories and you can flesh out the story well. It forms a deeper connect with the audience when you are making a series because of the many hours of content, rather than a couple of hours, which is the case for films. I believe that the OTT platforms are a great introduction to us because it enables us to say a story in a fleshed-out manner. One can really get into the many aspects of the story and touch upon various topics within the framework of one story. I think that kind of liberty you do not have with a feature film.
You were the first female actor among your contemporaries to turn producer. How satisfying has the journey been so far?
As a producer, the journey has been extremely satisfying. We have tried to entertain through innovative, highly engaging and clutter-breaking storytelling, right from our first film NH10 (2015). We tried to push the envelope as much as possible and give audiences something new to watch and something for them to break away from the traditional, conventional content. Karnesh and I have evolved through these last six years and we have learnt from our mistakes and refined what we did well. We are committed to continuing on this path and entertain audiences thoroughly.
How do you and Karnesh divide up duties as producers?
I think there is no division as such. We have the same vision for our production house. We want to tell stories that are unique, which push the boundaries…. That's how we pick the stories that we do and we do it collectively. I bring to the table whatever experiences I have as an actor, like marketing and other things. Karnesh has been in the merchant navy and so he understands people management very well and he has a creative mind. When you are on the same page and you both have the same vision for your company, then I think these divisions don't happen. You just take the right decisions together on the content that you are producing.
Do you have a blueprint in mind of how you want Clean Slate Films to journey over the next few years?
Yes. We definitely want to be the first people that come to your mind when you think of unique, different, clutter-breaking content and the most unique ideas. That's what we have been working towards, and I think so far, we have been able to do that. We are very passionate as producers and the stories that we tell. Even though we are comparatively new, we have always backed and introduced new talent in the industry.
Also, a lot of people who have worked in Paatal Lok have been a part of projects that we have produced earlier… be it Prosit (Roy) who has directed Pari, Sudip (Sharma), who has worked with us in NH10, or even Abhishek Banerjee (who plays Hathoda Tyagi in Paatal Lok), who has been a casting director for us and has also been an actor in Phillauri.
Besides Paatal Lok, what else are you watching during this lockdown?
I am watching The Last Dance, a documentary on Michael Jordan and the Chicago Bulls. It's a really interesting documentary… I like sports documentaries. I have seen Caliphate and it's a really nice show. Succession was another show that was really good. I also really enjoyed watching Fleabag and The Marvelous Mrs. Maisel.