A chat with Paatal Lok's co-director Prosit Roy
Calcutta boy Prosit Roy's phone hasn't stopped buzzing since Paatal Lok dropped and became an overnight phenomenon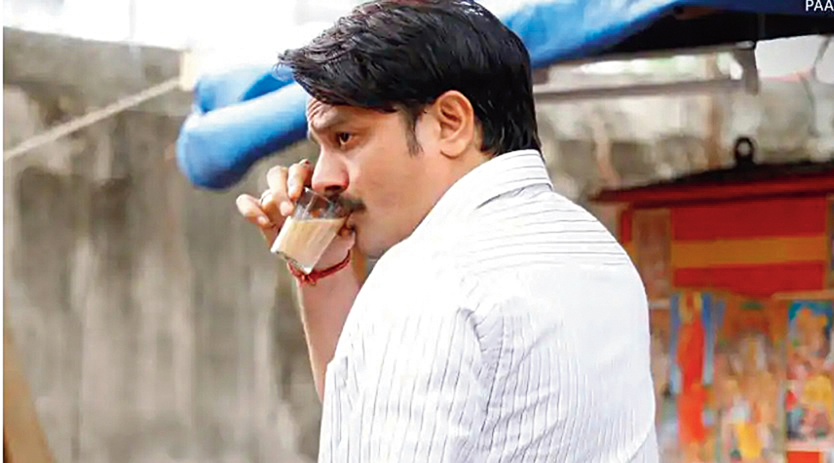 ---
---
Calcutta boy Prosit Roy's phone hasn't stopped buzzing (including a text from Aamir Khan) since Paatal Lok dropped and became an overnight phenomenon. Prosit — who also directed the 2018 film Pari, starring Anushka Sharma, whose Clean Slate Films has produced Paatal Lok — has co-directed the Amazon Prime Video series with Avinash Arun. Post-release, we caught up with Prosit for a post-mortem chat on Paatal Lok…
Paatal Lok has gone pretty huge. What's it been like in the last week or so?
To be honest, none of us ever expected that it's going to be so big. Before release, Sudip Sir (Sharma, writer), Avinash Arun (co-director) and I would discuss that, 'Agar thoda theek thaak critics ka bhi mil jaaye, then it's good enough' (laughs). From there, we have come to a stage where people are not only loving the show and its characters, but even remembering the smallest details. Being a creative person, you take inspiration from works of art that you have loved and you put that in your work for your own satisfaction, never expecting that the audience will pick them up, interpret them and understand them. Strangely, everyone is noticing them.
Every night, I go off to sleep thinking that, 'Theek achhe, aajker moto hoye gelo'. And then when I wake up, I have tons of messages on my phone. Shobai rattire dekhe aar bhorbelar dikey message kore (laughs). It feels great when you wake up to a message from Aamir Khan praising your work. It's really, really been surreal.
One thing that I am really glad is that the audience, irrespective of what their political views may be, have taken out the time and watched the show. They have just reacted to good content and that was our main motive.
What are the nuances that the viewer is picking up?
I don't understand this OTT-cinema difference in terms of audience and this has further reinforced that the audience in our country has really matured. That's why I made a film like Pari. We wanted to take it to the next level and that's why we made Paatal Lok.
Yesterday, someone messaged me that when Hathi Ram (played by Jaideep Ahlawat) is running through Chitrakoot, there is a small dentist clinic shown and then Hathi Ram has a dialogue related to bashing in someone's teeth in a scene. During the shoot, I found that to be something new and I am surprised that people are screen-shotting that and sending it across. It feels so good… such small nuances being picked up.
There is another sequence where these three boys get killed by Hathoda Tyagi (played by Abhishek Banerjee) while having watermelon. The whole idea behind it was to evoke the same imagery, in a way, when their heads are smashed (laughs sheepishly). They were sitting on an old tractor which I felt symbolises the age-old system of patriarchy prevalent in that region. People have even picked up that correlation. I was like, 'Wow!'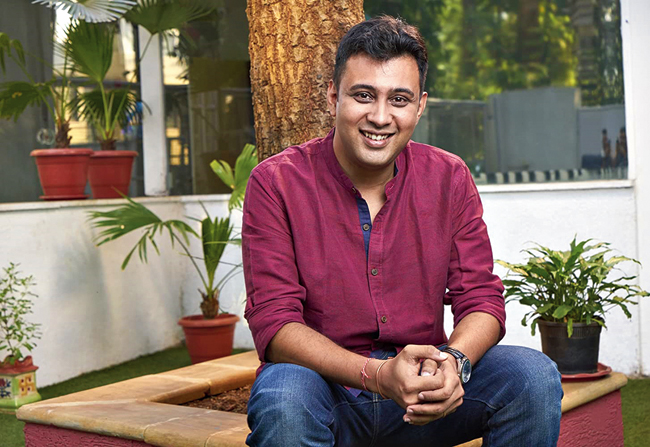 Being an urban boy from Calcutta, were you apprehensive about understanding that world and its people?
It was intimidating when I started reading the script, and even more so when Sudip Sir gave me this chunk to direct. I did my research, I read a few books and I read a few films… one of them is Bandit Queen (1994), which I kept watching since it is based in that same landscape. I also tried to be as authentic as possible when it came to the cast. So much so that when they are emoting or saying lines, they should look like they know that flavour and that culture. My work became easier then.
The only thing that I don't want in my work is to not look authentic, especially in a show like this. I felt that some people may judge me because I am a Bengali getting into this Bundelkhand space (laughs). So far, no one has pointed a finger and said it's not authentic (laughs). In fact, a lot of praise has come in for that section of the show.
Despite having two directors filming different portions, the show is very seamless. A lot of it is courtesy the editing, of course, but what were the tricks that you and Avinash employed to make it look like a whole?
When Sudip Sir gave us the script, we actually sat down in a room for days and read and re-read the script, we discussed the characters at length and threw about names for the cast. We discussed motivations, spaces, everything. We did that for about seven days, till we internalised the script and the characters. Both of us were on the same page and we knew exactly what needed to be done. But since we were shooting in two different units, we didn't see what the other was shooting. The first time we saw each others' work was in the edit room. So ya, a lot of the credit can go to the editor, Sanyukta (Kaza).
We are all superficially aware of the fault lines of patriarchy, casteism et al that exist in various levels in the country. While researching and then making this, is there anything that shocked you?
The whole system of caste is such a deep well that you can keep digging and you will keep finding 'stranger things'… it's a whole 'Upside Down' on its own and you don't really know what's on the other side. It's a whole new universe out there and every detail we chanced upon made us realise that iska koi anth nahi hain. Sudip Sir has already written Sonchiriya (a 2019 film, starring Sushant Singh Rajput and Bhumi Pednekar) and Paatal Lok on this and I feel he can write 10 more Sonchiriyas and Paatal Loks on this subject. Even then, we won't be able to understand the system because it's so rotten from the inside.
Did you get this feedback from the viewer that the middle got a little convoluted, given the change in loyalties and the introduction of new players?
I get what you are saying. There is so much layering in the writing that it needs one to be deeply involved, and yet it can throw up surprises. That's the fun of this kind of a form… you see one layer at a time and then you want to explore the other layers. I actually felt that the end is so satisfying because you come to know the stories and backstories of so many people. To do justice to the end — to everything coming together — we had to explore the complexities of the characters in the middle. If someone has trouble figuring out the middle and bringing it together in the end, then that's even better… they should go back and watch it again! (Laughs)
Every night, I go off to sleep thinking that, 'Theek achhe, aajker moto hoye gelo'. And then when I wake up, I have tons of messages on my phone. It feels great when you wake up to a message from Aamir Khan praising your work
- Prosit Roy
Do you have a favourite moment or episode?
My favourite is Episode 3 ('A History of Violence') because I got to explore so many things in that. I am an urban boy and Sanjeev's (Mehra, played by Neeraj Kabi) world was so much easier for me to show on screen than Tyagi's world. To build it bit by bit was very tough and also a lot more satisfying for me. I didn't know that world… I had to learn about it and then depict it on screen authentically. I also loved Avinash's portion in Episode 3… the Punjab section.
There are many moments that I like. My most favourite and challenging was of course when Hathi Ram comes to Sanjeev's office towards the end and he starts talking about what has actually happened… that Sanjeev was not the actual target and that how Dolly (played by Swastika Mukherjee) actually saved Sanjeev. I really thought that was the most amazing bit of the story… it was an anticlimax of sorts for Sanjeev (laughs). My biggest challenge was that both of them were sitting face to face and we had to create the drama only with their performances. Although they were sitting, I wanted to move around and if you watch the scene again, you will notice that there are only two places in that scene where the camera is static… one when Hathi Ram says, 'Ek kahaani sunaata hoon' and then again when he says, 'Ab doosri kahaani'. Everything comes together in that one scene.
Is there any one performance that took you by surprise?
It's hard for me to choose (laughs). But I think I will pick Mairembam Ronaldo Singh (who plays Cheeni aka Mary Lyngdoh). She had no acting background, she came from Manipur and she hardly knew Hindi. When she came to our office to meet us, we had to have a translator to make her understand. From there, to go all the way and to do what she has done on the show is truly amazing.
Will there be a Season 2?
I think so, though it depends on Amazon (Prime Video) and Sudip Sharma. I really don't know at this point of time. But yes, I am definitely up for it.