Books breathe life
Many seem to see a bimbo when they watch the ultra-slim and fashionably trendy Ananya, but she was far from it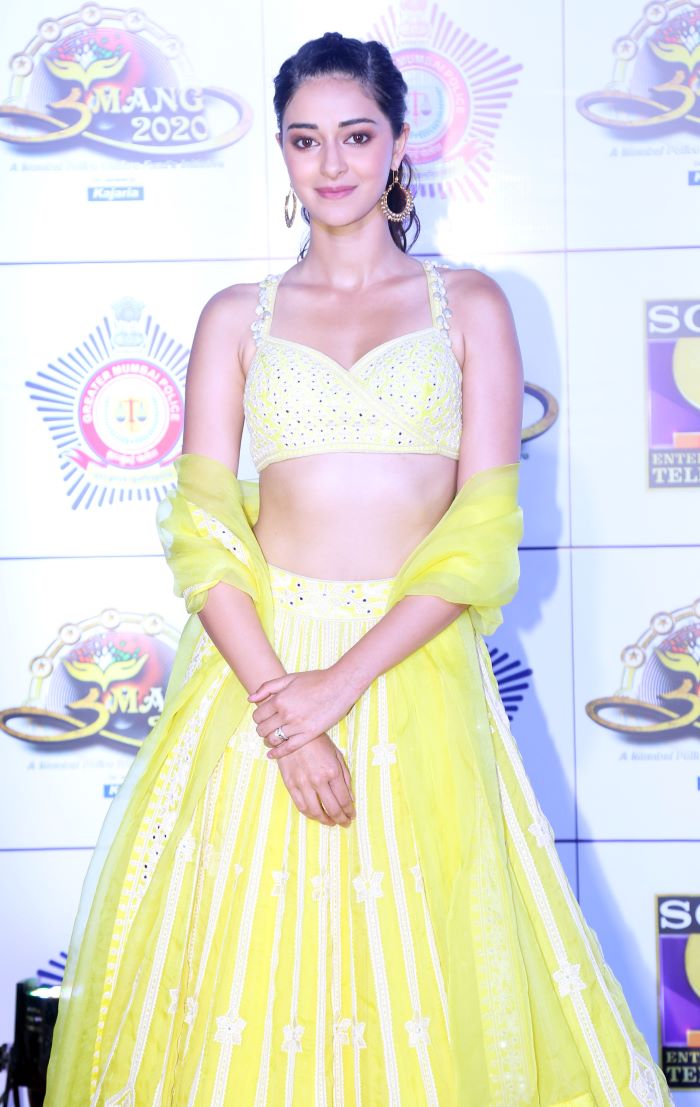 ---
Published 09.05.20, 10:30 PM
---
Let's take a break from heartbreaking obits and see how entertainers from Karan Johar and Sonakshi Sinha to fresh faces such as Ananya Panday have been trying to lift spirits all around, through online shows and chats with Sri Sri Ravi Shankar and British musician James Mcvey.
But what they've been doing at home, away from the 24/7 flashbulbs that used to follow them, gives an idea of who they really are. Many seem to see a bimbo when they watch the ultra-slim and fashionably trendy Ananya. But she was the brainy one in school with her nose buried in books and could have walked into any university anywhere in the world if she hadn't been so mulish about becoming an actor.
That reading habit is what surfaced when she had to sit at home. "I used to read so voraciously when I was in school but lately there just wasn't any time for it," said the full-time actress. "I've been spending a lot of time these last few weeks catching up on my reading. It's such a joy to go back to it. One of the great books I read was by Sanford Meissner on acting. I found that really helpful for me as an actress."
On Ananya's reading list was also the follow-up to the global bestseller, The Subtle Art Of Not Giving A F*** by Mark Manson.
"Although the title sounds negative, it's actually a compellingly positive book," she remarked, marvelling at the hope and positivity it emitted.
Until the coronavirus pandemic put the brakes on it, Ananya had an exciting start to 2020 with her second film, Pati Patni Aur Woh, giving her the box-office hit she desired and her walking away with the Best Debut trophy at most awards functions.
Ananya also bagged Fighter, a huge pan-India film being made in five languages by one of the biggest directors of the south, Puri Jagannath. Cast opposite Telugu superstar Vijay Devarakonda, she shot for the first stint earlier while the second was scheduled for June-July. "With everything being rescheduled, I don't know when that will happen," she said, as life came to a long pause for everybody.
"I'm actually quite disoriented," Ananya admitted, "because I had my full schedule planned until August and now all of us will have to be rearranging all dates and stuff once the lockdown is lifted."
Revealed her dad, Chunky Panday, who has also seen an upsurge in his ratings with significant appearances in quite a few films of 2019, "Nobody knows for sure but while rearranging all our schedules, people have started looking at September as a time when we may start shooting again. But life's going to be very different as there's talk of quarantine facilities at shoots, not crowding the set and so on."
Chunky has been spending nights catching up with OTT entertainment and also finalising deals to do Web series. "I had no time for it earlier, there were so many films to finish. But now I've been in talks and the offers are great. There's so much freedom in what you can create on these platforms." In fact, when the country shut down, Chunky was in Lucknow shooting for a series, details of which are hush-hush for now.
"I've been watching Knives Out, Fight Club and many Woody Allen films," said Ananya. "I'd seen some of them when I was much younger but I'm able to understand them much better now."
If the lockdown hadn't happened, she would have started shooting for Shakun Batra's film with Deepika Padukone and Siddhant Chaturvedi.
"Although it's a horrible thing that's happening in this world, I'm trying to see the positive side," she said. "Working back-to-back, I never really had time to sit, think and plan. Now I'm using the free time to re-evaluate everything, reset and refresh my body and mind so that when we go back to work it'll be with a better attitude to life."
For father and daughter, optimism and positivity jump from books and movies into real life.