An adda with When Chai Met Toast before their Bacardi NH7 weekender Date
"Happy!" is the word they use to describe their music on their Facebook page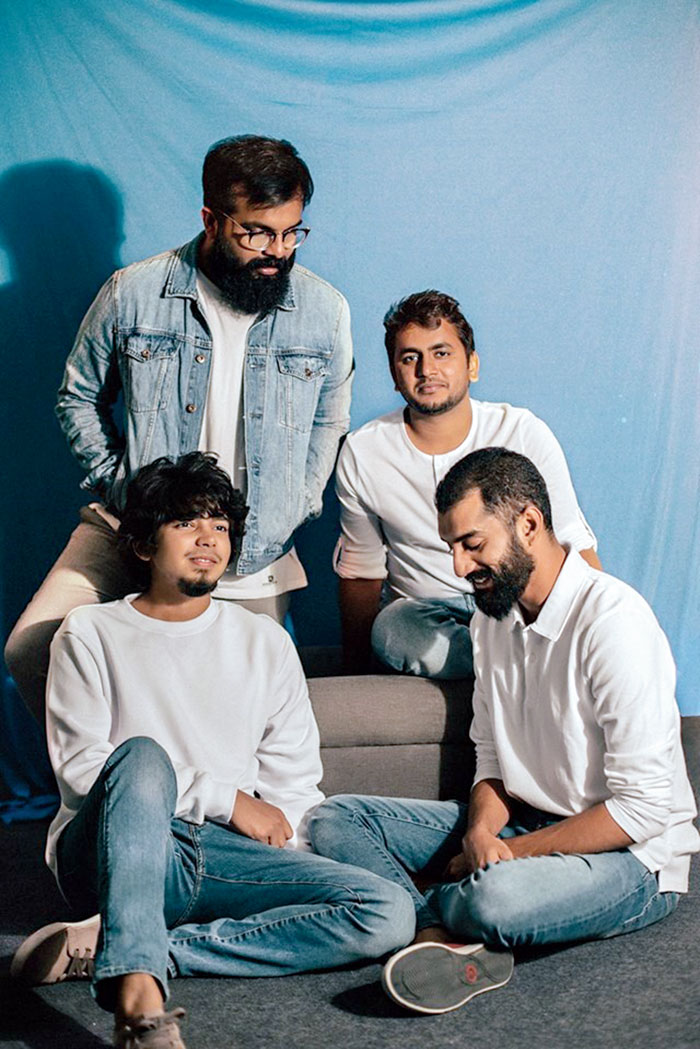 ---
---
Happy!" is the word they use to describe their music on their Facebook page. After two years, When Chai Met Toast will be back at Bacardi NH7 Weekender Meghalaya, with The Telegraph, performing some new releases. The four-man indie band was formed in 2014 when Achyuth Jaigopal and Ashwin Gopakumar met at a cafe in Fort Kochi. Starting the journey there, the band now tours across the country.
Compared to Bacardi NH7 Weekender two years ago, what do you have for fans this time?
We are excited to bring all the songs of our EP Believe and our latest single Nee aara for the first time there.
So how did Chai meet Toast?
We all knew one another from the music circuit in Kerala. Three of us (Palee, Ashwin and Sailesh) were part of metal bands and Achyuth had his solo fingerstyle guitar project. Common musical interests and a desire to tour, playing our own music brought the four of us together.
Why such a name for the band?
Nothing in particular; guess it just stuck and resonates with the kind of music we make!
Karam is a beautiful song you did with the folk band Rangle Sardar. How did you come up with the song? What is the inspiration behind it?
The song was something that we did completely out of our comfort zones. The NGO Anahad Foundation approached us for a project they had conceived; it's called Equals Sessions, in which a band, mentors a rural Indian folk group through the process of songwriting and production. The group that we were fortunate to work with, Rangle Sardar, was the most humble, talented and passionate group that we've had an opportunity to collaborate with. We wanted them to write something completely new and they came up with the chorus and verse quite spontaneously. We added our elements, a day was spent arranging the instrumentation and another to record.
What was the breakout moment for the band?
We still don't know what we can call a breakout moment. We love what we do and are glad that people have been appreciative of our music from the day of our first release. The fact that people have been talking about us and sharing our music in their circles is the breakout point for us.
You've had four music video releases this year. Is this building up to an EP/album? What is the band's next move?
Khoj and Forever are part of an EP that came out in September 2018, the YouTube releases were a bit later. Nee aara is an ode to the people of our homeland who were — and will be there — with us during the tougher times we faced. It's also a one-off Malayalam single that we released. The next move is definitely our debut album that comes in 2020. We've been writing that for almost a year now and we are supremely nervous and excited to release it next year.
What can you tell us about your new album? How will it be different from your other releases?
We have so many new things happening and we've been growing as a band both sonically and with the experience of playing together. The album is going to be a bit different sonically, especially with few new instruments being added, but there's still going to be some of the core WCMT elements that are unique to us, for example, being multilingual. We think it's better heard than said. We'll leave it to people to judge.
What gave you the idea of playing Western melodies with Indian influences?
Well, there was no idea as such. When four south Indian boys, who grew up in deep-rooted Indian culture and love Western melodies, started writing songs, it turned out to be natural. Isn't that how it is supposed to be?
Do you feel the need to adapt or improvise when making music, driven by what people are listening to?
Definitely! It's important that we all keep evolving and learning and as a band we always strive to raise that bar higher and set goals for ourselves.
You've been playing gig after gig this entire year. What is "chill" time for When Chai Met Toast?
Oh we love playing gigs and travelling. I think we are more of a touring band than a studio project. Meeting people, seeing different places are all experiences we want to cherish and it gives us inspiration to create new music. Chill time is going back home and having some family time, we are fresh people after that.
Since you incorporate regional languages in your songs, was there ever a fear of your music not finding national significance?
As we say, we are a people's band and we love it when people sing along our songs. It makes it easier for them to connect with the song when you put their language in it, that's how it's been. We are all regional at the end of the day, how much ever we say we are not.