All day Chinese breakfast, Tiretta Bazaar style
What: Tiretti by Tak Heng Where: P-524 Raja Basanta Roy Road (near Thyagaraja Hall) When: 7am to 11am (except Mondays), noon to 11pm (every day) Meal for two: Rs 500-plus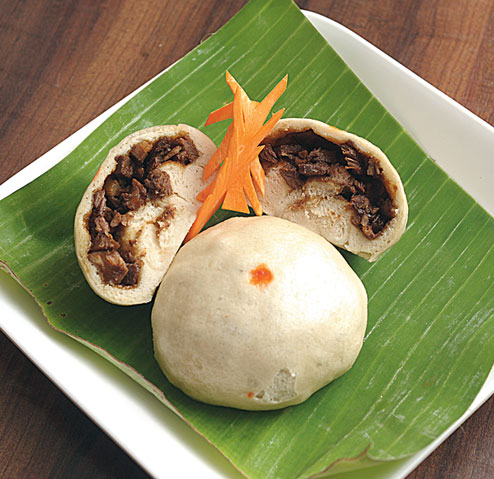 ---
Published 16.05.17, 12:00 AM
|
---
What: Tiretti by Tak Heng
Where: P-524 Raja Basanta Roy Road (near Thyagaraja Hall)
When: 7am to 11am (except Mondays), noon to 11pm (every day)
Meal for two: Rs 500-plus
There are a few things that make Calcutta, Calcutta. Like Flurys, phuchka and Chinese breakfast in Tiretta Bazaar. But if you can't pull yourself out of bed on Sunday mornings to feast on the Chinese brekkie goodies, you can just head out to Southern Avenue's Tiretti by Tak Heng any time of the day.
The 26-seater restaurant has baos, dim sums, soup, meatballs and more, focusing on the rustic, robust flavours that you'd associate with old school Chinese eateries in central Calcutta.
"Our team is entirely from the migrant Chinese community — born and brought up in central Calcutta. They've grown up eating that food, so the dishes on the menu are pretty authentic. We're trying to present Tiretta Bazaar-type food in a hygienic and healthy way," said Prithvish Chakravarti, proprietor of Tiretti by Tak Heng, who also owns Calcutta Stories, a restaurant serving "migrant food" in Keyatala.
Text: Deborima Ganguly
Pictures: Arnab Mondal