All about Color Bangla's Nayika No.1
The new show narrates the story of a junior artiste who dreams of becoming a successful heroine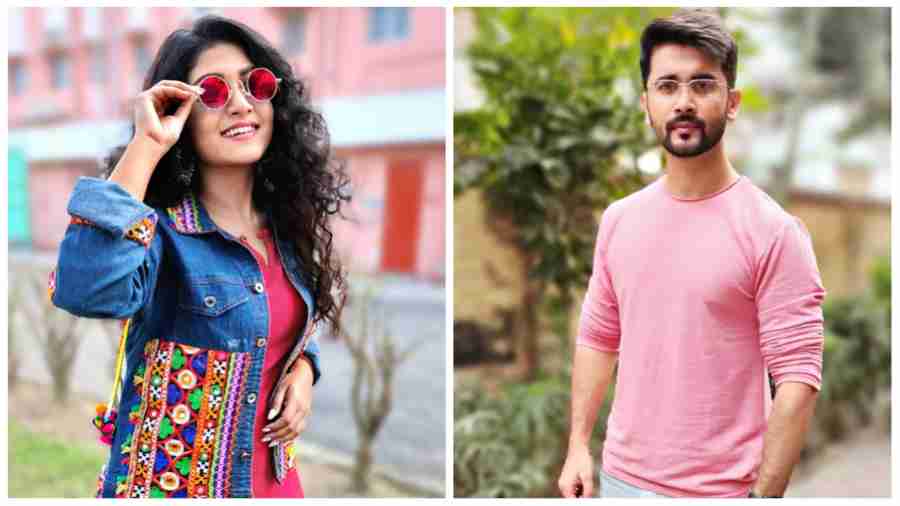 (L-R) Ritobrota and Indranil
The Telegraph
---
Published 02.03.23, 02:39 PM
|
---
The new Colors Bangla show Nayika No.1 is an aspirational story of a junior artiste. The film and television industry may seem like a bed of roses from the outside but very few get to know the struggles of a junior artiste because most of the time they're the ones who're standing among the shots of crowds. But they dream of making it big and making a name in this industry.  Nayika No.1 is one such story of a junior artiste. The hardships and struggles fail to break the indomitable spirit of Sheetala Sikdar aka Sheela because she is confident that one day, she will fulfil her dream of becoming a heroine. Produced by Snehasis Chakraborty, Nayika No.1 narrates the story of junior artist Sheetala's dream of becoming a successful heroine Sheela. Through Sheetala's eyes, one gets to see the world of entertainment — the perils, the hazards, the humourous elements to it. The starry-eyed Sheetala faces obstacles at every step but that doesn't deter her spirit of becoming a heroine.
Sheetala aka Sheela, though a junior artiste, dreams of becoming a heroine. A confident girl, she never gives up on chasing her dreams even during critical situations in life. She prefers being called Sheela instead of Sheetala as it sounds filmy to her. People love her for her innocence, jovial nature, and her positive attitude towards life. Sheetala's antics, the light moments bring smiles. On the other hand, Suddho Sen hails from a well-educated and disciplined family. Life takes an interesting turn when he takes Sheela's help to fake his marriage to stop his real marriage arranged by his family. Sheela finally bags a role, but it is of Suddho's real-life girlfriend.
Speaking about Nayika No.1 Sagnik Ghosh, business head, said: "We have committed ourselves to introduce spunky and interesting characters in Bengali television. Nayika No.1 showcases the heart-warming story of Sheetala as a junior artiste and her invincible spirit of not giving up in the face of adversity. Sheetala is a self-made, confident, and spirited girl. Sheetala's aspirational journey to Sheela will hit the right chord and fascinate our viewers." Ritobrota Dey essays the role of Sheela while Indranil Chatterjee plays the role of Suddho Sen in this story of self-belief and struggle. Watch the upcoming show Nayika No.1 starting from March 6 every day at Ritobrota  8.30pm.