Ali Abbas Zafar gears up for Bharat
This is his third film with Salman Khan and the biggie this Eid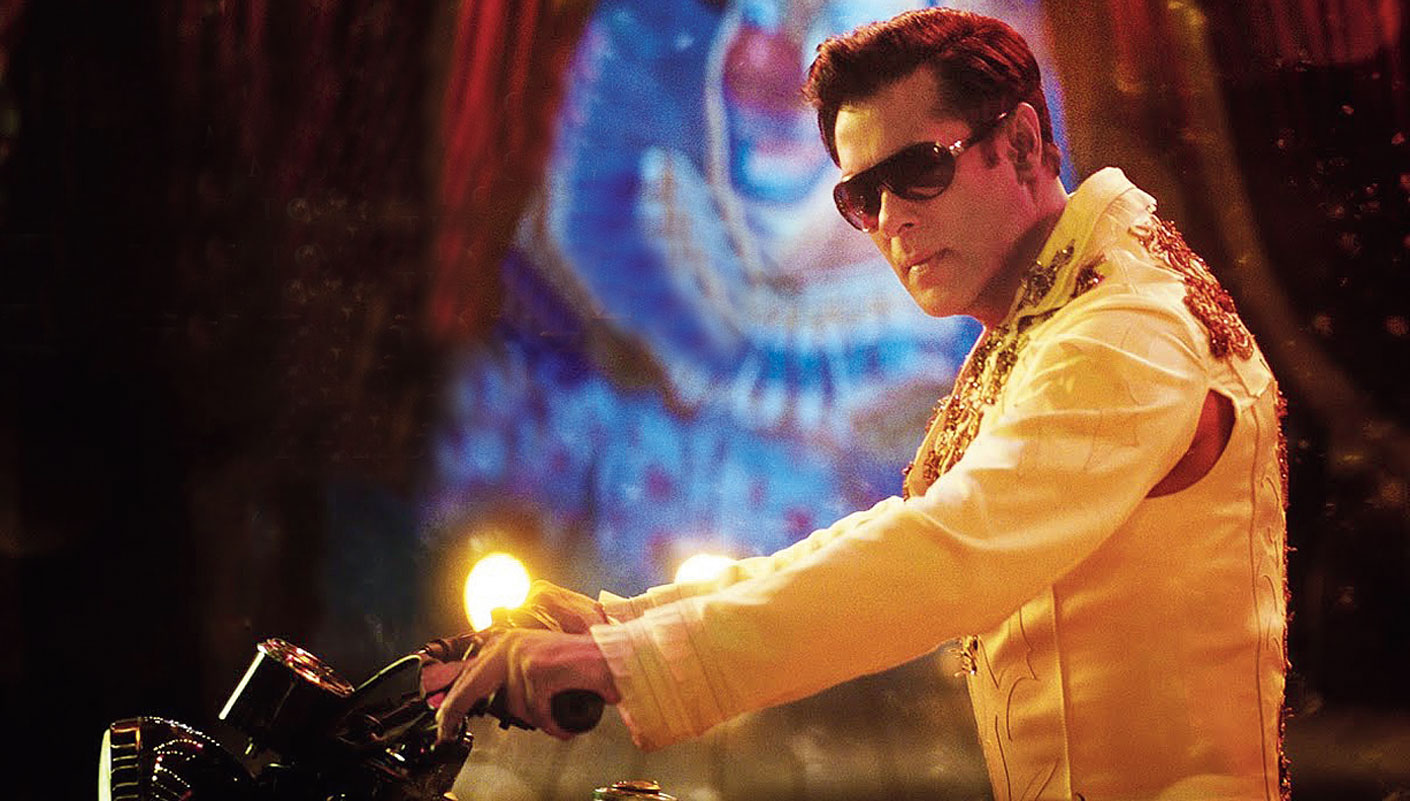 ---
Published 20.05.19, 03:28 PM
|
---
Three years after he first delivered a Salman Khan film on Eid with Sultan, director-writer Ali Abbas Zafar is back on the hot seat. There's less than a month to the release of the duo's magnum opus Bharat. The film is an adaptation of the 2014 Korean film Ode to My Father and tracks the journey of its protagonist over a period of 70 years. It also stars Katrina Kaif, Disha Patani and Tabu. Ali chatted with t2 in his very sparse office in Mumbai's Andheri about getting Salman to age, his bond with Katrina and the price of onions.
When Salman Khan gave you Ode to My Father to watch, you weren't very keen on remaking it, right?
Yeah, Salman gave me Ode to My Father after Sultan, while I was writing Tiger Zinda Hai. I never saw myself doing a remake of any film. Bharat is not a conventional remake because we have completely rewritten it. What I loved about Ode to My Father is the simplicity of the story, which is about a displeased family during the Korean war. The core of the film is a promise that a son makes to his father and that connected with me.
We are a society that's driven by our love for our families. From festivals to weddings and even death, everything involves families coming together. I wanted to create a character that was taking care of a family over a span of 70 years and map the parallel journey of a nation during this time... to see how he resonates with the principles this country is built upon and to live his life on these principles because that's the promise he made to his father.
You've always written all your films. Was the process of adapting different, and what did you find the hardest?
The hardest was to create a character which would suit Salman Khan and at the same time be very true to the story. Once I understood the essence I wanted to take from Ode to My Father, we went into a complete rewrite. The central character in the original is very different. When you do a film with a superstar like Salman Khan, somewhere or the other you need to keep in mind what his strengths are, and what the audience's expectations of him and his films are. This film has six songs unlike the original.
The challenge was to incorporate that Indian style of screenplay into a very simple story, yet to make the protagonist the quintessential hero who's a little larger-than-life but still rooted in reality. The emotional thrust needs to be so strong that when he takes a little larger leap of faith, the audience stands by it because they're believing in the emotion rather than what he's doing.
Like in Tiger Zinda Hai, when he comes off shooting 5,000 bullets, he's doing it to save those 49 nurses and the audience stands by him because that reason is far bigger than the logic of 'Why isn't he getting shot back?'. As long as the reasons for him doing what he's doing are bigger than his on-screen persona, the leap of faith will always work.
Salman used to be resistant to films outside of his comfort zone but we've seen that change recently, especially with Sultan. Bharat takes it further — ageing on camera isn't something actors like doing. Was that an easy conversation to have with him?
When I took the film to him after rewriting it, he understood why he had to age. The film doesn't work if he isn't 70 years old because that's the journey of the country and him together. His maturity and what he is at the present time is built upon his experiences of six-seven decades. An actor is like a child and the script is their toy. If it fascinates them, they will do any and everything that the script demands.
Do you remember Salman's reaction after he first saw himself in full make-up?
We did a lot of look tests. I was clear that I wanted to create a very strong old man, someone who believes that age isn't something that kills you, it's your mind that does. So, it was about being mentally fit and that's the persona we'd bring into the film. The film also goes back and forth and we were very clear that each and every thing he does in life should be a part of that persona. When Salman first saw himself as an old man, he liked the look. He said he thought he'd age very gracefully (laughs).
It's common knowledge that Priyanka Chopra was originally signed on to play the part that's now been played by Katrina Kaif. How much before the shoot did Priyanka back out?
I was in the middle of my first schedule with Disha (Patani). Priyanka was supposed to join us after 20-25 days and we were going back and forth on her dates. When you are making a Salman film, you're looking at either an Eid or a Christmas release. Waiting for Priyanka would have pushed our release back. Luckily at the time she backed out I had enough scenes that I could shoot without her character. Katrina at that time was shooting for Zero and Thugs (of Hindostan) and hadn't signed anything else. Within three hours of getting the script, she called and said she was doing the film.
Katrina and you have been friends since your first film Mere Brother Ki Dulhan. Beyond films, what is it that binds the two of you?
What binds the two of us, I think, is that we come from a similar background. I come from a middle-class background. And before she became an actress, she was a middle-class girl raised in a family with six sisters and a brother, her mother being the essential driving force keeping that family together. That is very relatable and despite her coming from another culture, when you have conversations, there are similar responsibilities. She's a very responsible girl, she keeps the whole family together... her sisters, her mother. And whatever space she's made is of her own and her work is only getting better with time.
Today, when I see her in Zero or Tiger (Zinda Hai), she's only blooming as an actress. It's a very good sign and as an artiste and a creative person that's what matters the most... that you mature with your work and become more sensible and understand life a little more closely. When you talk to her outside of films, she can really hold a conversation about anything, especially when it comes to relationships and values and the normal things that people talk about — food, fitness, sports... she knows what she's talking about. That's rare to find... most of the time people only talk about how they're looking or what's happening in the industry. A friendship, however, has to go much beyond that to sustain for 10-12 years.
You've done multiple films with both Salman and Katrina. When you work with the same set of leads multiple times, is there a sense of fatigue because you're constantly trying to figure how better to show them? Or do you see the comfort being the bigger pay-off?
I would say there are good days and bad days. There are certain days when you feel fatigued because you suddenly see exactly the same thing you did in the last film. And then there are days when you thank God they're there because they understand you. It's like being in a relationship — you stand together when it's a bad day and you party when it's a good one. But I try to put maximum effort into writing the script. If I can put a new character on paper, automatically it'll look new even if it's the same set of actors. Then a love scene or drama scene for Bharat that's different from the scenes in Tiger will look even more different because the characters are very different. I reserve my maximum effort for the scriptwriting part, no matter the tiredness, because I feel script is gold. Once you're excited about that, everything else becomes exciting.
This is just your fifth film and you are seen as one of the biggest filmmakers in the industry. How has this level of success impacted your life outside of films?
Not much has changed. I come from a very middle-class background. My parents stay in Dehradun... they don't ever come to Mumbai because they don't want to. I visit them three-four times a year. When I am in Mumbai, I don't go out too much, I don't have too many filmi friends, there are very few people that I interact with. Most of my life revolves around YRF (Yash Raj Films) because that's where I started my career.
You can't get consumed by this world. I can't get taken in by expensive clothes, fancy cars or my bank balance because these are all secondary. It'll all follow if my work is going right. What's important are my reasons for being here and the stories I want to tell. As long as I don't lose sight of that, I think I'm okay.
How do you not get swept away by success?
Somewhere or the other, it all goes back to where I come from and the anchor I have in my parents. They keep giving me reality checks. When I go back to Dehradun, they send me to go get gas when the cylinder is empty or go find a plumber to get stuff fixed in the bathroom. When you know that onions cost Rs 40 or that atta which used to cost Rs 20 is now Rs 40, you understand the realities of life very quickly.
My closest friends are from outside the industry. They are people I have known since I was in school and they are my test audience. I go to Dehradun after finishing my script and in an hour, I narrate it to them. If they say they like it, I make the film. If they say it isn't making any sense, I stop it there and then. I have done this for every film.
There's been talk about a film with Ranveer Singh and also rumours about the next film in the Tiger franchise. What are you thinking about next?
I really want to take a break after Bharat. There is definitely an idea that I've cracked for the next instalment of Tiger. I have shared with Salman, Katrina and (producer) Aditya Chopra and I'm very excited about it. There are two other stories that excite me a lot right now. Ranveer (Singh) and Arjun (Kapoor) are close friends who keep pulling my leg. They say now I am treating them like 'sautelas' because I have moved on to Salman Khan! (Laughs) That's not really true and I'll hopefully work with them very soon. Let's see what happens to Bharat at the box office. If it's a big success, I just want to take some time off.