After meeting Ranveer Singh, my respect for actors has gone up many levels: Kapil Dev talks '83
Filmmaker Kabir Khan's much-awaited sports drama '83 starring Ranveer Singh charts Kapil's historic World Cup win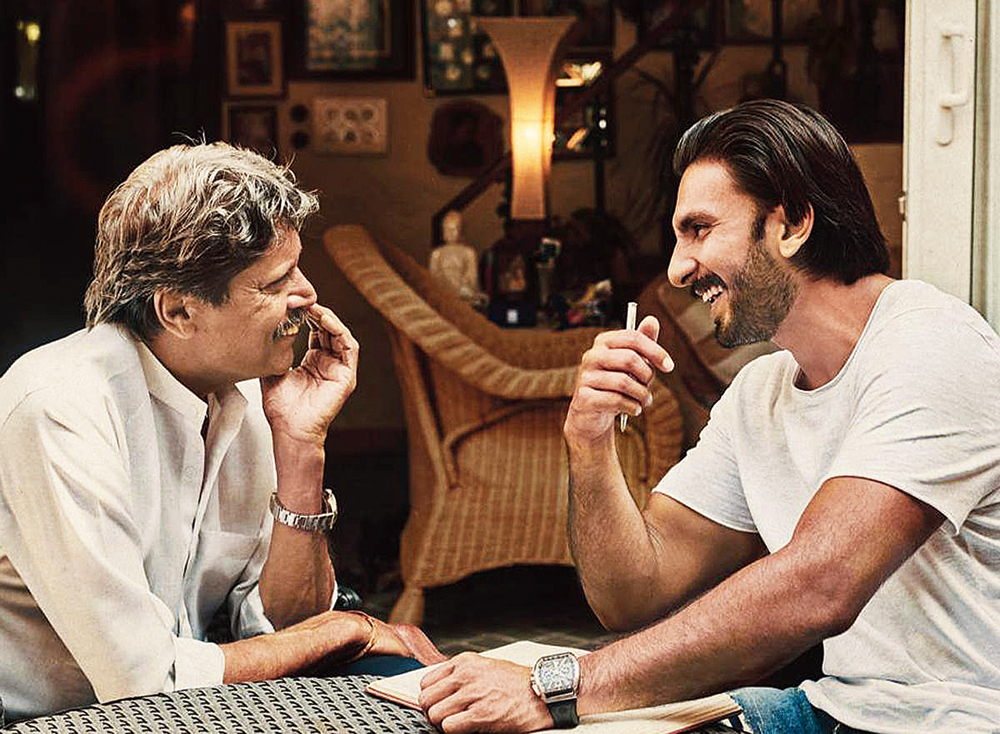 Kapil Dev with Ranveer Singh
Telegraph picture
---
Published 16.01.20, 02:39 PM
|
---
When 24-year-old Kapil Dev and the Indian cricket team first landed in England in the summer of 1983, there were no great expectations from their World Cup squad. The legendary all-rounder cemented his place in sports history with a sensational World Cup win by defeating two-time champions West Indies. Filmmaker Kabir Khan's much-awaited sports drama '83 starring Ranveer Singh charts this historic win. The Telegraph caught up with Kapil Dev, who turned 61 earlier this month, about his interactions with Ranveer, his favourite sports film and why he doesn't miss playing cricket.
What was your reaction when you got to know that Kabir Khan was making a film on the 1983 World Cup win?
I was honestly not in favour in the beginning because I thought it was too early. I wasn't sure how it would happen and what they would do. But when the time has to come, it has to come, so it's okay. So what changed your mind?
It's not on me alone, it's on the team. I'm not the only one who took this decision, we collectively agreed that it was fine.
When the film was being written, did Kabir spend a lot of time with you revisiting your memories of the tournament?
His team was there, speaking to every player about his own experiences of '83. I gave my side of the story... they also spoke with Sunny (Sunil Gavaskar), Mohinder Amarnath and (Krishnamachari) Srikkanth among others. Everyone has given their own side of the story. After that, we left it on Kabir and his team to do what they wanted with it.
Have you seen the film yet?
No, I haven't seen it. I'm just waiting for its release as much as anybody else in India.
Is there any specific instance or incident that you spoke to Kabir about, that you're curious to see how they've filmed?
Everybody has seen everything live on television. The only thing is that the Zimbabwe match (at Tunbridge Wells, in which Kapil scored 175) was not recorded and we don't know much about that. Everyone has given their side of the story, and as far as I'm concerned, I'd like to see how they show the dressing room and team meetings. That's more important.
What was your first impression of Ranveer Singh? Had you seen or met him before?
The first time I saw him was for something on TV, some awards probably. He was on a harness and descended on to the stage from above. I remember wondering, 'Who's this young boy? He has so much energy.' He was jumping all around and I thought one needs guts to do whatever he was doing. After 10 years of his film life, he's mellowed down but he still has so much energy... hats off to him.
He stayed at your home in Delhi. What was that like and what kind of questions did he ask you?
It wasn't questions, really. We just kept on talking. As much as he spoke to me about my life and cricket, I was curious about his life and his marriage. He wanted to know more about me because he wanted to project me right in the movie. He can probably answer this better than I can. But it was wonderful to have him at our house and we had a great time for about 10 days. I thought he was more disciplined than I was when I played cricket.
After meeting Ranveer, my respect for actors has gone up many levels. He was dieting while he stayed with us and I noticed how little he ate. His dietician had come with him initially but when he realised that Ranveer didn't need constant monitoring, he left. I didn't see him cheat even a single day!
You've been a celebrity for decades. But in this instance, there was somebody who was studying you. Did that feel strange?
Yeah, just for a day. There were three people with cameras capturing everything. I told him it was very difficult for me to talk with the camera following me everywhere. He said, 'Don't worry. It won't bother you after a day'. That's exactly what happened. I was conscious initially but eventually I forgot about the camera.
What did your wife and daughter think about having a movie star guest in the house? He was a stranger after all and not someone you knew.
No, no. It just took two days to get comfortable. On the first day, we were a little conscious about what's happening but after a day or two, it was very cool. I told him that we eat our meals at the dining table and had fixed meal timings. He would walk into the kitchen and help himself. He would work out for a couple of hours every day and we'd spend time talking after dinner.
You were both an exceptional batsman and bowler and he had to get both right. Which discipline came easier to him?
I think batting was easier but I still don't know for sure. Ranveer is so good, it's difficult to tell. But batting comes easier to most people. My bowling action was a little acrobatic and not so easy for anybody. When I saw him running though, I thought he had achieved that. Do you have a favourite sports film?
I was really fascinated with Bhaag Milkha Bhaag. I thought it was outstanding.
You play a lot of golf these days. Do you miss playing cricket?
Not at all, you have to move on. It's the same as not missing school once you've finished. You've passed school, you've passed college, you may go back to laugh and enjoy but you don't want to study again. It's the same thing with me — I enjoyed cricket in my younger days but I don't want to go back and play. So why should I miss it?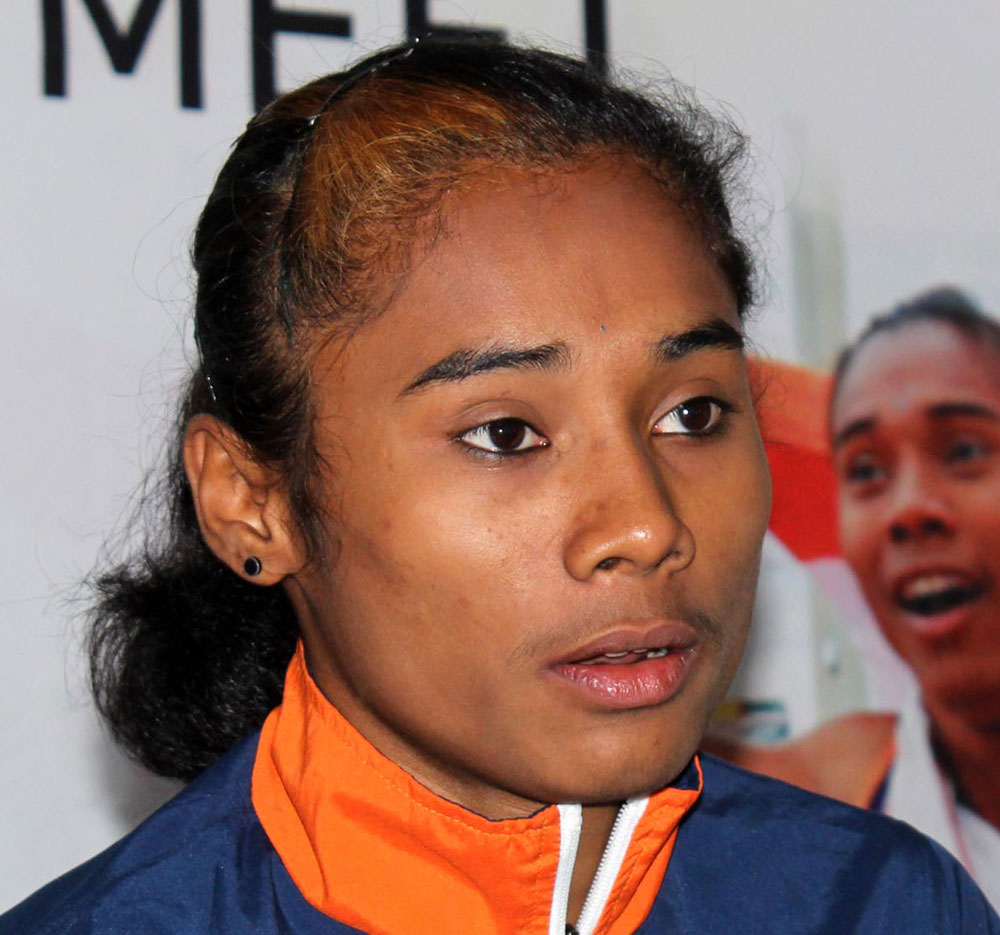 What's the biggest change in cricket and sports in general that you've seen in the last few years?
I think parents now want their kids to become cricketers or play sports. In our time, parents would never ever encourage that. In our time, you would get a thrashing from your parents. Today, parents come and say, 'Make my son or daughter a sportsperson'. That's because our sports icons have done so well in their fields. There's badminton, tennis, hockey, boxing.... Look at Hima Das and what an athlete she's turned out to be. It's because of the fantastic performances of these young people, the next generation wants to become like them. Due respect to television also.
Is there a current cricketer you feel we need to be paying more attention to?
At the moment, K.L. Rahul. I would like to see how he performs because he has so much talent. When he delivers to his potential, that's very important. We know Virat Kohli, Rohit (Sharma), Shikhar Dhawan, (Ravichandran) Ashwin, (Jasprit) Bumrah, (Mohammad) Shami are all very talented. But when you see a youngster coming up, you want to see how well he'll play and whether he'll play for a decade or so. That's when you feel the next generation is there.
Everyone unanimously agrees that you were India's greatest all-rounder. After you, who would you say has been India's greatest all-rounder?
(M.S.) Dhoni, I think. Without a doubt.