Adrit Roy on a heart-warming, mishti-themed love story called Mithai
'I am a sweet person but I do not love having sweets!'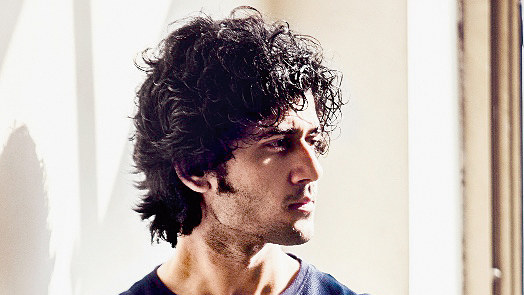 ---
---
Actor Adrit Roy, who had starred in films like Noor Jahan, Prem Amar 2 and Password, has began the year on a sweet note, in the new Zee Bangla serial Mithai that airs at 8pm. We chat with Adrit, one of the protagonists of the serial...
Why did you decide to shift from films to television?
To be very honest, I was not really worried about the medium. I had started out with films. During the lockdown, I completed three films. It is not that I am shifting completely to a new medium... as long as I get a good role and a good story, I'm fine. I really don't think the medium matters to any actor in fact. And now, with the OTT boom, people are watching so many amazing web series which are quite high on budget. The audience is also there and it is really good if you want to reach out to people. Similarly, television is a great medium to reach out to the people, the masses. That's why I am in television now but I am definitely going to keep doing films... a few of my films will be releasing soon. The big screen experience is something else.
Tell us about your character in Mithai?
My character's name is Sid but he is not into the mithai business, which is run by his family. He is more devoted and focussed on his work and he doesn't really pay much attention to his family.
What is the feedback from the first episode?
I was shooting and saw it on Zee5. My family members and friends all saw it and liked the grandeur and story. Now they are hoping that the grandeur and fun of the serial continues like the first episode only! People who like my work have also texted with encouraging words, saying they loved it and they liked the look of my character too. I got a lot of love from people on social media too.
Your character is an introvert with a lot of pain and anger locked within. How did you tap into that zone?
In the past, I have played an innocent boy, a lovey-dovey boy but this is something very different. The reason why he is so strong will be revealed later in the story. I think the mood that's there in the first episode will continue. After watching the first episode, I felt that I have been able to successfully portray what I wanted to. It was not difficult for me to get into the introvert zone but I am not very angry all the time.
There are so many members in the family. In your real life is it similar? How was the experience on set with this joint family?
I used to live in a joint family but not so big. I used to live with my grandparents and parents. I don't have any siblings and five of us used to live in the same house and my bond with my grandfather was out of the world. I used to call him dadai and the best part is in the serial too I am addressing my screen grandfather as dadai only. So that came quite naturally to me. On screen also my relationship with my grandfather is very good. So, I have always stayed with my parents and grandparents. So, it was relatable to me to some extent.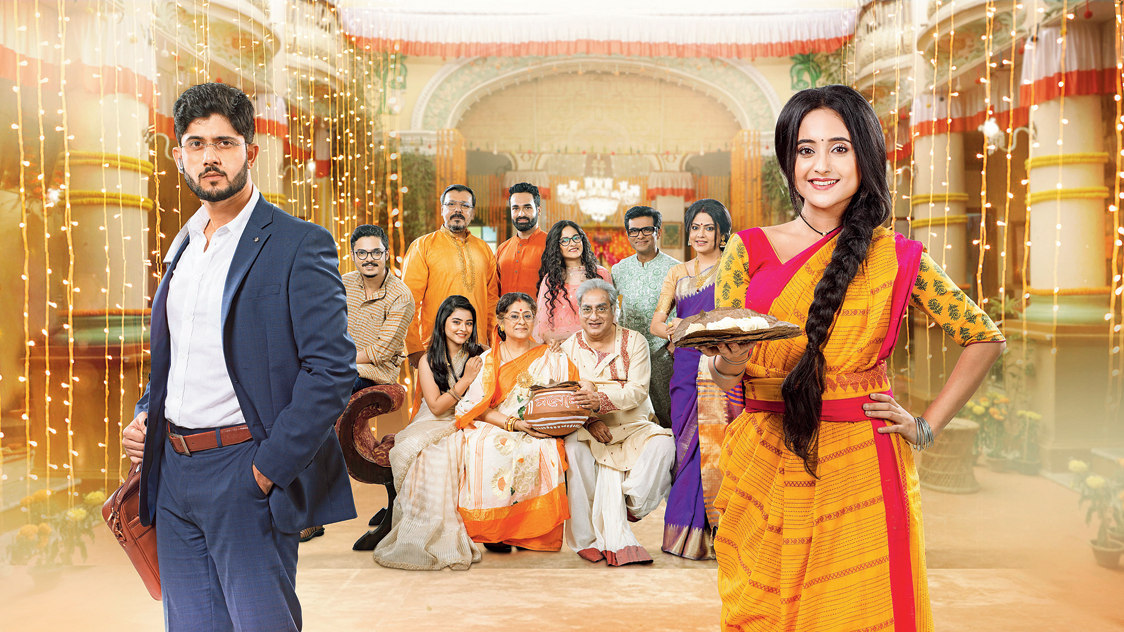 Are you a prankster on set?
Not at all. But I do like to have fun on set like chilling out with everyone. We have some great musicians on set. Kaushik (Chakraborty) sir is a great singer. Many a times we have jam sessions on set. Most of us are into music. I have a great time on set and the vibes on set is really good and that gets reflected on screen too.
What was the experience with your co-stars?
Soumitrisha is very focused on her work right from the first day. I met her first during the look test and she has been like that since the very beginning. She plays a very sweet, vivacious girl and I share a good bond with her. Whenever we get a break we have conversations on acting. Kaushik sir is playing my father's character in this serial. He was one of the first ones to acknowledge my work and praise me. I was quite awestruck when he appreciated my work. But this is our first work together for television. Biswajit (Chakraborty) sir played my father in Prem Amar 2. Also Oindrila, Diya and Dhruboda, they are all lovely actors, so I am having a great time with them.
What is the theme of the serial?
The serial name Mithai says it all. It is a very sweet love story. But we can't talk about the love part right now! It will come up gradually. But it is going to be a love story eventually with lots of monohara sweets! (Laughs)
Do you like having sweets?
I do not like having sweets at all. I am a sweet person but I do not love having sweets (laughs).
But did you get to have sweets on the set?
The rest of the family had it but my character, as the promo suggests, doesn't like sweets. Personally also, I don't really like chocolates or desserts, so I didn't try any sweet on set. If it was about biryani, then I definitely would have had it!
Who is the sweetest person in your life?
My grandfather... but he is no more, so I would say my father. He is very sweet. He always has my back.
Who is the sweetest person on set?
Everybody is very nice and kind. Kaushik sir, Biswajit sir, they are all very warm people. All the girls Diya, Oindrila and the rest of them. I had a great time working with all of them and learnt a lot.
What were your thoughts when you got the role first as it is your first television work?
I was not really very nervous. I was shooting two-three films during lockdown. When this offer came I was very adamant that I wanted to do something with a new concept. I didn't want to do period dramas or mythological projects. So, I felt that this is the perfect character for me. And most importantly, the story was quite new to me. A mishti-themed love story seemed very interesting to me. I had a great time shooting this. I am nervous but also very excited.
What lessons did 2020 teach you?
2020 was full of surprises. I don't expect a lot from life. So, it taught me to never plan a lot of things. Take each day as it comes, be honest towards your work and do not take anything for granted.