Actor Mohit Chadda opens up about his upcoming film
In a candid chat, he tells us about co-producing 'Flight', challenges of filmmaking and more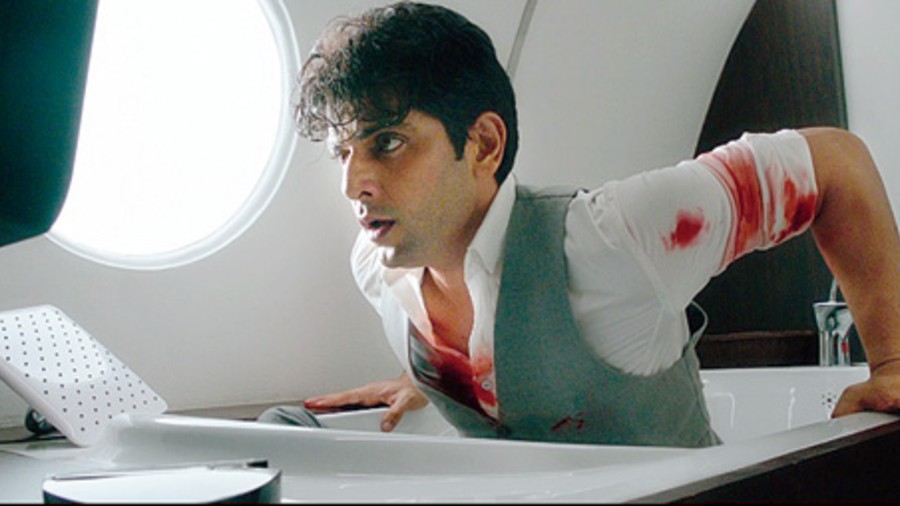 Actor Mohit Chadda
Sourced by the correspondent
---
Published 02.04.21, 12:08 AM
|
---
You may remember Mohit Chadda from the 2010 film Dulha Mil Gaya, starring Shah Rukh Khan, Sushmita Sen and Fardeen Khan. This Friday, Mohit will be seen in Flight, a thriller in which his character Ranveer Malhotra is held hostage alone on a plane which has veered off-course. The Telegraph caught up with Mohit, who has also co-produced Flight, for a chat.
From the trailer, Flight looks like it's going to be a rollercoaster ride...
Well, the entire journey has been a rollercoaster ride. The response we have received to the trailer has been overwhelming. Getting organic views like this has been amazing. Though the film will speak for itself, we wish to clarify that there is a lot more in the film than we could possibly show in the trailer. We are just hoping they love the story we have tried to narrate as a team and we can keep them hooked on to their seats. And, of course, I am hoping they love me as well.
A number of stalwarts from the industry, including Amitabh Bachchan, have lent their support to the film. What does that mean to you?
Mr Bachchan is the most generous and magnanimous personality there ever was. He is my God! The evening he tweeted (about the film), I don't think I stopped crying. The world has been calling our industry this big, bad place of people and the fact that so many stalwarts from the industry have lent us, who are nobodys, their support, only makes me believe again in the fact, and should very obviously prove to the world, that our film industry is a wonderful place where such beautiful gestures and love exist in abundance.
What made you want to make this film?
Cutting a long story short, there was an idea that struck me about a guy stuck in a lift, which I narrated to Suraj (Joshi, director) and we both got excited. But after attempting to write it, we realised we were not being able to make it into an entertainer worthy enough of a big-screen experience.
So one day, Suraj popped the idea to put the guy in a plane, which was scary in terms of the budget, but at the same time, super exciting in terms of story and content. And whoever knows me enough, knows I have this line in difficult situations that I always say and believe in... 'ho jayega'. Things started falling into place. Babita (Ashiwal, co-producer) also joined us and we came up with a film worthy enough to get to the big screen.
What were the biggest highs and the biggest challenges of making this film?
The highs of making this film were solving the challenges which it presented before us, and trust me, they were a dime a dozen. From creating an engaging script to creating an aircraft to making it believable and performing to keep the audiences entertained and engaged... all these and many more. But when every challenge got sorted, it was a high of another level.
From its trailer, Flight looks like it was made for the big screen. Now that it's finally releasing in theatres, amid a spike in Covid-19 cases, are you apprehensive about whether people will return to theatres?
The idea was always to make a big-screen experience and that's what we set out to achieve. Thankfully, it is showing. As far as emotions are concerned, they are exactly like you feel when you see your baby in flesh and blood. There is excitement and nervousness.
The audiences have started coming into the theatres, though not in the same numbers like before the pandemic, but the numbers of both Roohi and Mumbai Saga are extremely encouraging. In fact, we should give it to both the producers of these films for taking this risk and making the audience comfortable to come back to the cinemas again. We are also hoping that we have excited the audiences enough for them to come and see our film as well.
What's next for you?
The answer to this question is in the film.