Aamir's schemes
The actor is a smart cookie who understands cause and consequence. He also knows how to get himself a smooth ride in choppy seas without shifting his political leanings.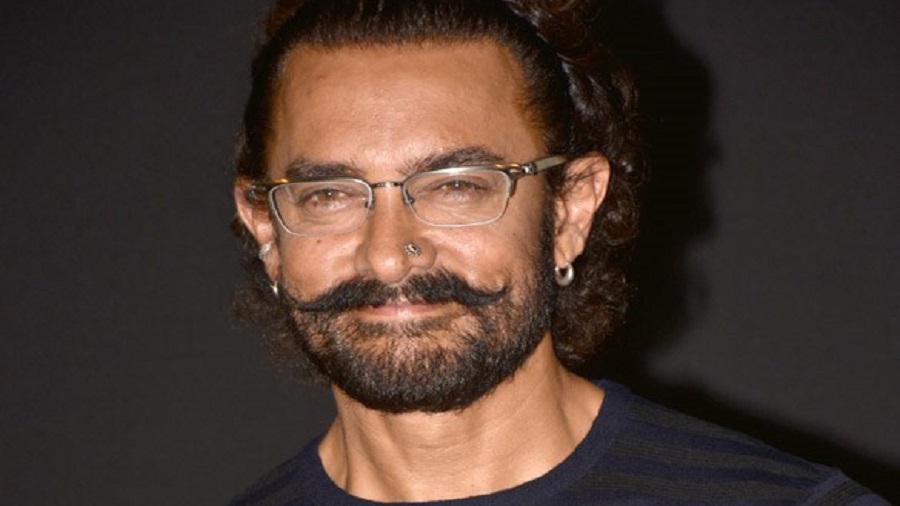 Aamir Khan
Wikimedia Commons
---
Published 06.09.20, 02:02 AM
|
---
Any news tracker would know that Aamir Khan and Narendra Modi had history before 2014. None of it was covert. In 2005, he ratified the revoking of Modi's US visa and dropped words like "poison" and "leader who killed innocent people" in a televised interview.
In 2006, he joined Medha Patkar's Narmada Bachao Andolan; his effigy was burnt in Gujarat, Rang De Basanti was yanked out of the theatres and Fanaa was banned in the state.
A year after the CM became PM, Aamir made that famous remark about wife Kiran asking him if they should move out of India because of "growing intolerance".
But acrimony turned to amicability when he began to visit the PM and photographs were put out on social media. In fact, a senior actor who met Modi the same day was miffed it was Aamir's picture given out by the PMO and not his.
Aamir is a smart cookie who understands cause and consequence. He also knows how to get himself a smooth ride in choppy seas without shifting his political leanings.
But is a clever strategist who shakes hands to perhaps get governmental support for a social scheme that's good for the country the same as a deviously cunning plotter? In the current conspiracy-ridden times, there's a 15-year scheme being credited to him. That he did Mangal Pandey (2005) to lull the audience into accepting him as a patriotic Indian. His true colours surfaced when he insidiously did PK (2014), which bashed the majority community. He followed it up with the 2015 remark on "growing intolerance". The plot was clinched with his choice of Turkey for his new film Laal Singh Chaddha, and his cup of chai with the First Lady of the country that had taken a strident anti-India stance.  
I'm not a fan of PK, which did go from a fun multi-track poke at all religions into a narrow lane against fakery in a saffron ashram. My problem was with the tapering of the multi-track; I would have felt an equal disappointment if it had veered off-course and gone solely after a priest in a cassock. But slamming it as part of a communal conspiracy against the country?
To further peel off his "latent communal layer", a video started going around, in which Aamir remarks that wives Reena Dutta and Kiran Rao may be Hindu but he was clear that his children would be brought up only as Muslims. A parent wanting his offspring to follow his religion may not be alarming but the video made him sound like an inflexible fanatic.
What I am sure about is that the "fanatic" is not Aamir. We've had conversations in the past when he's told me how Reena and he had never discussed which religion the kids would follow simply because, "It was not an issue. Junaid and Ira have been taught about Islam by my mother and they've been taught about Hinduism by Reena's mother."
When it came to their names too, "I don't think of names as Hindu or Muslim, that's only in our heads."
In fact, after leafing through Maneka Gandhi's book of names, they'd almost chosen the Sanskrit Vivaan when they realised Naseeruddin Shah's second son had that name. So they went for Junaid. "And Ira is another name for Goddess Saraswati. We liked it and kept it but didn't even think of it as a Hindu name."
On Instagram, there are pictures of Aamir flanked by sisters Nikhat and Farhat, all sporting tikas after a puja. Farhat stays happily married to Reena's brother, a Hindu, in the US while Nikhat was first married to Mahendra Joshi, a Gujarati theatre director who passed away suddenly and very early. It was her marriage to cinematographer Bashir Ali that was brief and rocky before she settled down in Pune with Santosh Hegde, again a Hindu.
It seems strangely defensive to have to recap Aamir's secular, patriotic credentials but someone has to do it today — especially when somebody else has stirred an "anti-national" storm in a teacup.