Any game with the smell of mystery and the possibility of adventure is always exciting. Mystery Manor is one such game where you uncover truths behind different rooms to solve the mystery of the mansion.
The player has to locate objects in a particular setting before the allotted time runs out. Mystery Manor functions like any other hidden- object game with various moving elements in the scene distracting you from the items that you have to find. Every game requires energy to start. At the beginning, this might seem easy but the difficulty slowly ramps up and you are soon frantically searching for items in a huge room. There are boosters along the way to help. You can use a laser pointer to point out an object or the bomb to instantly find upto three objects. You can also use a compass to give you the direction of an object. To get these boosters, you have to spend money or watch ads.
Like in any other hidden-object game, the artwork is beautiful. The theme reminds you of a victorian era manor full of masks, candles and costumes. As the story progresses, you encounter different characters who each have a personality of their own. Unlocking every room brings with it a sense of mystery and intrigue. The story is held together by Joshua, the talking cat, and is full of puns, unique objects, treasures and interesting characters that often have a touch of magic.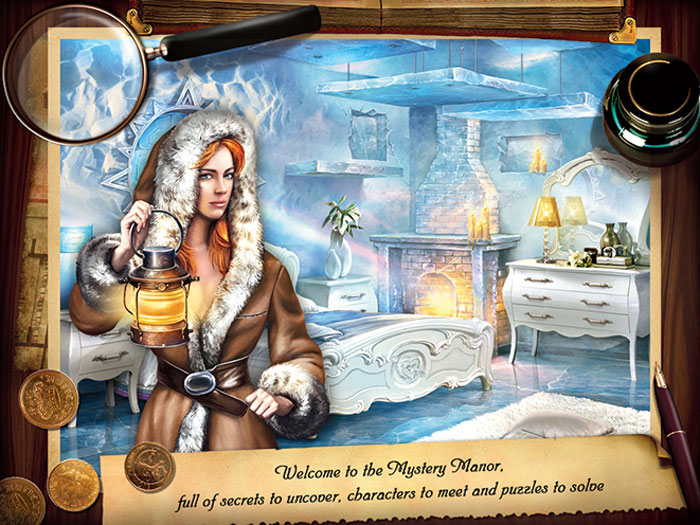 The theme reminds you of a victorian era manor full of masks, candles and costumes
What sets this game apart is that finding hidden objects is not the only kind of gameplay available. You can also play Match 3 puzzles that is disguised as finding things in an aquarium. I was surprised to see that it was a fully functioning Match 3 with its own set of boosters and levels. As you progress, there are some more modes that you can unlock. It is these multiple modes that keeps the game fun and give players loads of things to look forward to.
Apart from game modes, there are multiple features that you can engage with. You can try out the daily quest system where Joshua gives you daily tasks. You can also try completing room collections by interacting with the many characters in the game. These collections give you rewards and boosters. On top of these permanent features, there are also limited time events like the Match 3 leaderboard event or the Match 3 treasure event.
VERDICT: Mystery Manor keeps you engaged with the plethora of modes, activities and events. This variety can be a little confusing for beginners who might find it difficult to decide what to do in the game. On top of that, the game uses the age-old energy system where you have to wait to play the game if you have run out of energy bars. Having said that, Mystery Manor is a stylish game and a great way to pass time for anyone looking for a variety of mysterious experiences. I would give it eight out of 10.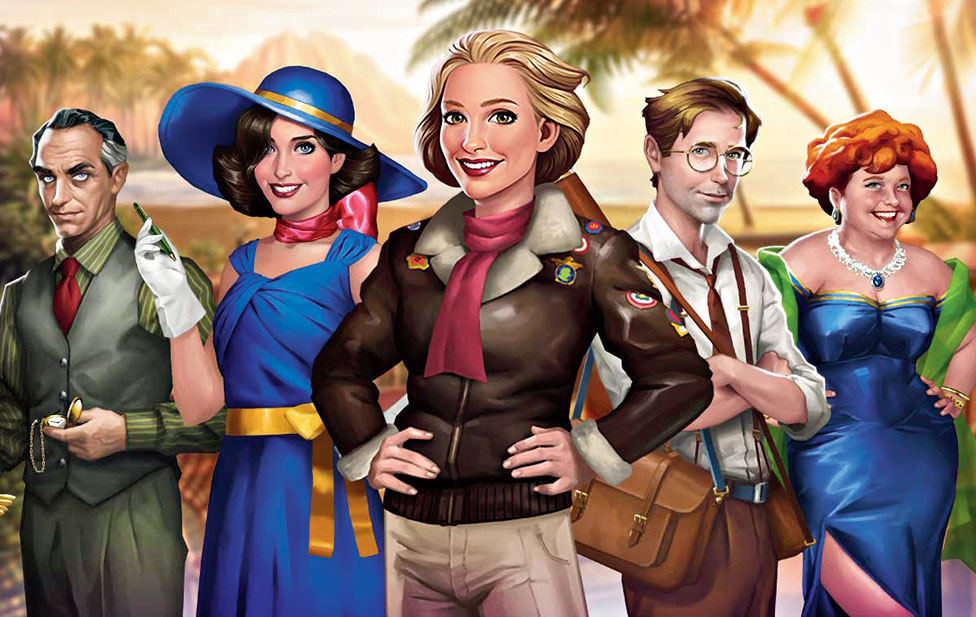 Pearl's Peril
Pop picks
Similar games we like
Adventure Escape: Murder Manor: A puzzle, hidden-object, adventure and single-player mobile game, it gives you a chance to play detective. Kate Grey has to investigate murder, find missing people and solve complicated puzzles in the mysterious Wickham Manor. The game offers nine chapters with unique escape challenges and puzzles.

Price: Free


Pearl's Peril: Another adventure, hidden-object, puzzle and single-player mobile game, this one takes you back to the 1930s. Trailblazing heroine Pearl Wallace is an ace pilot and explorer. Her world turns upside down when she learns her father has committed suicide, bequeathing her the mysterious Artemis Island that seems filled with perilous secrets. Supported by Iris Hillman, her best friend who has a sarcastic streak a mile long, Pearl sets out to investigate her father's untimely demise and the possible reason behind it.

Price: Free, with in-app purchases