A chat with team Sacred Games, led by Nawazuddin Siddiqui
Amruta Subhash who debuts this season as the no-nonsense KDY and was last seen as Ranveer Singh's mother in Gully Boy, also joins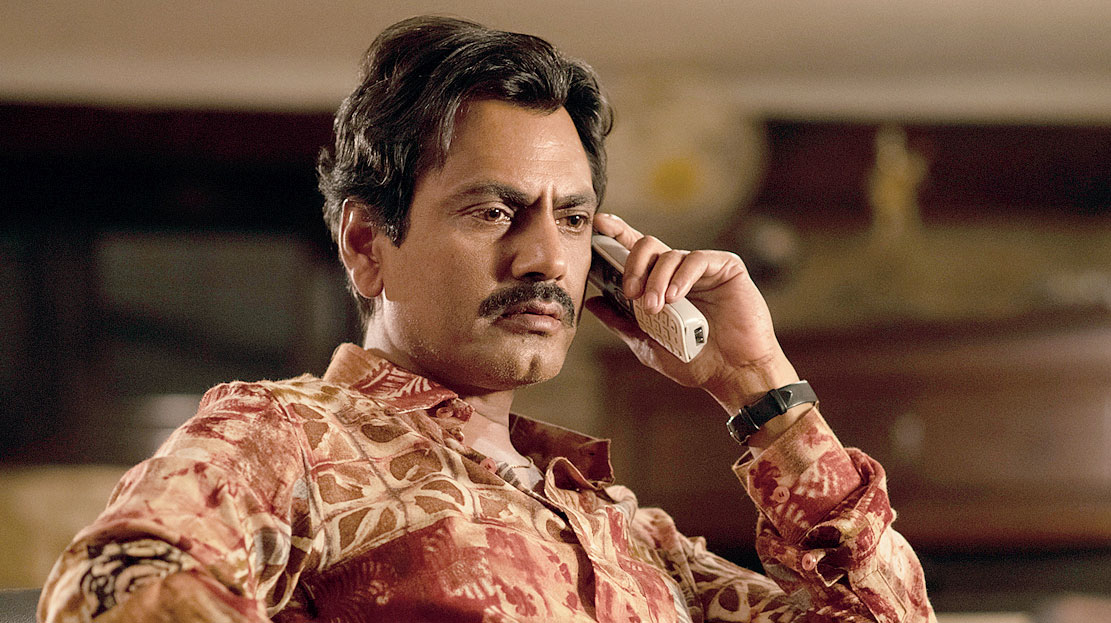 ---
---
The much-awaited Season 2 of Sacred Games streams on Netflix today. Ahead of the premiere, t2 was at Taj Lands End in Mumbai for a chat with Nawazuddin Siddiqui who brings to life the central character of gangster Ganesh Gaitonde. Accompanying Nawaz for the chat was Amruta Subhash who debuts this season as the no-nonsense KDY and was last seen as Ranveer Singh's mother in Gully Boy.
Nawaz, the challenge for an actor is to always play something new. Where then does the challenge lie when you play the same character across different seasons of a show?
Nawazuddin Siddiqui: I think the challenge is to be a lot more careful. When you play such an intense character across an entire season, by the time you come to Season 2, you are so familiar and so comfortable with the character that there's always the danger that the portrayal may become over the top. Mindset ka continuity rakhna bahut zyada important hai. Bhalei hum paanch chhay mahine ke baad shoot kar rahein thhe, lekin essentially kahaani toh ek hi hai. (It is important to maintain continuity. We may be shooting after 5-6 months but essentially the story is the same). Situations may change, the plot points may change, but the character remains the same.
The second season has a lot more layers and I feel the emotions are more internalised, and I am not only talking about my character. Some amazing new characters have been introduced in Season 2, all of whom are instrumental in propelling the show's high-voltage drama… something that was already present in the first season but goes to a whole new level in Season 2.
Amruta, KDY is probably the most badass character one would have seen in a desi show in recent times. She has a chameleon-like quality that is intriguing…
Amruta Subhash: I had watched the first season and loved it! I'm always in love with good content, lekin good content kum milta hai karne ke liye… toh jab woh milta hai main us par jhapat padti hoon. Lover jaise peechhey pad jaati hoon good content ke! (Laughs) (Good content is difficult to come across but when I get it, I chase it like a lover.)
I think after the advent of streaming platforms like Netflix, the scope for female characters and women-driven shows has really gone up. For example, KDY is a male in the book (Vikram Chandra's 2006 novel Sacred Games), but here it's been changed into a woman. I was so happy that I was offered such a powerful character that is so unconventional. As Nawaz says, she is someone who has both brains and guts. She doesn't play by any rules, but then she has her own rules. Usme ek tashan hai (She has attitude) that you won't find easily in others.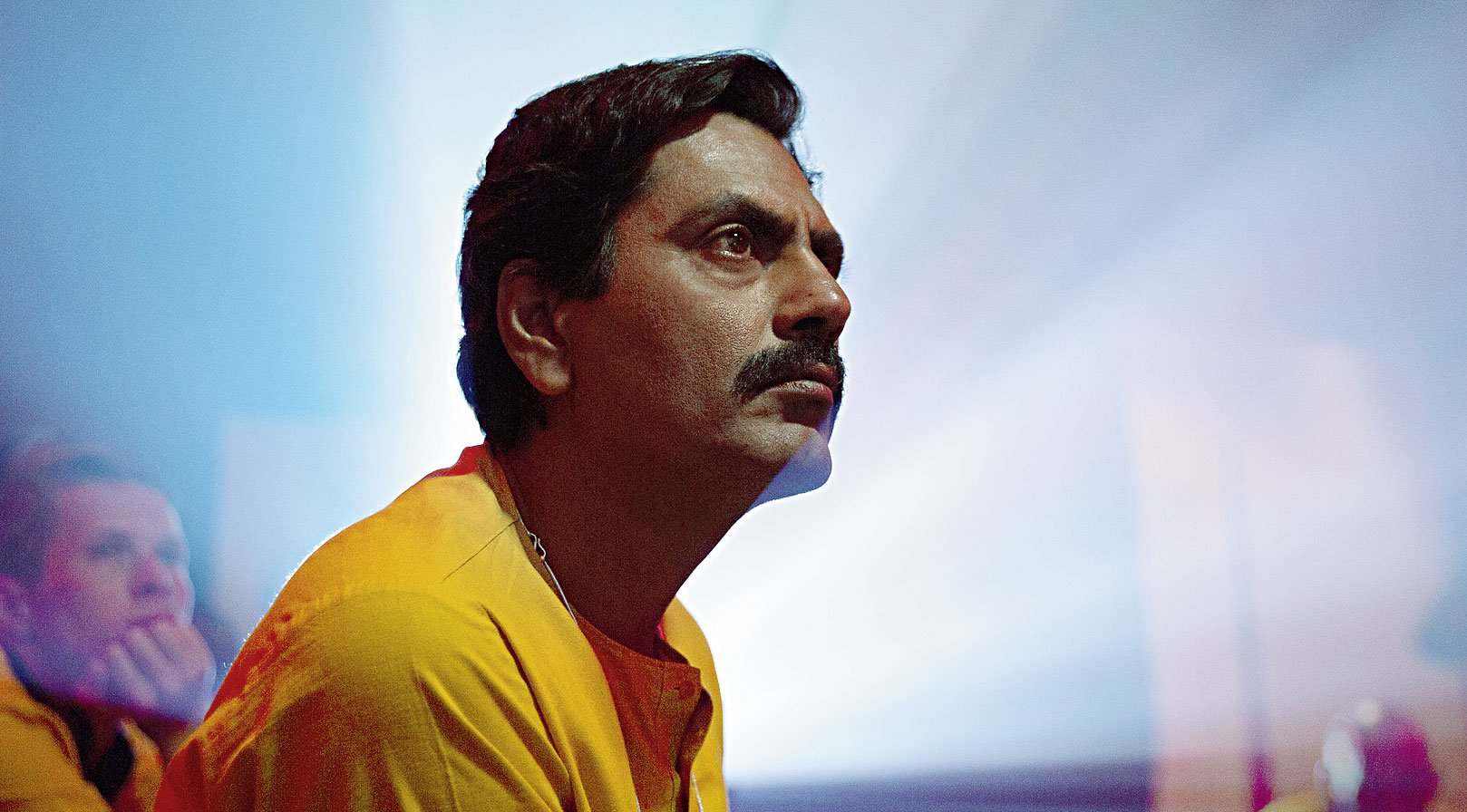 Just before I was offered this role, I was in this kind of space ki mujhe kuch alag karna hai. (I wanted to do something different). With that mindset, I suddenly got up one day and went and cut my hair short. I felt that if I change my look, the kind of roles that come my way will also change. Two days later, I got a text from Nawaz inviting me for the premiere of his film Manto. Vikramaditya Motwane (the showrunner of Sacred Games) was there, too, and he took one look at me and said, 'You look different! Why don't you audition for this role in Sacred Games?' I did the audition and the first thing Anurag (Kashyap, the co-director of the series) said, 'I think we've found our KDY'.
Amruta, you and Nawaz played siblings in Raman Raghav 2.0 that was also directed by Anurag Kashyap. How did the energy and synergy between the three of you differ in Sacred Games as compared to that film?
Amruta: It's not that Nawaz, Anurag and I are constantly in touch… we hardly even text each other. But when we meet, we simply pick up from where we left off… it's that simple and that's easy between the three of us. I am very lucky to have both of them in my life… the chemistry that we share is very organic. Anurag always pushes an actor totally out of his or her comfort zone, but the beauty of him as a director is that he never leaves you alone there… he will also make that journey with you. Dhakelega lekin haath bhi badhayega. (He will push you but also give you a helping hand). And that gives the actor a lot of confidence.
What's the best thing about Nawaz as a co-actor?
Amruta: His truth… woh kabhi kuch false nahin kar sakta hai. (He can never do anything false). Even if you wake him up from sleep suddenly, uska jo pehla sur niklega woh sachcha hi hoga. (His first words will be true). He might give the 50th take, but every take will be truthful, even if he does all the takes differently. His relationship with the truth is fascinating. I really respect him a lot for that.
Nawaz: Whenever Amruta and I did a scene together in Sacred Games — and we have quite a few scenes together — I always felt she was KDY and not Amruta. When she played my sister in Raman Raghav, tab laga ki behen hi hai (It felt like she is my sister). There's such a huge comfort with her on screen that the two of us can pull off even the most difficult scenes easily. We have huge faith on each other… ki kar lenge hum dono mil ke jaisa bhi scene ho. (Together we will manage any scene). We sometimes have no idea where a scene will land up. That happened in Raman Raghav where we didn't even rehearse a big scene and it became one of the best moments in the film. Main aur Amruta ek sikke ke do pehlu hai. Mujhe hamesha lagta hai ki yeh mujhe sambhal legi. (Amruta and I are two sides of the same coin. I always feel that Amruta will take care of me)
Nawaz, you've played some very powerful characters through the years. Where would you place Ganesh Gaitonde in that list?
Nawaz: Every character I have played has had some kind of impact on me. If every character has given me something, it's also taken something from me. That's a process that keeps happening. Manto had a huge impact on me. With Gaitonde, there's been a vacuum every time I have stopped playing him. It's very tough for me to shake off Gaitonde and come back to normal life… interact with people on a daily basis, bring out normal emotions…. Gaitonde has been a life-changing character for me.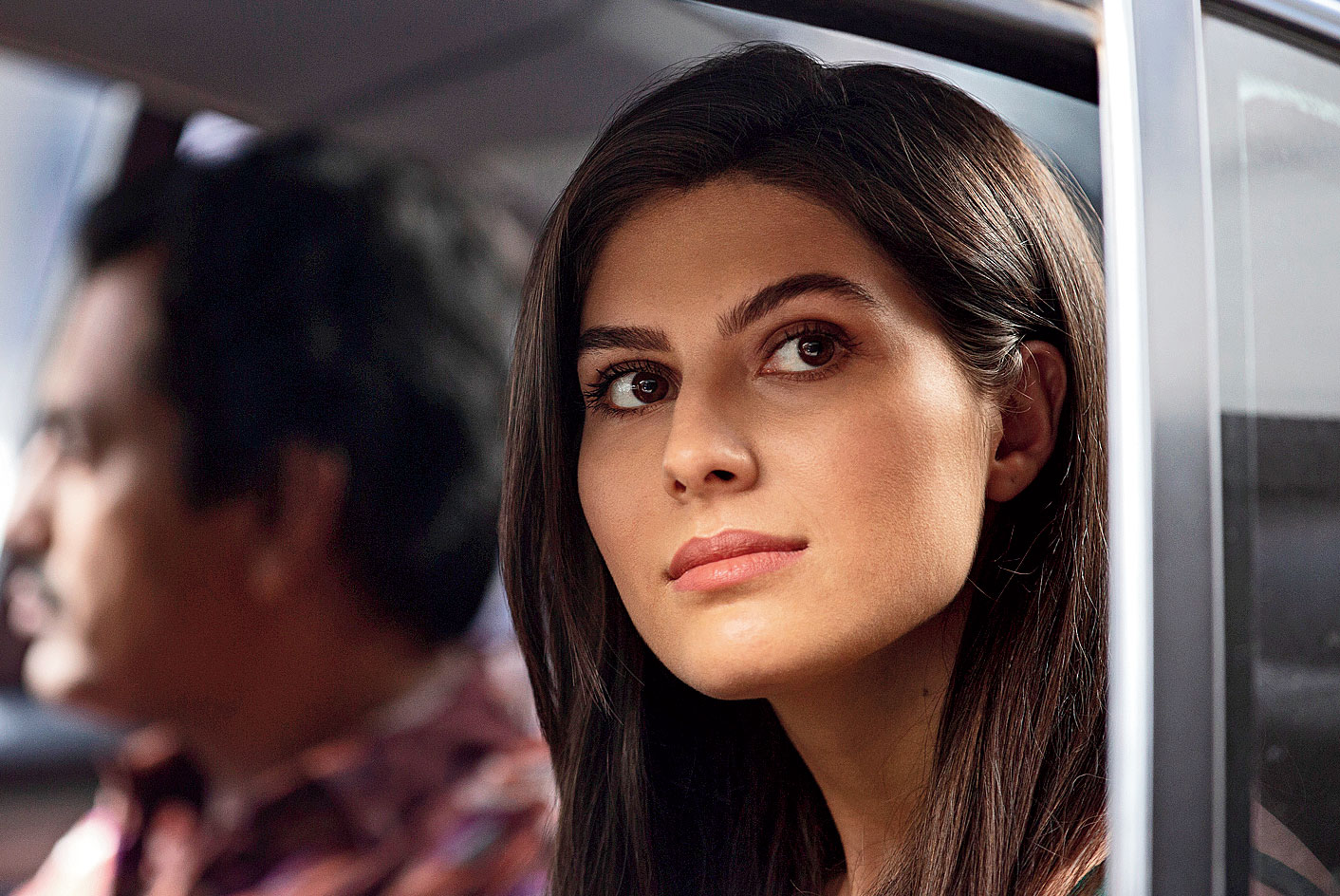 The characters of Zoya — played by Elnaaz Norouzi — and Jojo — played by Surveen Chawla — come into their own with expanding and impactful character arcs in Season 2.
A chat with Elnaaz and Surveen.
The two of you had a presence in Season 1, but in Season 2, your characters become an integral part of the show and drive much of the drama…
Surveen Chawla: When I signed on in Season 1, I just had that one shot in the beginning… where I get shot! (Laughs) So the beginning of the season was the end of Jojo.
I didn't have a script and had to work backwards to perform my end first. Jojo wasn't written extensively and when it was written for this season, what I read pleasantly surprised me. Doing that last scene then, I didn't expect Jojo to turn out the way she did in Season 2. The way Jojo has been written has given me something very challenging. It's been an honour to play this character, of course with the help of Mr (Anurag) Kashyap who loves to design brilliant, strong, powerful female characters.
The whole journey backwards has been very exciting… to figure out her backstory, to get her to a point where she meets Gaitonde and then the culmination of their relationship together. And a lot of their interactions play out over the phone and that was a big challenge for me because I hate phone shots… you have nothing for an exchange of energy, you have no transaction… it's just you emoting with a piece of instrument.
I was pregnant through the shoot and that was challenging… it added to the confusion of the character. Jojo is a very confused character. She has wants but she's confused about them. She lives in denial about certain things in life, but is very clear about some other aspects. She's vulnerable and also outspoken. I let myself be in this confused headspace because Jojo is like that. She's not one colour… she's a different colour at different points of time. She's real, she's angry and yet she breaks down.
Elnaaz Nourozi: The best thing about this role is that I get to play two different people in one person. On one hand, she's this young and vulnerable girl and on the other, a powerful and manipulative woman. In Season 1, we had more of Zoya... in Season 2, there will be more of Jameela. It was great for me to work through Jameela all the way to becoming Zoya. At the end of the day, I was the same person and the challenge was how to make Jameela different. I toyed with changing my voice, my look…. I consider myself lucky to be able to play a role and not just look good in what is my first-ever acting job.
The makers kept asking me if I was sure I wanted to do it since it wasn't a conventional launch… I wouldn't look good for the most part, I would have messed-up hair and a big nose. I was like, 'Please sign me right now! This is exactly what I want to do'.
Surveen: I would place Jojo as one of the two best characters I've played so far… the other being Bijli from Parched.
Surveen, how tough was it to play such a crazed yet vulnerable character, given you were pregnant at that time?
Surveen: It was tough in the sense that I didn't want to be there. But the fact that I was pregnant helped me to be that way. It was ironical, but strangely, it helped. But at that time, it was difficult. At a time when you are so careful about having a baby inside you and wanting to give it the best environment and using the right words and right energies, I was using the choicest of cuss words (laughs). It was a conundrum, if I may say so. But in hindsight, I can turn around and say, 'Oh, it helped'.
What do you think makes Sacred Games so popular?
Elnaaz: I think the fact that it's one of its kind in India… it came as a huge surprise.
Surveen: I think what hooked people was that they had never expected such a show to come out of India on a par with global content. People embraced the show like they accepted a Narcos or a Stranger Things or a Crown. We are among those biggies now (smiles). I am sure that the love for Season 1 will translate into most people binge-watching Season 2. That happened for Season 1 as well, in anticipation. This time there's more of that. It's exciting times for all of us on the show, whether it's the writing team, the direction team, the actors…. We hope we've done justice.
Apart from your own, which characters from the show do you love?
Surveen: Katekar (played by Jitendra Joshi) is such a wonderful character. Gaitonde's character is definitely a blast… I can't imagine anyone else but Nawaz doing it. But Katekar's character stood out for me in Season 1.
Elnaaz: One of my favourite characters is Bunty (played by Jatin Sarna). I would love to play a person like that… blunt, crazy… kickass!