A chat with conservationist Ivan Carter
His new show, Carter's W.A.R., takes the viewers inside the real Africa to the front lines of the wars being waged on its wildlife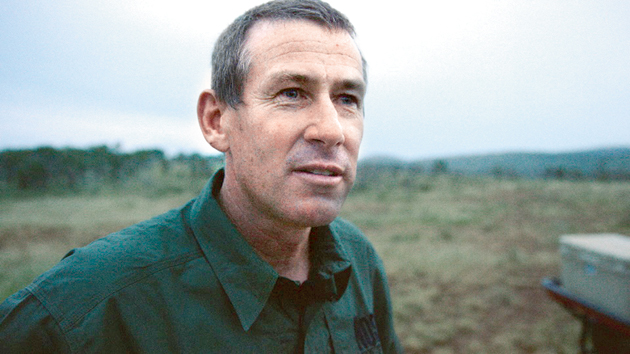 ---
---
He is a son of Africa's soil and lived there all his life. "But I still didn't realise just how big some of the illegal wildlife trade was and how terrible the impact has been on wild ecosystems. We were shocked by the realities of what we discovered," admits wildlife investigator, hunting guide and conservationist Ivan Carter. His new show, Carter's W.A.R., takes the viewers inside the real Africa to the front lines of the wars being waged on its wildlife. From heavily armed poachers butchering elephants for their tusks to the slaughter of rhinos for their horns, Carter focuses on the threats that the wildlife of Africa faces and tries to seek solutions. Carter's W.A.R. premiered in India on June 15 (at 10pm every Monday and Tuesday on Discovery and Discovery HD; viewers can also stream the show on the Discovery Plus app). Carter, a Zimbabwe national, connects with The Telegraph over email.
You call yourself a hunter, a conservationist and a wildlife investigator. Which are you first?
I am a conservationist first — everything I do and engage in, I want to make sure leads to good sustainable conservation.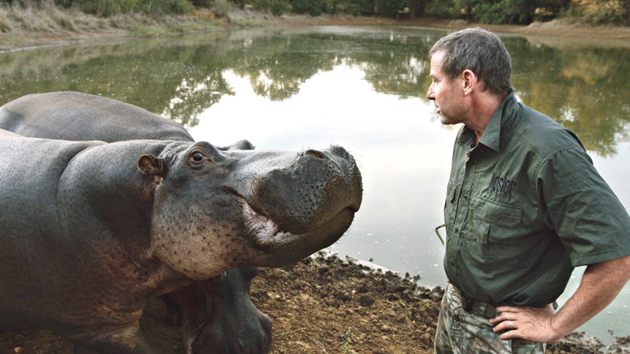 You grew up in the bushes. How was your childhood? How did you get addicted to the animals in the wild?
For as long as I can remember, I have been fascinated by wildlife and wild places. As a child, I was fortunate to grow up on a farm in Zimbabwe where we also had lots of opportunities to get to wildlife areas. My parents always encouraged us to be outdoors to learn about and understand the bush and that led to a very deep passion in me that exists to this day.
You were the youngest to get a professional guide licence in Zimbabwe. Do you still hold the record?
I was 19 and yes, this record still stands.
You are an instructor for the combat hunter course for the American army and went to Iraq during the US invasion. What kind of tracking skills do soldiers on the front line need? How is it similar to or different from tracking wild animals?
Tracking is all about being observant — not just looking at footprints but also looking at signs, looking at how birds and animals are behaving, looking at the attitudes of people and any other signs of the passing of an animal. Soldiers in a combat scenario are in a similar situation — if they can recognise the small signs then it makes them better at their work.
Tell us about the show Carter's W.A.R. What is its basic premise? Where all did you shoot, when and for how long?
The idea was to show the areas of human wildlife conflict, to show the world the thin line where humans and wildlife meet, which is indeed a line that is full of conflict. We decided that each episode should cover two distinct viewpoints, one being the viewpoint of the wildlife and the conservationist but the other one should show the local community and what they were dealing with on a daily basis. The show has been something I have wanted to do for many years and as it became a reality, we started exploring species and landscapes and conservation stories that were worthy of being told. We soon found that these stories were always driven by amazingly passionate individuals and this added a great element to the drama of each episode when you saw that people were dedicating their lives to this.
Each episode was entirely different — the crocodile episode took the longest time and we were in the field for six weeks filming. Others were not as long and on an average, each episode took us about three weeks in the field. We visited many different countries — Zimbabwe, Congo, Mozambique, South Africa, Namibia and Kenya were just a few of the destinations and remote locations where we filmed.
Of the big five in the bushes, what drew you to elephant and rhino?
The main thought was that rhino horn and elephant ivory are such valuable commodities in an illegal trade and so the stories around these species were numerous and needed telling. Yes, we had some very memorable experiences. Several times rhino chased us up the trees and we had many close encounters with elephants as you will see in the series.
In India, lockdown has increased poaching. A one-horned rhino got killed in early May in Kaziranga National Park. What is the effect of lockdown on African wildlife and the safari business?
The safari business is 100 per cent supported by tourism, both international and local and this has come to a complete stop. So, all over Africa we have seen a spike in poaching because the money from tourism is not flowing to the front line like it needs to.
You have co-hosted a show called As Close As You Dare. What safeguards do you take while going close to animals in the wild? Have you ever felt threatened enough to regret the risk?
This was a very fun series to film. I have spent my life around animals and so, no, we were never threatened to the point of being fearful. Wild animals will always indicate how they feel and I watch and read those indications carefully.
What does it take to be a good forest guide?
This is simple — it's the passion and understanding of nature and wildlife and the ability to communicate this well and entertain tourists with this knowledge.
Have you ever come to India? Are you into cricket?
I haven't been to India but I would love to come one day. Tigers and your forests are high on my list of things I want to see and experience. While I am not personally into cricket very much, my close friend Guy Whittal, who played for Zimbabwe, is a great conservationist and someone I know well.
There is outrage in India about a pregnant elephant dying after consuming a pineapple stuffed with crackers, presumably left by farmers to protect crop from wild boars. Have you heard of the case? What can be done to reduce such cruelty to animals in man-animal conflicts?
This is always complicated. If I am a pineapple farmer, I would be pleased because my crop would be protected. In Carter's W.A.R., we seek to understand these conflicts. I think step one in stopping these acts of cruelty is to understand the whole situation first and then include local farmers and tribespeople in the conversations about conservation.
Your tips for our photographer readers to go on the next forest safari.
Enjoy every moment, look for your images not just to capture a moment in an animal's life but a whole scene. Look at your background and your lighting so that when you look at that photo in the future, it captures the feeling of the whole scene, not just the face of the animal.