A candid chat with the irrepressible Billy Porter
'When I was a teenager, my biggest dream was to be the male Whitney Houston!'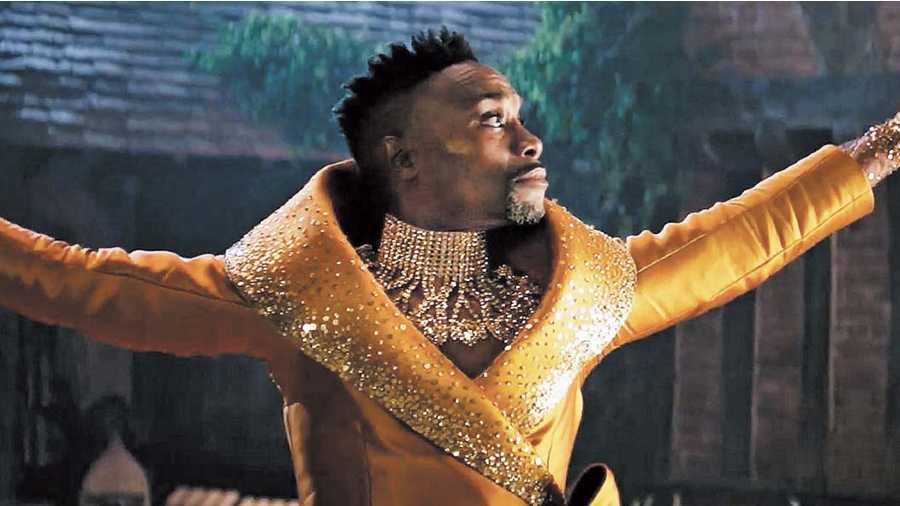 ---
Published 01.09.21, 03:56 AM
|
---
Kay Cannon's modern, inclusive and diversity-driven version of Cinderella has the no-holds-barred Billy Porter fully embracing the part of a genderless fairy godparent — aptly named Fab G — to the eponymous heroine, brought to life by Camila Cabello, in what is the pop star's acting debut. This musical take on the classic fairy tale has Cinderella as an ambitious young woman whose dreams are bigger than the world will allow. The film, premiering on Amazon Prime Video this Friday, boasts a stellar cast comprising Idina Menzel, Minnie Driver, James Corden and Pierce Brosnan.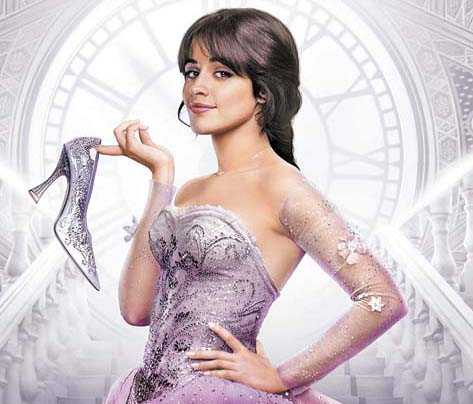 Over a late evening video call this week, The Telegraph caught up with Porter — famous as much for his out-of-the-box fashion appearances as he is for his Tony-winning role as Lola in the hit musical Kinky Boots and his Emmy-winning character Pray Tell in the pioneering series Pose — for a chat on what it means to be part of the film, and more.
Billy, big, big fan! Just love you for your flamboyance and more importantly, for being you. A character played by Billy Porter couldn't be called anything but Fab G! What was your first reaction when you were offered this part? Did you jump at it immediately?
Yes! Yes! Yes! I jumped at it immediately. When I was a teenager, my biggest dream was to be the male Whitney Houston! When I was offered this role, I swear to you I ran around and screamed like a teenager, 'I got the Whitney Houston part! I got the Whitney Houston part!' (Laughs out loud) Such a dream come true!
Was the experience of being Fab G everything that you expected it to be or was it even more than that?
It was even more, and it continues to be even more. The closer we are to the actual rollout (of the film) it gets all the more exciting. The last couple of days that we have been doing press and talking to people, the significance of being in this classic fairy tale... doing this reimagining for this time... being us and me embodying the iconic archetype of the fairy godmother across the board, is life altering. My hope is that it will crack open a different conversation and change some things for the generations to come.
Are you a purist in any way? Or are you all for reworking and retelling stories for contemporary sensibilities?
As a Black queer man in this world, I don't have the luxury of being a purist anywhere and in any way. To be a purist means I am not in it. That's because historically, 'purist' means White. If I was a purist, I wouldn't be here. For me, everything needs to be reworked, we need to find a way to embrace everything and everybody and be as inclusive and as diverse as possible.
What were the challenging bits of being Fab G and doing what made it the most fun for you?
The most challenging part for me was standing on the gravel on set in my custom-made Jimmy Choo Butterfly stiletto heels. That was the hardest part for me because I would just sink into the ground! (Laughs) Everything else was divine. The part felt like it fit like a glove... it's life imitating art and art imitating life. This role is everything that I represent as Billy, as a human on this planet. There are a lot of things I could bring to the character of this fabulous fairy godparent. The process was amazing!
A lot of our fairy tales, on hindsight, come off as problematic in terms of their depiction of gender and identity. What do you think is problematic with the classic Cinderella story?
You know, they are all problematic. As a result, I don't spend a lot of time talking about fairy tales. When Kay Cannon, our writer and director, brought this reworked piece to me, I knew instantly — when I opened up the script and was two pages in — that this would be a revolutionary version of this classic. And I knew immediately that I wanted to be a part of it.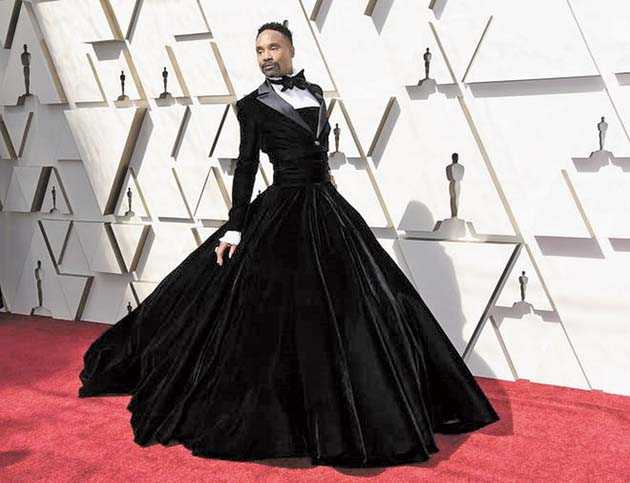 You just said that you hope this film will crack open conversations. What do you want those conversations to focus on?
Conversations about feminism, about female empowerment, about women being able to do and achieve whatever they want to, without a man. I think that's a very important message. I also think the message of diversity and inclusion is important, and we have that in the film, as well as the gender non-binary/ queer person conversation. We need to talk about the queerness, the two-spirit, the masculine and the feminine existing in the same being that the fairy godparent represents in this film.
This is an infrastructure that was stolen from the indigenous cultures and replaced by the religion of the colonisers in history. Let's be clear about that. It's a colonisers' construct. We have always, in our indigenous cultures, had two-spirit energy. You are the first person to ever ask me something about this, and I thank you for this.
Apart from Cinderella, even otherwise, we are now seeing Hollywood making the effort to become more inclusive and diversity-driven in its content. Would you agree or do you think it's just baby steps?
Both. There is a long way to go, but I will say that we have to acknowledge the strides — particularly in the film and television community — that we have made. I came into this business in the '80s and I was actually an 'impossibility' then. Who I am right now, how you know me and receive me as an artiste and as a queer Black man in this business was not possible at that time. Me playing Pray Tell in Pose wouldn't have been possible a few decades ago. I am living impossible dreams right now. I am living them every day, in the moment. So I want to make sure that is acknowledged.
Billy Porter represents so many things to so many people. How would you like to be remembered as?
That's a really interesting question. Today, I would say that I just want to be remembered as a man who stood for something, someone who was unafraid to stand for something that mattered, something that moved the consciousness of humanity forward. I would most like to be remembered for that.