8 new Bengali web series from ZEE5 and Hoichoi in 2023
Shubhashree Ganguly, Raima Sen, Ankush Hazra, Parambrata Chattopadhyay, Ishaa Saha and Saswata Chatterjee will headline these shows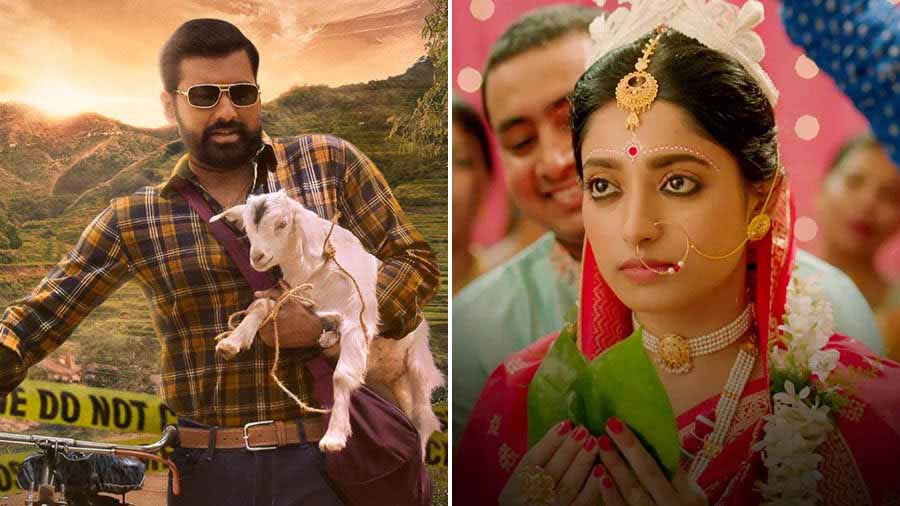 Ankush Hazra in Shikarpur; Ishaa Saha in Indu
ZEE5, Hoichoi
---
Calcutta
|
Published 06.01.23, 12:54 PM
|
---
Two Feluda spin-offs and a new detective on the block make up a part of the web series platter for 2023 from ZEE5 and Hoichoi. Among Tollywood actors making their OTT debuts are Ankush Hazra and Subhashree Ganguly. Here are eight shows you can binge-watch this year.  
Shikarpur (ZEE5)
After Feluda and Byomkesh, here comes another Bengali detective — Keshto. That's how Keshto introduces himself in the trailer of the Nirjhar Mitra-directed Shikarpur, which marks the web series debut of Tollywood actor Ankush Hazra.
Set in north Bengal, the town of Shikarpur is rocked by a series of murders, which gives local resident Keshto a chance to prove his mettle under the guidance of his sleuthing mentor Dindayal Biswas (played by Kaushik Ganguly, who's also the show's creative presenter). Keshto is in love with Chumki (Sandipta Sen) who is seen helping him crack the case. Shikarpur streams on ZEE5 from January 6.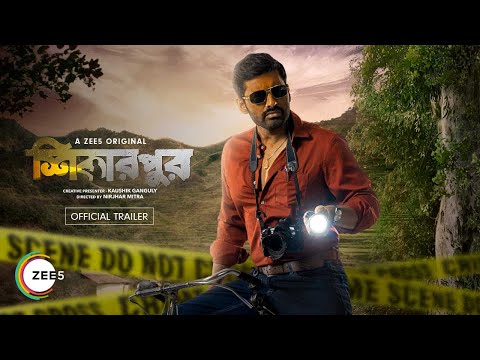 Feludar Goyendagiri 2 (Hoichoi)
Srijit Mukherji's Feludar Goyendagiri has been renewed for a second season, and this time Bengal's much-loved sleuth will fly to Kashmir to solve a mystery. After adapting Satyajit Ray's Feluda story Darjeeling Jawmjawmat for Season 1, Srijit has picked Bhuswargo Bhoyonkawr for the second installment. Tota Roy Choudhury, Kalpan Mitra and Anirban Chakrabarty will reprise their roles as Feluda, Topshe and Jatayu, respectively. Shooting will begin in January in Srinagar and other locations in and around Kashmir.
Gangtoke Gondogol (ZEE5)
Byomkesh Hatyamancha director Arindam Sil is set to make his first Feluda web series. The Khela Jawkhon director has picked the Satyajit Ray story Gangtoke Gondogol and cast Parambrata Chattopadhyay as Feluda. Parambrata had earlier played the sleuth in another web series, Feluda (2017), which he had directed.
Rwitobroto Mukherjee has been cast as Topshe. Ritwick Chakraborty will be Sashadhar Bose and Rudranil Ghosh will play Nishikanta Roy, the two key characters in this mystery. Gangtoke Gandogol does not feature Lalmohan Ganguly aka Jatayu — Feluda and Topshe's long-time collaborator whom they met later, during the events in Sonar Kella.
Indubala Bhater Hotel (Hoichoi)
Tollywood actress Subhashree Ganguly is set to make her OTT debut with Debaloy Bhattacharya's slice-of-life web series Indubala Bhater Hotel. The Parineeta actress will play Indubala in the series based on a novel of the same name by Kallol Lahiri, who has also written the script. Indubala is a young woman from erstwhile East Bengal who settles in Kolkata after marriage. She begins a new life as an entrepreneur after losing her husband at an early age.
Indu 2 (Hoichoi)
Ever since Sayantan Ghosal's Indu dropped on Hoichoi in 2021, we have waited for the second season of the mystery thriller. Ishaa Saha plays Indu, who gets married after a lot of challenges, but the family she moves into is hiding a lot of secrets. Indu takes it upon herself to look for the skeletons in the cupboard. The first season ended with a cliffhanger. Who tried to poison Indu with a dhutro leaf? Who is the mysterious shadow that appears outside her window? What happened to Indu's sister-in-law Laboni (played by Manali Dey)? Season 2 of Indu starts streaming from January 20 with a trail of unanswered questions.
Abar Proloy (ZEE5)
Following in the footsteps of his colleagues, director Raj Chakrabarty is making his OTT debut with Abar Proloy, a spin-off of his 2013 film Proloy starring Parambrata Chattopadhyay. Among the film's cast, those returning to the web series are Saswata Chatterjee (who had played a quirky police inspector) and Paran Bandyopadhyay. The ensemble cast of Abar Proloy comprises Ritwick Chakraborty, June Maliah, Koushani Mukherjee, Saayoni Ghosh, Gaurav Chakrabarty, Debashish Mondal and Sohini Sengupta.
Roktokorobi (ZEE5)
Raima Sen will pair up with Tansener Tanpura actor Vikram Chatterjee for the first time for Sayantan Ghosal's web series Roktokorobi. The story revolves around secrets buried deep within the Mukherjee family. The teaser shows Raima — in a throwback to her Hello! look — playing charades with a group of elderly family members. Her husband (Vikram) is trying to guess the name of a film. The scene cuts to a shot of Vikram with a head injury. Created by Sahana Dutta, the Roktokorobi cast includes Abhijit Guha, Shantilal Mukherjee, Laboni Sarkar, Kinjal Nanda, Angana Roy, Haridash Chatterjee, Rooqma Ray and Tulika Basu.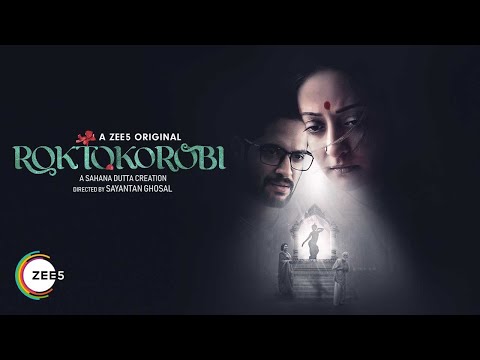 Montu Pilot 3 (Hoichoi)
In Debaloy Bhattacharya's Montu Pilot, Sourav Das plays Montu, who had dreams of being a pilot but ends up as a pimp. Montu's mother tries to keep him away from the brothels of Neelkuthi but life takes a turn after she is killed. Montu has no understanding of love until he meets Bhromor (Solanki Roy), who was sold off into prostitution by her father. Season 1 ended with Neelkuthi separating Bhromor from Montu. In the second season, an enraged Montu plots revenge on Neelkuthi by bringing in a new girl, Bonhi (Rafiath Rashid Mithila), as a pawn. As a relationship starts blooming between Montu and Bhromor, there's another murder in Neelkuthi. Season 3 will hopefully hold some answers.