5 combat sports movies to watch before Vijay Deverakonda-Mike Tyson's Liger hits theatres
From professional MMA in the US to boxing rivalry between fictional clans in Tamil Nadu, these films explore different forms of combat sports around the world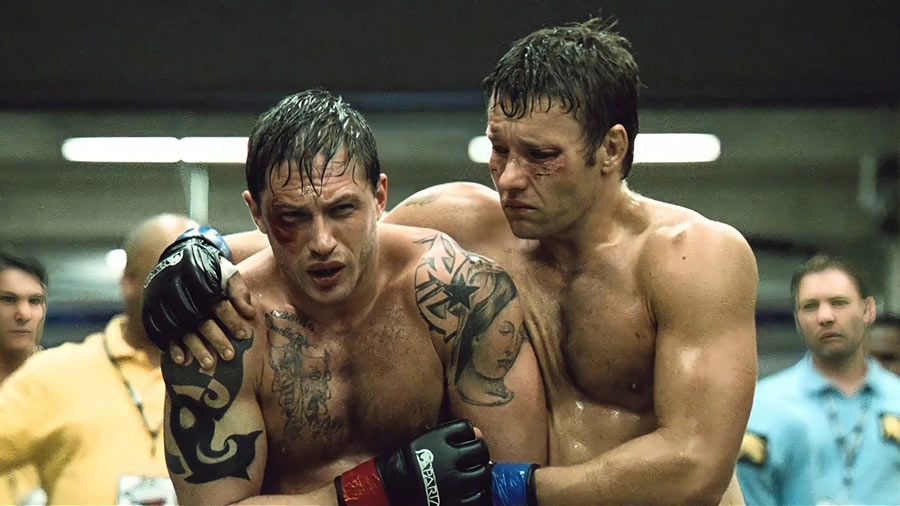 (L-R) Tom Hardy and Joel Edgerton in a still from Warrior.
Twitter
---
Calcutta
|
Published 12.08.22, 05:26 PM
|
---
Liger, starring Vijay Deverakonda, Ananya Panday and legendary boxer Mike Tyson in a cameo, explores the tried-and-tested sports action genre, which has given several blockbusters and Oscar-winning films like Silvester Stallone's Rocky and Robert De Niro's Raging Bull to fans of combat sports. 
Deverakonda plays a Mixed Martial Arts (MMA) fighter in Liger, which marks his debut in Hindi films. The Karan Johar-backed film follows the journey of a street fighter as he makes it to the top of professional MMA against all odds. 
As we gear up for the theatrical release of the much-anticipated action-packed film, here's a look at five combat sports movies you can watch online before Liger hits the theatres on August 25.
Sarpatta Parambarai (2021) - Boxing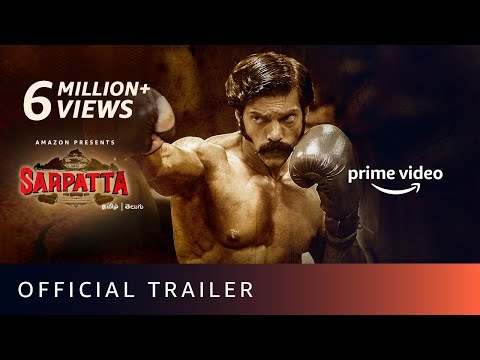 Pa Ranjith's 2021 Tamil-language sports drama focuses on boxing through the clan wars between Sarpatta and Idiyappan tribes around the Madras port area. Set in the 1970s, Sarpatta Parambarai is an underdog tale with a mix of local pride and socio-political commentary. Although boxing is the focal point of the film, and is given serious treatment, the match between the protagonist Kabilan and Dancing Rose is one of the highlights of the film. Sarpatta Parambarai also shows how boxing serves as a vehicle for marginalised clans to fight back in the community.
Watch it on: Amazon Prime Video
Warrior (2011) - MMA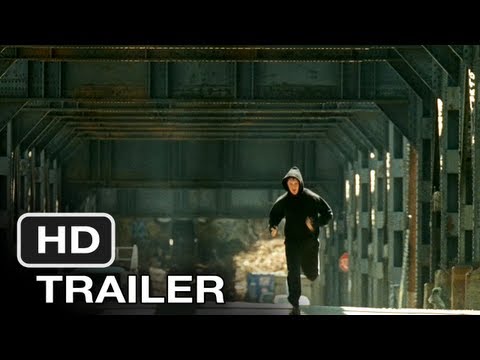 Gavin O'Connor's 2011 sports drama film is focused on the ruthless world of elite MMA tournaments. Hollywood stars Tom Hardy and Joel Edgerton play estranged brothers, who are both trained in MMA by their alcoholic father at a young age. Warrior depicts the fictionalised atmosphere of the Ultimate Fighting Championship (UFC) and successfully brings the mayhem inside the octagon to the screen. The film features real-life combat sports athletes like Kurt Angle, Nate Marquardt, Anthony Johnson, Yves Edwards and Dan Caldwell alongside actors. Although it centres around combat sports, at the heart of Warrior is a story of a dysfunctional family. In 2015, the film was remade in Hindi as Brothers, starring Akshay Kumar and Sidharth Malhotra.
Watch it on: Lionsgate Play
Never Back Down (2008) - MMA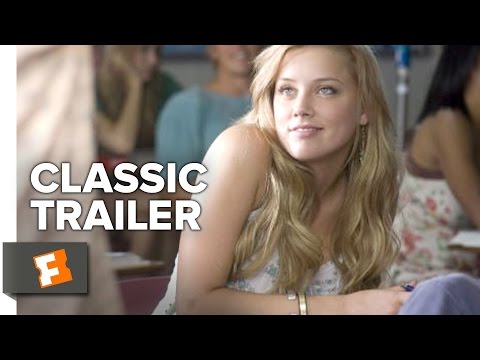 The dungeons of underground and illegal MMA is the area that Never Back Down focuses on. Directed by Jeff Wadlow, the 2008 film takes a look at the underground MMA scene in Florida, where illegal combat matches take place among youngsters. Never Back Down follows the formula of underdog narrative in sports films as it chronicles the journey of Jake (Sean Faris), an aspiring tennis player who moves to Florida after his father's death and learns MMA to salvage his reputation in school. Apart from Sean Faris, Never Back Down also stars Cam Gigandet, Amber Heard and Djimon Hounsou. The film was followed by Never Back Down 2: The Beatdown (2011), Never Back Down: No Surrender (2016), and Never Back Down: Revolt (2021).
Watch it on: Zee5
The Karate Kid (2010) - Kung fu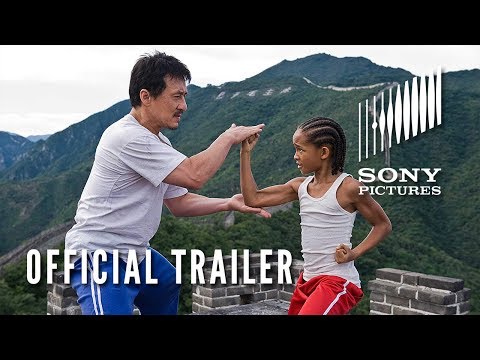 Harald Zwart's 2010 martial arts film starring Jackie Chan and Jaden Smith is an adaptation of the 1984 classic of the same name. The film revolves around Dre Parker (Smith), who moves to China with his mother from the US and gets bullied by his new schoolmates. One day while getting knocked down by his schoolmates, Mr Han (Chan), who does maintenance work, saves Dre and starts teaching him Kung fu for self-defence. Dre eventually becomes proficient in Kung fu and beats his bullies in a tournament. The Karate Kid also elaborates the philosophical aspect of the ancient Chinese martial art form.
Watch it on: Netflix
Ip Man (2008) - Wing Chun, a form of Kung fu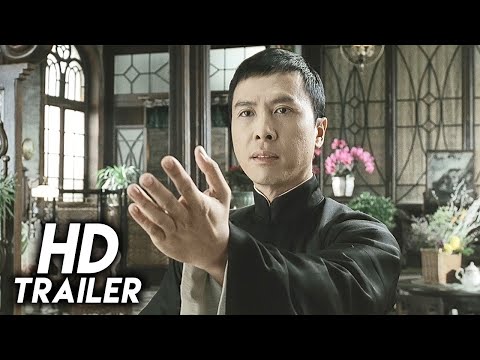 Famous Hong Kong actor-turned-director Wilson Yip's 2008 martial arts film Ip Man is based on the real-life grandmaster of a Southern Chinese Kung fu style called Wing Chun. Donnie Yen stars as Ip Man in the film which follows the fictional early years of the Kung fu master, set during the second Sino-Japanese War. The period film has a strong element of patriotism and depicts the advanced fighting style of Wing Chun, in which the fighter has to rely heavily on speed. Ip Man has several elaborate and intense fight sequences as it showcases the might of the legendary master. The film also highlights the ruthless Japanese invasion of China. This is the first of the Ip Man franchise and is followed by Ip Man 2 (2010), Ip Man 3 (2015), and Ip Man 4: The Finale (2019).
Watch it on: Amazon Prime Video