Beat the Bots
Recruiters use tracking systems to screen applications. The Telegraph tells you how to write a good resume for human and AI assessors alike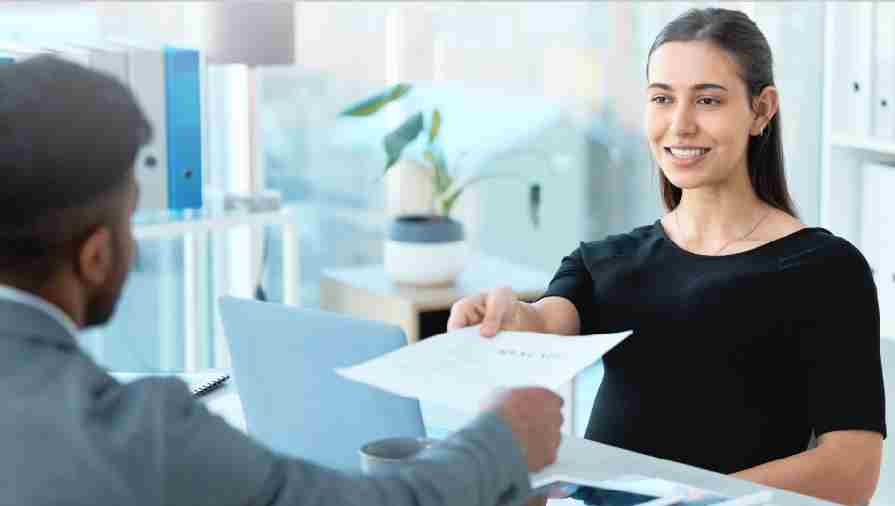 It's better to use simple MS Word or Google Docs, not some fancy online template for your CV.
Sourced by the correspondent
---
Published 10.05.22, 03:43 AM
|
---
The online experience has made it easier to look for jobs. Posting a job application is not a difficult task these days. Technology also helps recruiters reject applications with ease. For years, most big companies have been using software programs called application tracking systems (ATS) to sift through online applications to find out if the candidate is suitable for the job. The systems act as a filter, parsing every resume based on certain keywords and syntax. Only those considered most relevant by the resume robots are forwarded to a hiring manager or recruiter. Now, as artificial intelligence technology is getting embedded, such systems are getting smarter. But job seekers too are learning tricks and using new programes to hack or outsmart the tracking systems.
Shirin Nilizadeh is a computer scientist at the University of Texas at Arlington, US, who specialises in security informatics, or the way hackers break into computer systems. When she heard from a friend how dozens of her job applications got rejected by automatic software of recruiters, she decided to explore how these systems screen resumes.
She gathered hundreds of resumes of wannabe job hunters from job and business-oriented social networks such as LinkedIn, GitHub and personal websites and collected several job postings from Indeed, a worldwide employment website for job listings. Then she conducted an experiment to trick resume-sifting algorithms (set of rules for data processing).
She picked certain keywords from the job postings and embedded them into the text of resumes. When she ran the modified resumes through application tracking systems, she found their ranks significantly improved — 16 to 20 spots. This meant the resumes would get selected and go to a human recruiter, making it likely that the candidate would get an interview call. Her research — A Case Study on Recruitment Algorithm — purely an academic pursuit, was published in the journal American Association of Computational Linguistics. It also revealed the flaws in the system and tricks to get through the AI-based resume trackers.    
Some American companies, such as Jobscan, offer job seekers paid advice on how to optimise their resumes by adding appropriate keywords and writing applications that will boost their chances of selection, getting around AI-based gatekeepers. Such companies prod applicants to add certain keywords — influenced, launched, managed, negotiated — and avoid others — go-getter and team player — in the resume.  
If you can't access such paid services, here is some commonsensical advice. Rather than trying to trick the system with specific keywords, try the following.
Tailor Your Resume:
Never use a generic resume for all job applications. Look at the job posting and find out the skill-sets required. There is no harm in borrowing some terms from the job description in your experience or skills section. The bottom line: avoid using a static and one-size-fits-all resume for every application.
Keep It Simple:
Unless you are applying for the post of a professional designer, don't make your resume cute, clever or creative with a lot of embellishments. It's better to use simple MS Word or Google Docs, not some fancy online template. Tables and odd format laid on a PDF don't help most applicant tracking systems and they could be rejected outright. 
Make It Easy To Scan:
And finally, make your resume easy to read by robots or humans. Follow the basic guidelines, such as presenting the resume in a single column, start your work history with your most recent or current position and mention your name and contact information on top. Simply put, try to maximise understanding and minimise the mangle.
Words to exclude
Indeed, a US-based worldwide employment website for job listings, advises applicants to avoid certain words in their resumes to make their applications stand out
• Business lingo: Cliched business jargon can make your resume weak. Avoid terms such as bottom line, core competency, thought leadership, value addition
• Self-promotional phrases: Don't use phrases that are broad, but actually say nothing. Go-getter, go-to person, proactive, think out of the box, results-driven
• Obvious stuff: Avoid words that don't differentiate you from most other candidates. It is a given that you will be a hard worker, people-person, self-motivated and/or a team player.