The magic of poetry
Poetry festivals, where you read out original poems, have become very popular with the youth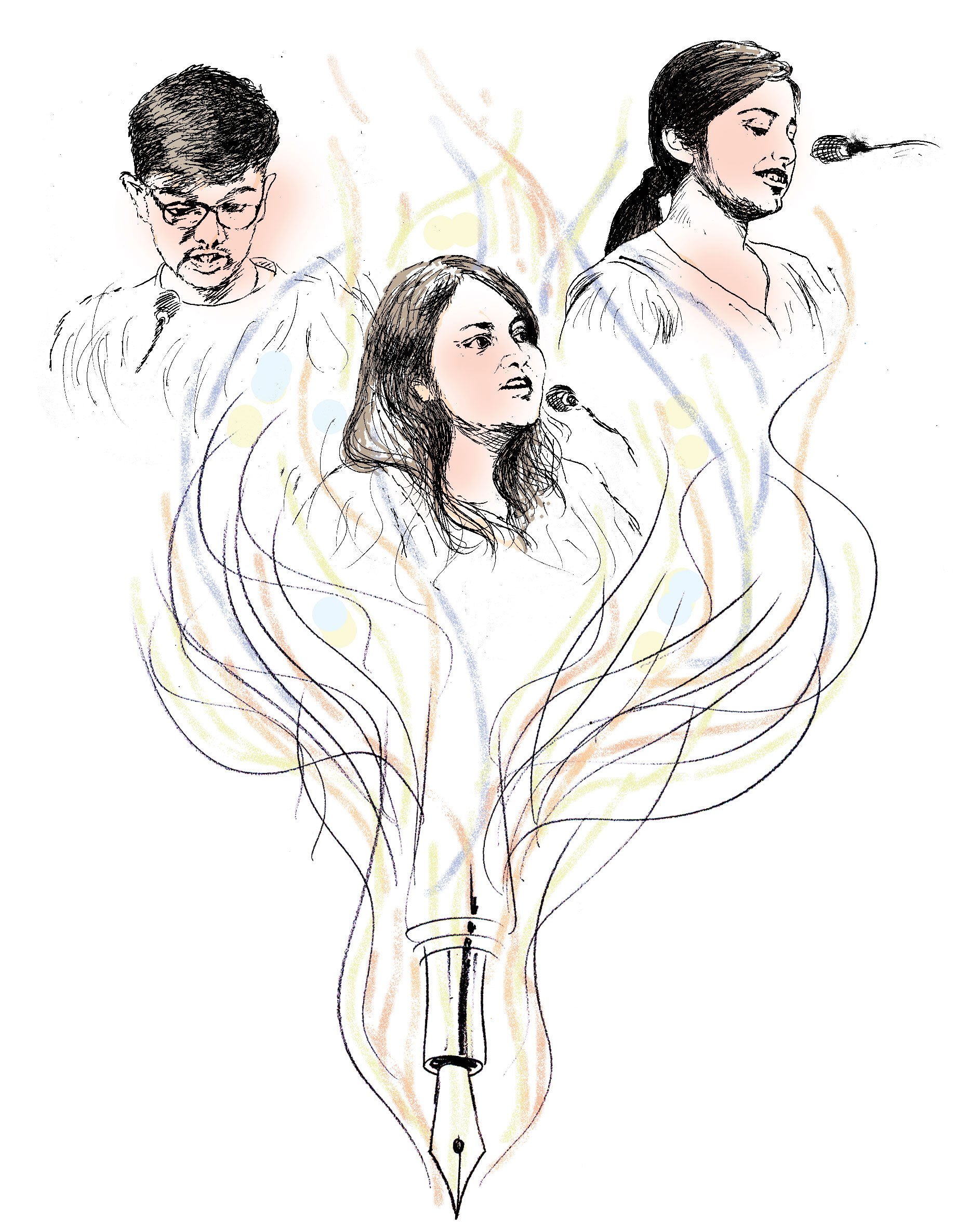 ---
---
Writing poetry has always been a part of our culture; what has changed is that it is no more a solitary activity but a group one. People are not satisfied by just writing poetry, they also want to recite it. And poetry festivals, slams and reading sessions give them just that chance.
"There are a lot of poetry festivals these days. Most college fests feature one," says academic and poet Nishi Pulugurtha, adding that a lot of these poetry-reading groups were organised by the young poets themselves. "The poetry scene is very vibrant now," she says.
A lot of these poets write because they want to be heard. "A number of young poets today are addressing issues of import," points out Pulugurtha. They are using poetry to talk about politics, feminism, racism, mental health and other topics close to their heart.
The language of poetry has changed too. "English used to be the language of examinations and classrooms when we were young," said Anjum Katyal, director of Apeejay Kolkata Literary Festival, at a recent poetry festival organised by New Alipore College in Calcutta. "Also, being the language of our colonisers, they [writings in English] had no emotional connection with people at the time of the freedom struggle," she added.
That is no more the case. The Queen's English has been spun in the threads of regional ideas and metaphors and made into Indian English. It has gladly adopted Indian words — phuchka, champak, chinar — reshaping the language. And now, more and more poets are incorporating the English language into regional styles of poetry, such as in ghazals and dohas.
Jaydeep Sarangi, principal of New Alipore College and the man behind the poetry festival, tells YOU, "Writing poetry in Indian English is a trend among the young these days. So festivals that feature such poets draw a huge crowd. In fact, we were pleasantly surprised by the number of people who wanted to attend our fest, we couldn't accommodate many of them."
A lot of school and college students have picked up poetry as their favoured way of putting their point across but what has Sarangi really impressed is that none of these young students write poetry that imitates the style of famous British or American poets. "Most of them are third or fourth generation English learners and are able to express themselves freely and creatively in the language," he says. "In fact, they have forged a powerful writing idiom in English." An idiom that is intrinsic to India and all their own.
Says Dr Reshma Ramesh,"We have to move away from the idea that English is a foreign language." Dr Ramesh is a Bangalore-based dentist who launched her new book of poetry, Half Moon, at the festival.
But poetry festivals should not only be about English poetry, feels Sarangi. "We plan to include other Indian languages too, in future. Inclusivity is very important, especially in these fractured times," he says.
In English or regional languages, poetry is here to stay.