Start something new
Instead of looking for a job, create jobs. This is the right time to become an entrepreneur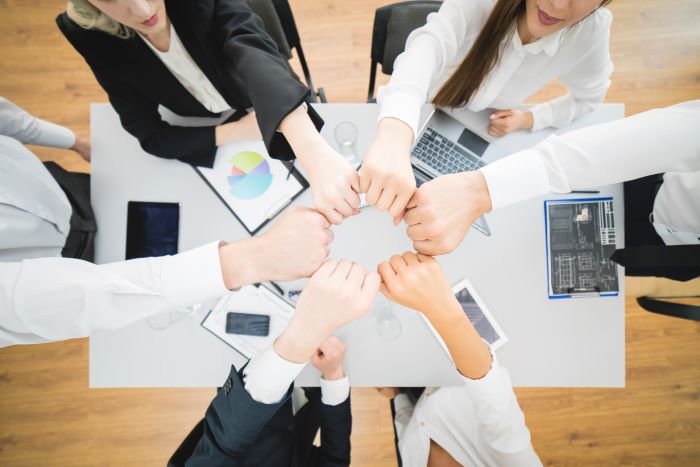 ---
Published 08.06.20, 04:57 PM
|
---
In terms of the economy, the popular narrative these days is of gloom. Many large companies are cancelling their offers to new hires scheduled to join in the last couple of months. Some companies have been affected by a disruption in demand, some by supply chain problems and some are expecting a long-term headwind. So, what should you do?
I would like to build a case for my young friends from eastern India to become entrepreneurs. The erstwhile Bengal Subah contributed a little more than 12 per cent of the world's GDP and nearly half of India's. In today's terms, it is three times Japan's contribution to the world economy. The region exported rice, potassium nitrate, textiles, steel and opium and imported gold and silver. Our shipbuilders perfected the flush deck design that was ahead of its time and was later copied by Europeans. We controlled the shipping routes to east Asia and West Asia, via Sri Lanka. We have been businessmen for millennia.
But then came loot, famine, the World Wars, and religious and political conflicts that ravaged the local economy. And the people in this region sought salvation in a salaried job. To win elections, governments created jobs where there were none. After liberalisation in the 90s, the private sector started creating jobs. But this job creation primarily benefited western and southern India.
Depending on jobs created by people of another country or state is not enough. Today's youth should take charge of job creation. There is a void and if not filled by someone in the region, it will be by a person from Indonesia, Vietnam or China.
What sort of business can an aspiring engineer or manager start? Here are some suggestions.
Substitute a supplier
India imports many products. Going forward, public sentiment will be more favourable to products made in India if they don't compromise on cost or quality. Our governments have also recognised that it is not healthy to be dependent on other countries for critical items.
A classic case in point is health supplies. While India is self-sufficient in pharma manufacturing, we are dependent on other countries for almost everything else, even a humble mask. One can research such products, understand the cost structure, analyse the demand-supply gap and import duties to identify a sweet spot.
One has to, however, remember that the more complicated and profitable a product is, the more complex execution and licencing may be. All things considered, this is the safest route to try your hand in business. And make your contribution to the self-reliance of the country.
Solve a problem
They say, "if there is a problem, there will be a solution" And we can safely say if the solution is right, there will be someone ready to pay for it. Modern problem-solving is largely an information technology business, coupled with imagination. While the brick-and-mortar part is important, it is toothless without technology. Zomato solved the problem of getting stuck in traffic while picking up a meal on a day you don't want to cook. Ola solved the problem of the cabbie of our beloved yellow cabs rejecting a fare because he doesn't like the destination.
So identify your problem. I don't know if anyone has made an attempt to solve the problem of parents not getting the support of children who stay abroad. Has anyone considered the problem of having to see a doctor for a minor cold when it's raining cats and dogs? We have all kinds of new hardware such as the Apple watch. Together with online payment and high speed mobile Internet, healthcare could be revolutionalised.
As could education. I can see a great opportunity in supplying Bengali content for primary school students. When bright kids send me immensely funny Tik Tok videos, I wish they would create such content for education.
This approach to a business is a little more complex. It is more glamourous but it may involve patience, a good team, the ability to raise funds and a bit of luck.
Create new technology
This is the most difficult path to building a business and is not for the faint-hearted. But the world needs this kind of entrepreneurs. Our demand of energy, mobility is ever- increasing and so is the climate-related risk. And Bengal will be soon be witnessing the worst facets of climate-related risk.
Do you have a concept for a battery that can store more energy than traditional ones? Can you build a device that would make it easier to connect rooftop solar panels to grids? Perhaps you are toying with the idea of building a mobile app using machine-learning that can predict arsenic pollution just by seeing a photograph of a hand?
If you do, think of Elon Musk. He is not really building a business. His mission is to help the human race survive and make the world a better place. Do you have it in you to be the next Elon Musk?
Each of these different paths to business will have its own challenges and a different degree of difficulty. One is not better or worse than the other. Only you can decide which path to take. But whichever path you take, it will give you an opportunity to discover yourself and be a hero in society by becoming a job creator. And if you fail, why, you have the most attractive curriculum vitae.
I believe no country can progress unless five per cent of the class in every management school and engineering and commerce college chooses business as a calling. And instead of dissuading such people by pointing out the risks, the curriculum should explain the various facets of building a business.
The culture should start early. Every government school should have tinkering labs equipped with 3D printers, Raspberry Pi and other tools. Children with a knack for tinkering and business should be identified and nurtured. Every engineering college must have a lab dedicated to artificial intelligence not merely to embellish a brochure but to actually work on projects with industry. And most important, every college should build a "start-up fund" that will finance at least one project for a group of three to five students every year.
The writer is CEO of a credit rating agency and independent director on the board of Indian Oil Corporation