Hospital heroes
The healthcare sector is growing rapidly and you can be part of the boom even if you are not a doctor. Here are 5 medical professions that are in high demand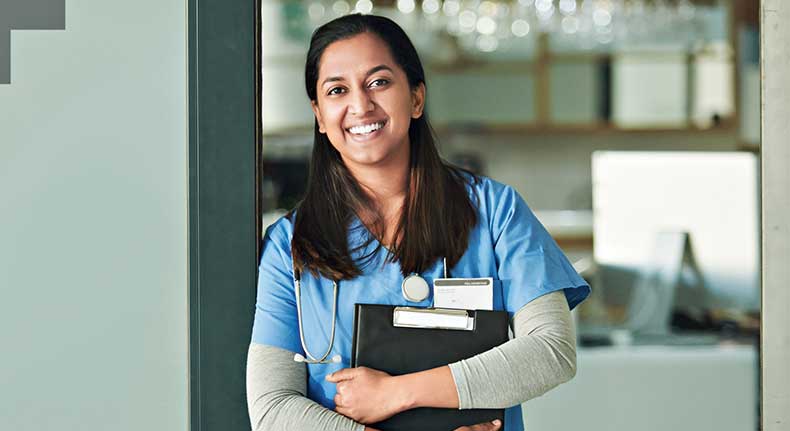 ---
---
Almost all of us have at some time or the other faced medical emergencies. While there is no denying that in any such scenario the main actor is the doctor, it must be recognised that there is an assembly line of hospital employees in attendance as well. There are ambulance drivers, emergency medical technicians (EMTs), trauma nurses, a phlebotomist who draws blood for tests, a respiratory therapist who monitors breathing, a physician's assistant who evaluates injuries, a radiology technician reading X-rays, a registered nurse anaesthetist (CRNA), an anaesthesiologist preparing a patient for surgery, a pharmacy technician dispensing medications and nurses who ensure the prescribed medicines are taken on time.
Says Sweta Sharma, director of Life Line Nursing Home in Calcutta, "In a hospital or nursing home, it is impossible to work without the ward boy, nurse, receptionist and so on. Right from the time the patient enters the hospital, they are assisted at the reception and taken care of by staff. The doctor is physically present only for some time but it is these people who take care of the patients in various ways, all day long. Their work though important is less appreciated."
Students who are unable to pursue a degree in medicine for financial and other reasons but are still keen on being associated with the health sector, can opt for healthcare training. Here are some career options.
Nurse
From a patient's bed to the surgical table, nurses play a crucial role in a patient's care. They are the driving force behind proper administering of treatment. It is they who monitor health conditions and provide timely updates to patients' families. Their job includes taking care of paperwork, helping doctors diagnose patients, advising patients and follow-up care. Job opportunities for nurses are growing at a better than average pace.
A person with a BSc in Nursing can be employed at nursing homes, clinics, health departments, in the railways and in the defence sector. But most start out as staff nurses at a hospital. With an advanced degree, one could become an assistant director, director, vice-president or chief of nursing. "I joined nursing because I loved caring for the ailing, for those people who really need someone at their bedside to take care of them sincerely," says retired nurse and matron Mona Fletcher, who worked for 48 years in hospitals such as the Calcutta Medical Research Institute and Woodlands Hospital. Says Radha Nandi, who has been in the profession for 22 years, "We always look out for the patient's mental comfort and physical well-being."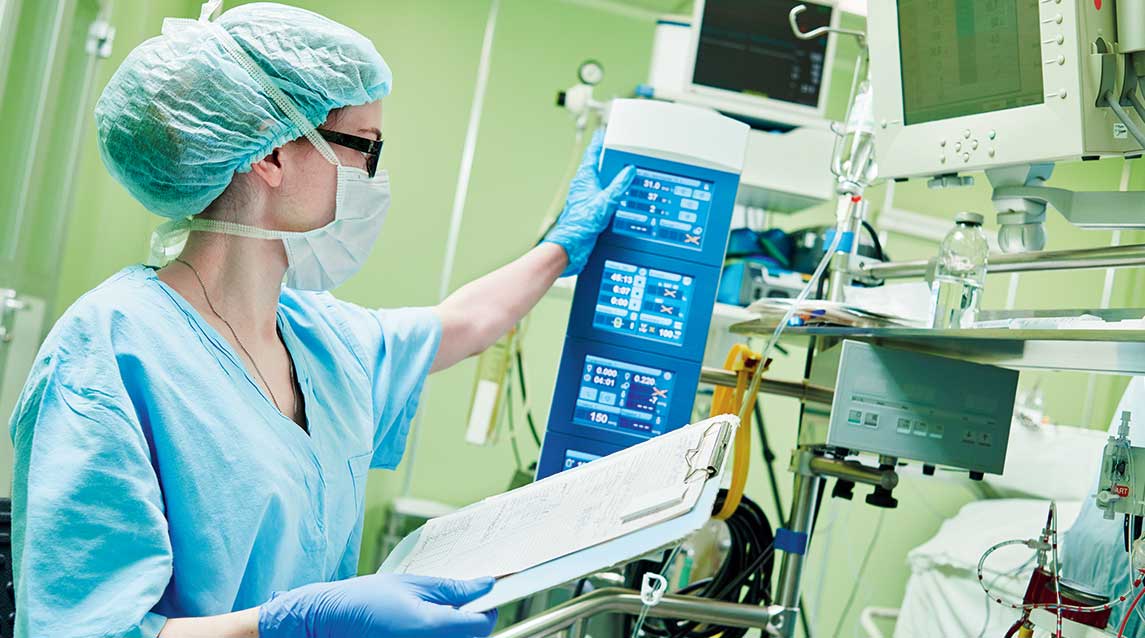 Perfusionist
A perfusionist is a healthcare professional who uses the cardiopulmonary bypass machine — also called a heart-lung machine — during cardiac surgery and other surgeries that require cardiopulmonary bypass. The perfusionist shares responsibility with the cardiac surgeon and anaesthesiologist for management of physiological and metabolic needs of the patient, so that the surgeon may operate on a still or unbeating heart during certain procedures. He or she is responsible for selecting patient-specific equipment, analysing blood chemistry and providing corrections during bypass to keep the patient stable.
"Healthcare is a pyramidal structure, where the doctor does not come alone. They have their supporting paramedical staff, who are, unfortunately, in a huge deficit currently," says Dr Kunal Sarkar, a cardiothoracic surgeon and the executive vice-president of Medica Superspeciality Hospital in Calcutta. "However, you must be careful where you are trained from. You should join institutions that are affiliated to good hospitals as you need to have enough practical exposure too," Sarkar explains. Apart from a graduate degree in the subject, there is a two-year postgraduate diploma. Those with a degree in nursing, medical technology or respiratory treatment can join a postgraduate programme. Those who have graduated in biology can also go for a master's degree or PhD in perfusion.
To start practice as a cardiovascular perfusionist, you need a certificate from Board of Cardiovascular Perfusion India (BCP-I). The certificate is valid for five years, after which it can be renewed after a review.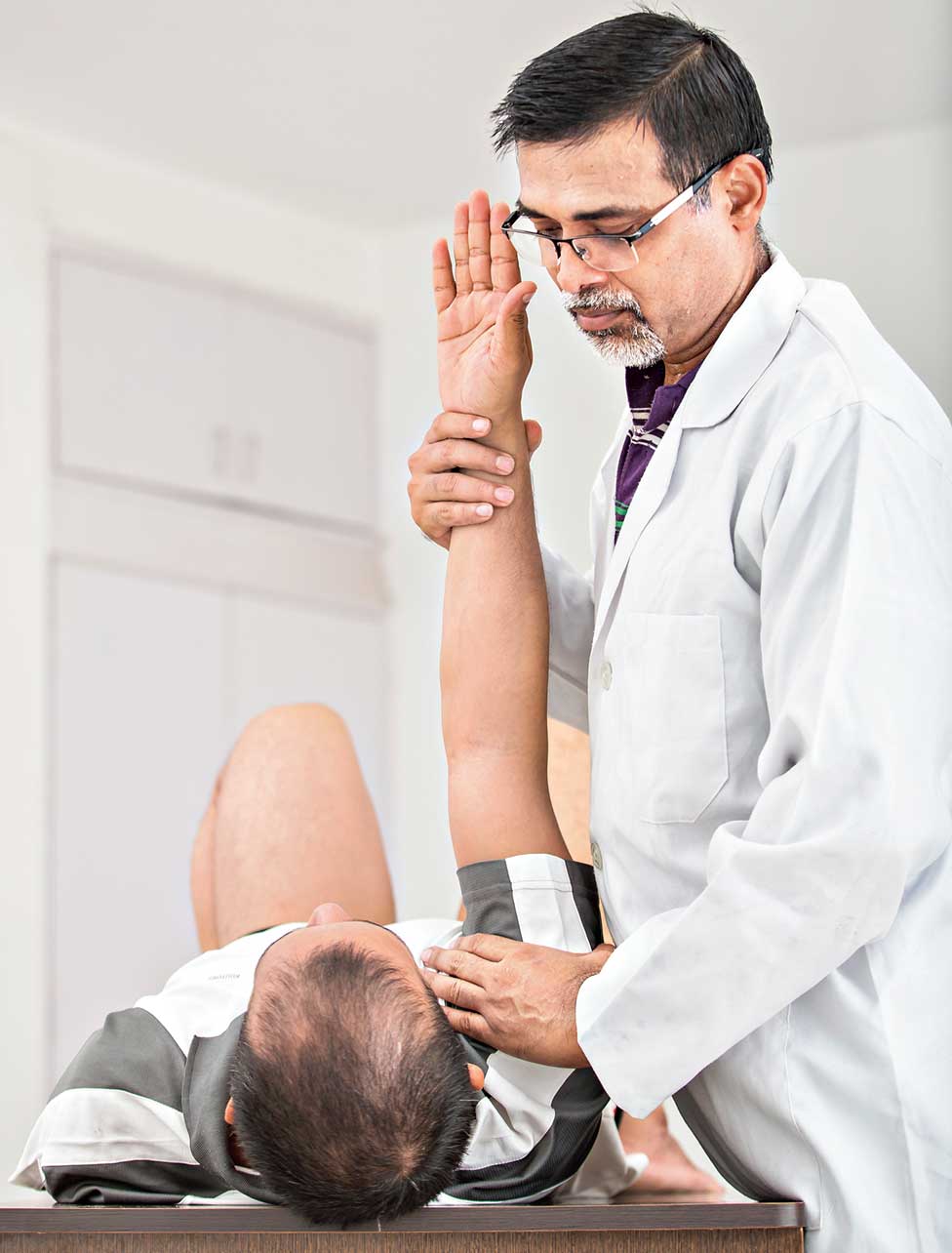 Occupational therapist
An occupational therapist is responsible for providing medical help and/or rehabilitation to individuals suffering from functional disabilities. These disabilities generally stem from physical or mental illnesses, age, developmental problems, and/or emotional problems. Occupational therapy employs various exercises and physical and mental activities to challenge and, thereby, improve motor and sensory perception, judgement and problem-solving skills, cognition, hand functions and hand-eye coordination. Patients with physical limitations that cannot be healed or cured are taught to circumvent those in order to manage everyday activities independently, sometimes through physical or mental exercises, and sometimes by using specially-designed devices.
The most common patients for an occupational therapist are children with disabilities, injured people needing rehabilitation and older adults experiencing physical and cognitive changes. Occupational therapists can find work in hospitals, private clinics, health centres, rehabilitation centres and NGOs.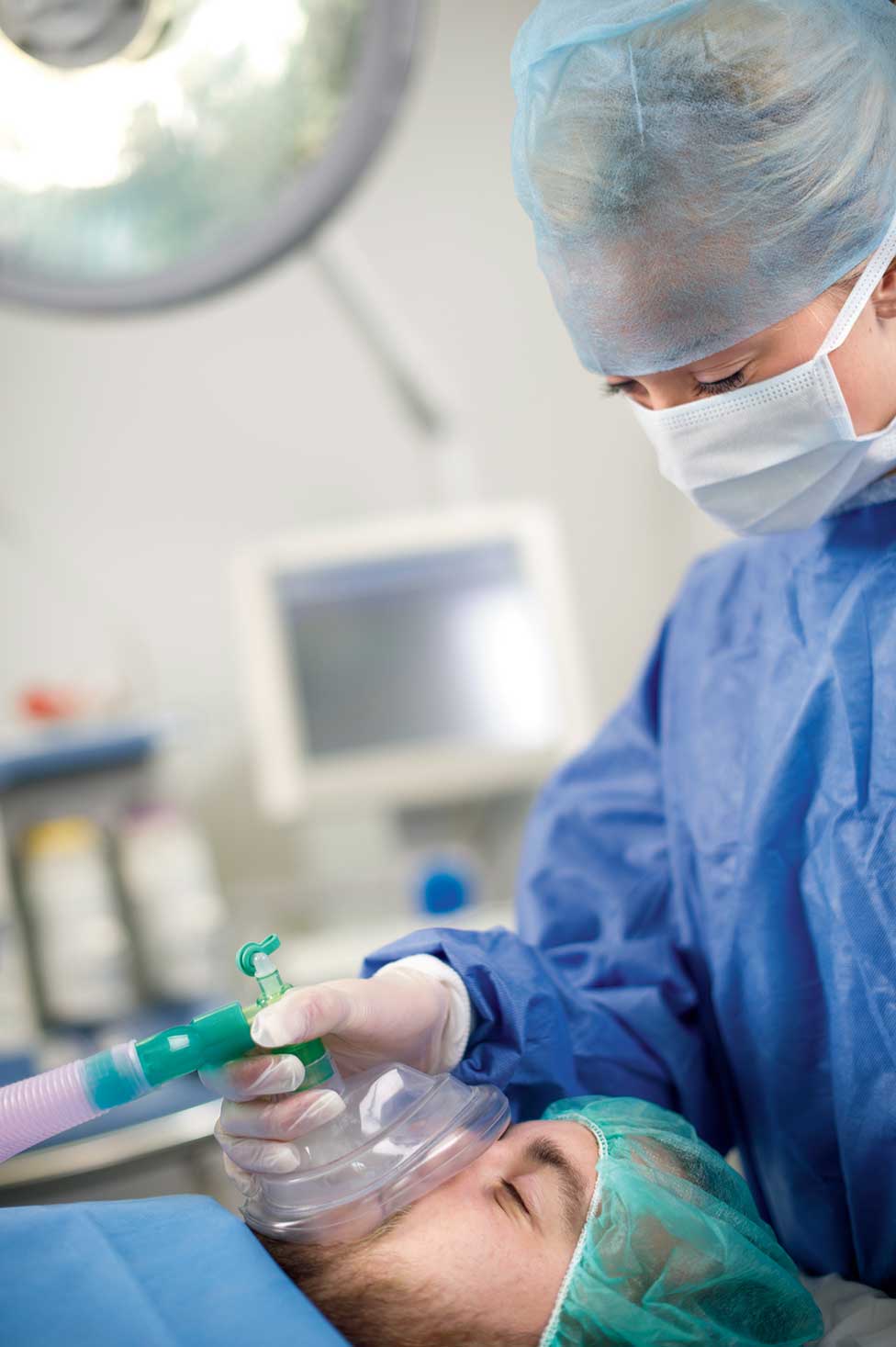 Anaesthesia technician
An anaesthesia technician assists with the administration and monitoring of anaesthesia, that is, a state of controlled, temporary loss of sensation or awareness induced for surgical purposes. An anaesthesia technician has an extensive knowledge of anaesthesia techniques, instruments, supplies and technology.
Such professionals are involved with all aspects of the delivery of a patient's perioperative anaesthetic care — meaning pre, intra and postoperative care — and also play a key role in the emergency resuscitation of patients, when required. Graduates in the subject can opt for a master's in operation theatre and anaesthesia technology or anaesthesia technology and OT techniques or just anaesthesia technology. Graduate students may also go for a relevant postgraduate diploma or certificate course.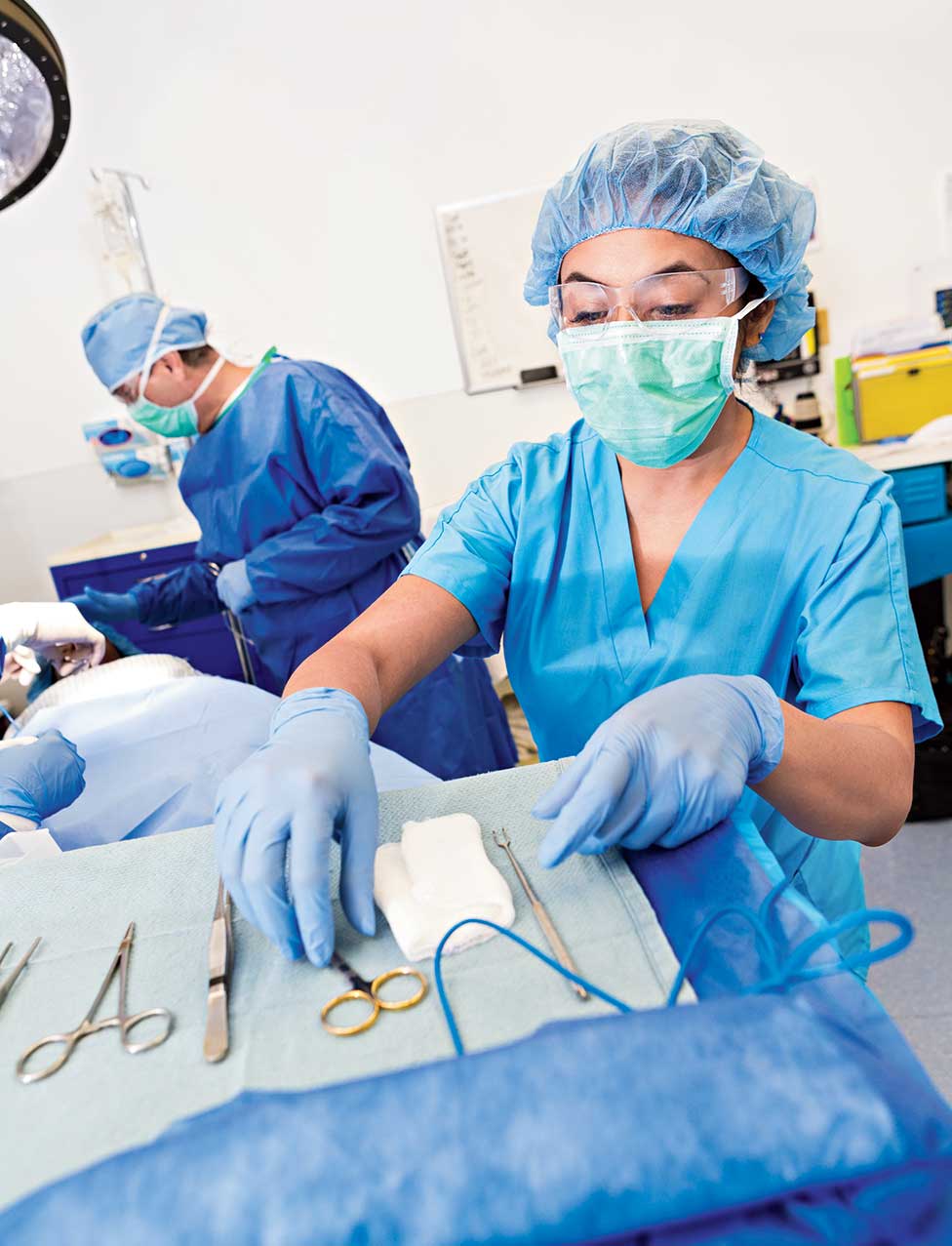 Operation theatre technician
The work of an operation theatre technician involves arranging surgical instruments, sterilising them, carrying out the directions of a surgeon, cleaning the instruments after surgery, and taking care of the anaesthesia equipment.
Ratan Naiya is an operation technician at the Life Line Nursing Home in Calcutta. He says, "My work involves maintaining the sterility of the operation equipment and assisting the doctor during the operation. We are in the operation theatre before the doctor comes and till after he or she leaves. We prepare for several operations in a day." There are a variety of courses available in this subject, from bachelor's to diploma and certificate courses.
All the occupations mentioned above are in high demand and a programme in any of these fields is sure to help you land a job.