Good samaritans
The bad times of the pandemic seems to have brought out the best in students. We talk about all that they are doing to improve the situation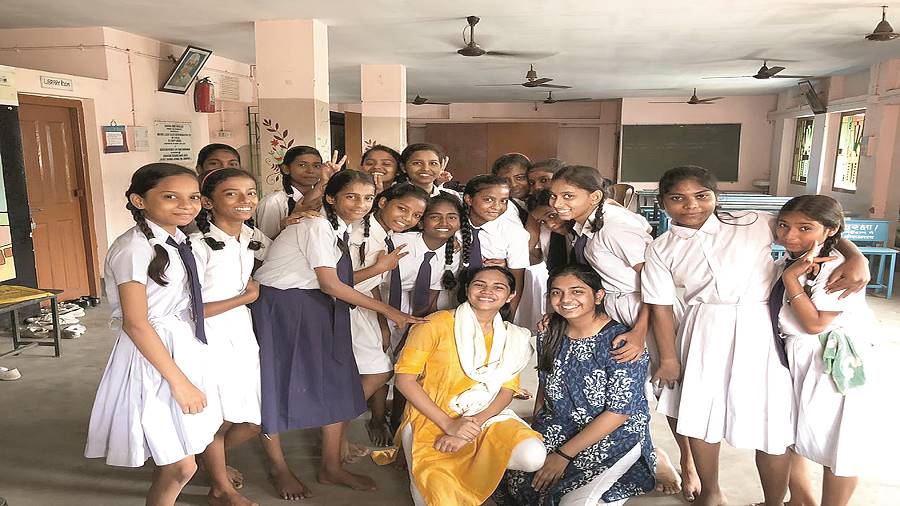 ---
---
Online classes keep 14-year-old Adya Nathany of Dover Road in Calcutta glued to her computer screen for the greater part of the day.
She still spends another two hours everyday after school, managing her social initiatives. The Class IX student of Modern High School in Calcutta is never too busy to spread awareness about menstrual hygiene through her Instagram handle. Since the lockdown, she has also been helping with online fundraisers for Amphan victims. Currently, she is organising a crowd-funded distribution of sanitary pads. And it's not just Adya whose hands are full.
"The number of young Good Samaritans has risen phenomenally in the times of coronavirus and after Amphan," says Devi Kar, director of Modern High School. From feeding strays to planning online fundraisers and awareness drives, children have been devising innovative ways to help from home.
"I usually fed six strays in my neighbourhood. During the lockdown their number increased to more than 10. Every evening, my father and I feed the dogs rice and meat. Sometimes we go as far as the station area, 10 minutes from our house, to feed many more," says Aditya Ghosh, a student of Mother Memorial School in Konnagar. He uses his pocket money to buy food and medicines for the dogs.
Class XI student Shrivar Rungta of La Martiniere for Boys in Calcutta has also used a part of his savings to buy relief for Amphan victims in the Sundarbans. "Even before the lockdown, I would carry a carton of biscuits in my car. If I met a child begging, I gave him or her food instead of money," he says. Post Amphan, Shrivar began searching online for organisations he could contribute relief material to. "I motivated my family to distribute 1,000 sanitary pads, soaps and candles to people of the Sundarbans through two NGOs. I helped raise money for other distributions, besides contributing myself. I don't believe in giving money as charity. I try to arrange for the distribution of the right kind of relief instead," says Shrivar, who dreams of studying in the US and starting a free school for the underprivileged in future.
Two students from Calcutta's La Martiniere for Girls — Avarna Swaika and Nandini Surekha — joined hands with some underpriviledged children. Before the lockdown, they used to teach dance to around 20 children of a primary government-aided school in the city, Adarsha Hindi Vidyalaya. "We have been teaching these kids for the last 10 months. Since the lockdown, we could keep in touch with just 4-5 as most had no phones for online classes," says Avarna, a Class XII student.
 "Our students were eager to help us raise funds for Amphan victims. Together we organised an online quiz game that was open to all and was held twice, on May 23 and 24," adds classmate Nandini. The girls charged Rs 200 for the tickets, using half to buy prizes. "We raised
Rs 10,000 each for NGOs such as Knognat Foundation and Mayuri Foundation that are helping with rehabilitation," says Avarna. The duo is keen to organise more online games to raise funds in future. They have been part of other distributions and awareness drives too.        

According to the director of Modern High, parents' encouragement and an approach towards holistic education are the driving forces. "Schools like ours are stressing on building empathy and social awareness. Students are increasingly being encouraged by their parents, too, to do their bit. Many colleges also value this holistic growth during admissions. All this has led to more students coming forward to do community work," says Kar.
Some students already run their own NGO by the time they are in high school. Sukriti Chiripal, who wrote her Class XII board exams from Modern High this year, has been steering underprivileged children of the Hastings area to school through her NGO Sangam for three years. "My classmates and I made notebooks for these children during the lockdown with spare sheets from ours. We hope to distribute them along with some stationary soon," says Sukriti, who has got through the College of Wooster in Ohio, US, with a 60 per cent scholarship. Her community work played a role, she admits. "US universities value students with substantial interests outside the classroom. Last year, during an off-campus interview with the director of international admissions of my college, I was asked extensively about my community work," she says.
Education consultants say they have seen a huge change in the attitude of parents and students in the last seven years. "US universities — and a few Indian ones — want to build a community of empowered and empathetic students. And we see more parents encouraging children to give back to society," said Smriti Kunz, an education advisor with the consultant firm, Globe Ed.
Independent foreign campus consultant Payel Chitlangia, however, points at a negative trend. "While it's heartening that many children are doing good work, some are not invested at all. Community service should not look like a competition. Children should do things they are interested in rather than be forced," she said.
Any way you look at it, the students are doing the community some good.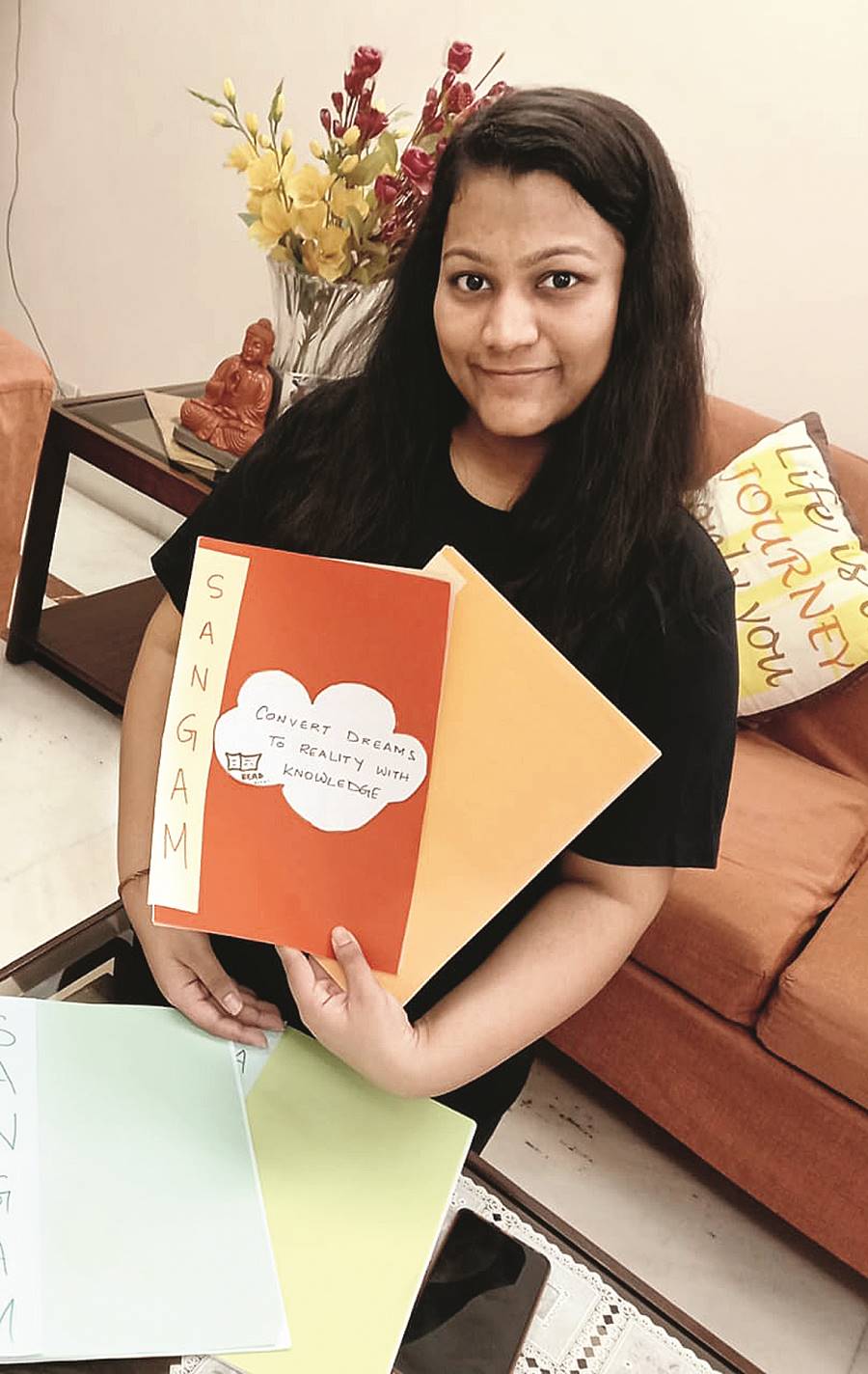 Help at hand
Here's what students can do to help during the pandemic:

1. Spread awareness about various issues through blogs and Instagram handles.
2. Build a community of Good Samaritans through WhatsApp groups that can help with your cause in other localities.
3. Take care of the para strays. They need food and compassion much more now.
4. Organise online fundraisers through interesting events.
5. Make at home relief items such as masks, sanitisers and sanitary pads for various NGOs.
6. Contribute towards community kitchens and dry food packets.