No takers for a desi drone
A unique flying vehicle created by a young innovator remains grounded by fund crunch. Prasun Chaudhuri reports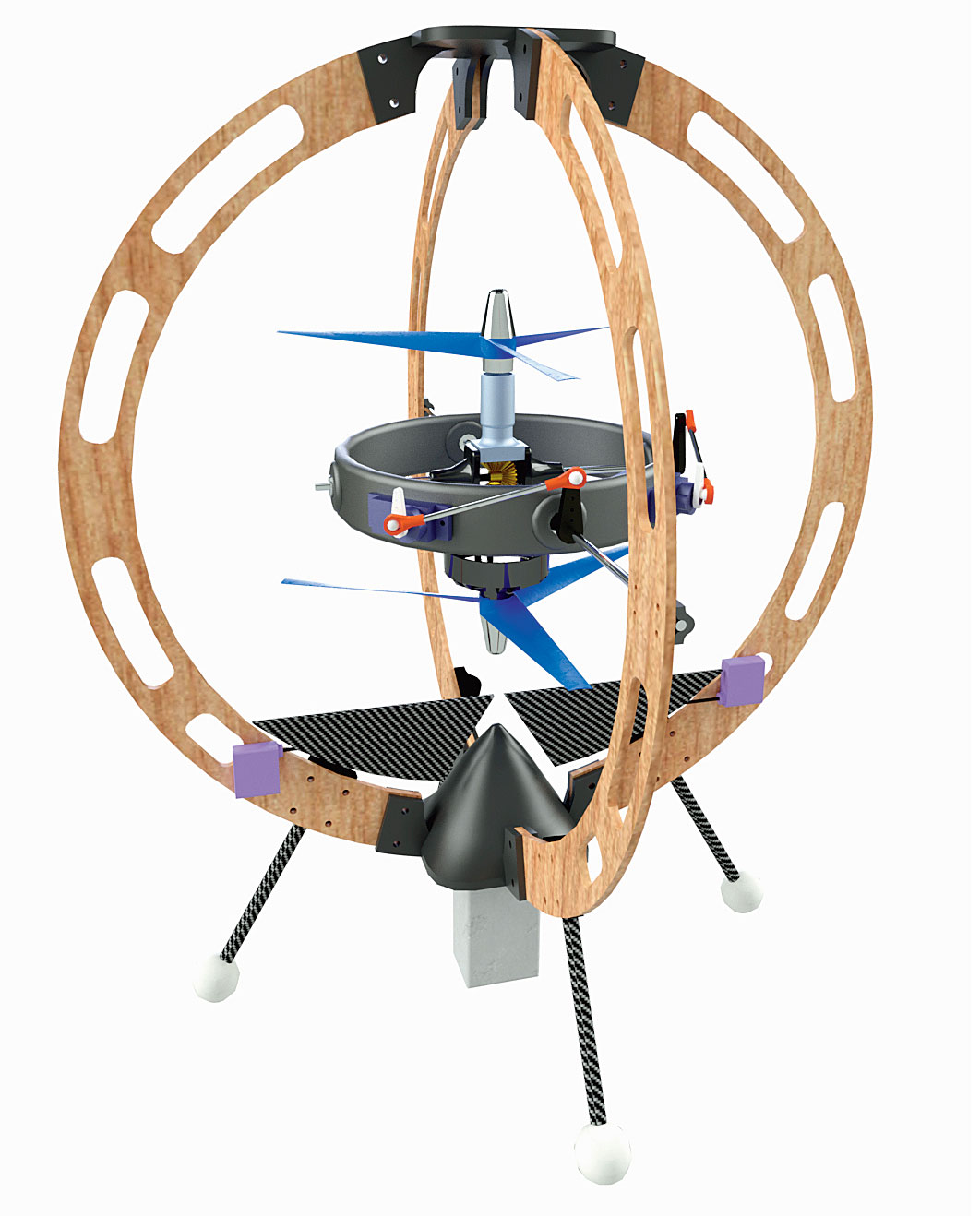 India is one of the fastest-growing markets for unmanned aerial vehicles (UAVs) — aka drones —and one of the top UAV importers for defence and security purposes.
Telegraph file picture
---
Published 22.10.18, 06:26 PM
|
---
India is one of the fastest-growing markets for unmanned aerial vehicles (UAVs) — aka drones —and one of the top UAV importers for defence and security purposes, says a report by global market intelligence and advisory firm BIS Research. According to the report, the Indian UAV market will reach $885.7 million (Rs 6,510 crores) by 2021 with a projected growth in both military and commercial applications.
Compared to this colossal projected amount, Rs 2 lakh is not even a drop in the ocean, Yet, Abhilekh Mukherjee, a 26-year-old innovator based in Guwahati, Assam, has been unable to raise even that amount to make an advanced prototype of his novel compact drone. So much for Prime Minister Narendra Modi's Make in India call that was supposed to turn India into a global manufacturing hub with a special focus on defence production.
Costing only a fraction of the price of comparable drones, Abhilekh's compact drone has the potential to be used for aerial vision, surveillance at remote and hostile locations for defence, oil exploration and other purposes. Says Abhilekh, "This desi drone technology was conceived and built inspired by the Make in India initiative." He filed for two related patents at the Patent Office at Calcutta. "I could not get much support from the government or other investors and there was no facility for testing or improvement. I am now at the final stage of prototyping and am struggling to meet the financial demand. Hence, I came up with a crowdfunding initiative (`https://www.ketto.org/fundraiser/ball_drone?PAB=B`) . I hope to get the much- needed support this way. Once the drone is tested, I plan to commercialise it and market it to the defence, geographical information systems (GIS), forest, oil exploration and other government organisations." He has been trying to reach out to the Prime Minister, home minister, defence minister and top state ministers in Assam through social media and conventional channels for the past four years, but has yet to get any response from them.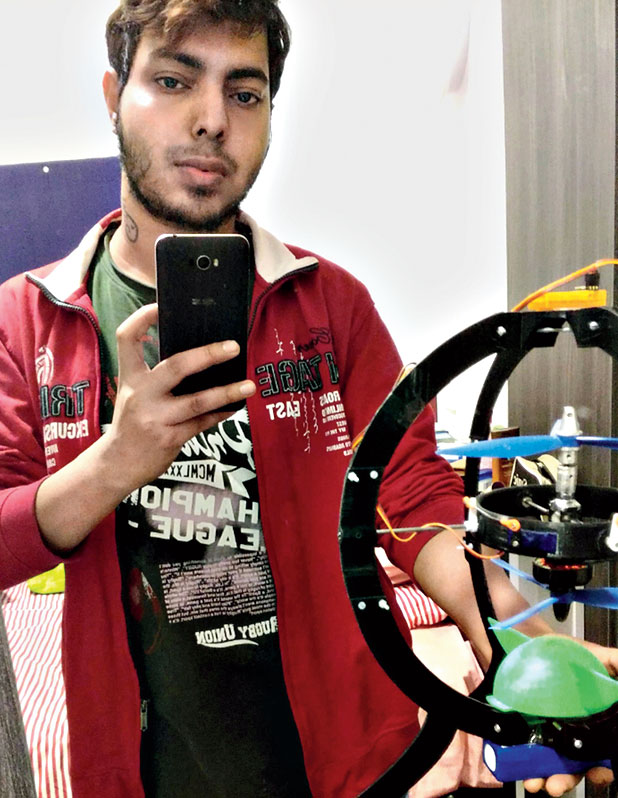 He had designed and built an earlier version of the machine, or the first protype, in 2014. The compact co-axial bicopter drone — with two propellers rotating clockwise and anti-clockwise about a common axis — is unlike any other drone currently in common use. The unique "ball drone" is inspired by a simple gyroscope, a device containing a rapidly spinning wheel around an axis. It can safely fly in both indoor and outdoor environments. He has named his creation "Vikramvyan" (a strong ship in Sanskrit). "The drone is estimated to have a flight time of 20 minutes and is capable of carrying a 250g payload," he says.
Abhilekh has a bachelor's degree in Aeronautical Engineering from Jawaharlal Nehru Technical University in Hyderabad and a master's in unmanned aircraft systems (UAS) design from Southampton University in the UK. He is planning to join a PhD programme in the discipline soon. He was a member of the Southampton team that won the top award at the prestigious IMechE 2017 UAS Challenge. He made his first drone, a hovercraft, for the Techfest at IIT Bombay in 2011. This was followed by two other fixed drones. His earliest creations date back to 2007, when he won the best exhibit with an "automatic railway crossing" at the Birla Institute of Technological Museum (BITM) in Calcutta.
Abhilekh will be glad if his drone is taken up by India's Defence Research and Development Organisation. He has mailed DRDO his project details but is yet to receive a response. "The Indian Army seems to be using fixed-wing drones for aerial vision in terrorist-affected border areas. My drone can potentially be used in close encounter missions, particularly for indoor surveillance in scenarios of smuggling, which is out of reach for conventional drones at the moment," he says.