EVM tampering cannot make you win an election
YOUR Voice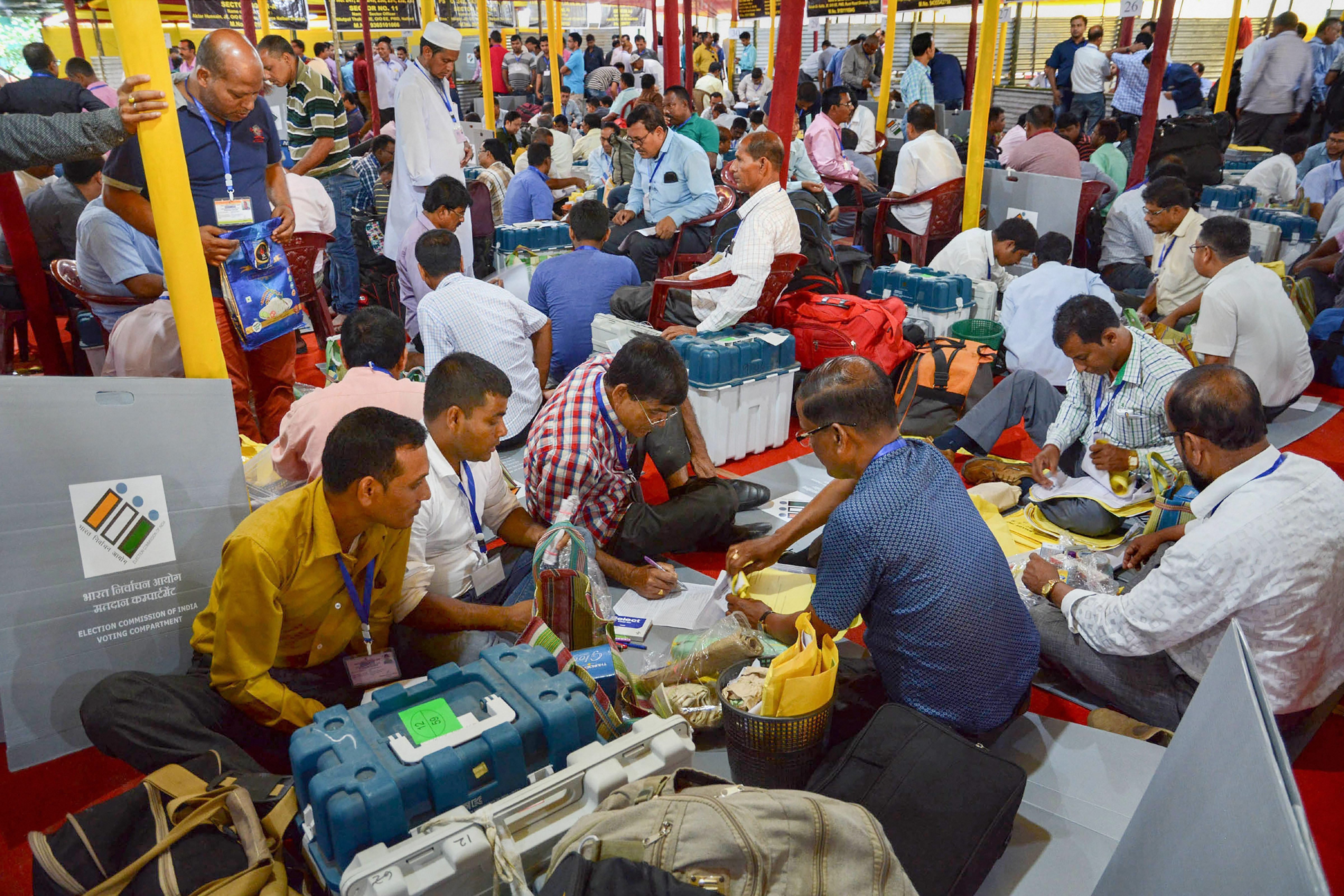 Polling officials collect EVMs and other election material for the second phase of Lok Sabha elections at a distribution centre in Nalbari, Assam, on April 17, 2019.
PTI
---
Published 18.06.19, 09:39 AM
|
---
There are strict regulations regarding EVM storage. It would be difficult to tamper with EVMs on a mass basis without being observed. The addition of the VVPAT adds another check.
Farheen Ali,
Kendriya Vidyalaya, Latehar, Jharkhand
It is unrealistic
Given the sheer number of constituencies in India, it is not realistic to expect that enough EVMs can be tampered with to procure a majority. Even if a few are manipulated, it could not change the election result.
Purna Dutta,
South Point High School, Calcutta
Not a democracy
EVM tampering obviously cannot win an election because if this illicit activity is carried out, it will eventually lead to a dictatorial regime.
Eshika Gupta,
Carmel Junior College, Jamshedpur, Jharkhand
NO
Tampering possible
EVMs can be tampered with to potentially change election outcomes. Attackers could use portable hardware devices to change the vote records stored in the machines. Some also hire hackers to do that.
Tauseef Sehar,
Kendriya Vidyalaya, Latehar, Jharkhand
Win or lose
In the recent general elections, two Samajwadi Party candidates in Uttar Pradesh, who stood guard outside the EVM strongrooms, won by margins of more than a lakh whereas other candidates of their party lost badly in that state. EVM tampering anyone?
Anuron Mullik,
Narula Institute of Technology, Calcutta