English Vinglish
Englit has been a hot favourite with students since time immemorial. But now, thanks to tweaked syllabi and an interdisciplinary spin, it is a trending job-fetcher as well, says Kavitha Shanmugam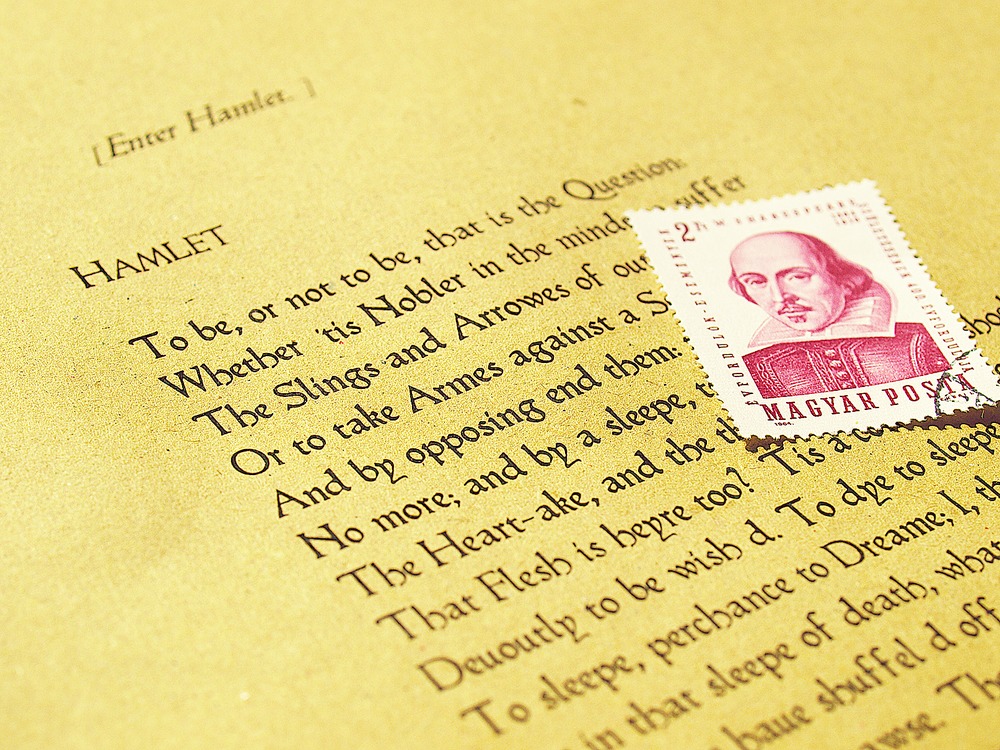 ---
Published 11.07.16, 12:00 AM
|
---
After spending a frustrating year at an engineering college in Calcutta, Ankush Gautam Ghosh overcame dissent at home and sat for a tough entrance exam for BA English (honours) at Jadavpur University (JU) in 2013.
Three years later, Ghosh, 22, is all set to do his masters from JU. He has also made up his mind to appear for the national eligibility test (NET) conducted by the University Grants Commission. 'Englit' (as English literature is referred to) opened up for him the world of James Joyce and D.H. Lawrence and helped hone his ability to think critically.
Jayaditya Vittal signed up for the BA English honours at Christ University, Bangalore, this year, for sheer love of the subject "Most of my classmates are interested in taking up journalism or running away to Europe to write a classic novel," says Vittal, 18.
Like Ghosh, Vittal and their friends, more and more young people are opting for a BA or an MA in English literature, once viewed as a dead career choice.
This year, there has been a mad rush for admission to the BA English (honours) course at Delhi University (DU). According to the DU management, BA in English was the most sought-after course, from the first set of data based on their online application process. The cut-off marks were comparable to the much-in-demand commerce and science streams.
The cut-off marks for admission to English (honours) at Lady Shri Ram (LSR) College, one of Delhi's top colleges, was 96 per cent. At Jawaharlal Nehru University (JNU), Delhi, there were 3,400 applications for the 30 MA English seats. At Jadavpur 3,500 applicants competed for 50 seats.
The story is not so much in the numbers, as in the perceived relevance of English literature in the current context. In the digital age, when geography is less of an impediment when it comes to suitable employment, a solid grounding in English language and literature is enabling in many ways.
Of course, the traditional career options - academic, publishing, journalism - remain, but also awaiting the freshly minted Englit graduates are new careers such as technical writing, blogging, managing social media accounts (see Digital career options) and so on.
"CEOs of publishing houses tell me that Jadavpur graduates are highly sought after," says Supriya Chaudhuri, professor emeritus, department of English, JU.
Also, you won't get admission to prestigious institutions abroad and in India if you don't have a command over the language.
Many students use a degree in English Literature as a base and follow it up with a degree in development or social anthropology or political science at the Tata Institute of Social Sciences (TISS) or the Indian Institutes of Technology (IITs) or even the Indian Institutes of Management (IIMs), while some others join think tanks, NGOs or the United Nations, adds Chaudhuri.
"It is not as if English graduates cannot do an MBA or get jobs in online editing, translation, archiving and so on," says Christel Rashmi Devdawson, professor, department of English, DU. According to Cheriyan Alexander, the head of the English department, St Joseph's College, Bangalore, MA English students get picked up by IT giants such as Infosys and Wipro.
A degree in English literature is also perceived as a great socio-cultural springboard. On one hand you still have to know your Beowulf, Chaucer and Shakespeare, but on the other several optional, interdisciplinary courses broaden the horizon and ready the student for contemporary times.
"There are optional courses in which students learn about contemporary issues such as relations between literature and gender or literature and films, science fiction, graphic novels, video arts, social media, post-colonial and diaspora literature. Students are invited to think in a multi-disciplinary way," Chaudhuri says.
For a student, English can open up the world. "You can learn history through stories, while stories about race politics impart an understanding of how society works," points out Saswati Sengupta, associate professor, English department, Miranda House, New Delhi. She adds that the DU syllabus now includes Indian literature in translation, classical Sanskrit literature such as the Abhigyan Shakuntalam, as well as Greek and Roman classics.
"It is this inherent inter-disciplinary and innovative character that appeals hugely to young minds," reasons Saitya Brata Das, associate professor, Centre for English Studies, School of Language, Literature and Culture Studies, JNU.
However, skill-based English is not available at DU at the BA honours level and is only an optional subject for science students, such as those enrolled for technical writing. JU has a special post-graduate certificate course in editing and publishing.
Das, however, believes that English Studies should not turn into a skill-based and profit-making tool. "We have creative writing and translation in MA, but we teach theory and concepts rather than make a student a great translator for a multinational firm," says Das, who believes that English studies should "critically engage with what is happening with the world and with human existence".
But yes, one thing is for sure. No matter how edgy and contemporary, a degree in English Literature alone cannot guarantee you big bucks. Publishing, media, (advertising and PR), content writing jobs could fetch you a starting salary of Rs 30,000 and scale up depending on individual skills, talent and the company.
So, make sure you do enough soul searching before taking a final decision.