Detention is an effective tool to discipline
Your Voice| Students speak out their view about the age-old method of non-physical punishment in schools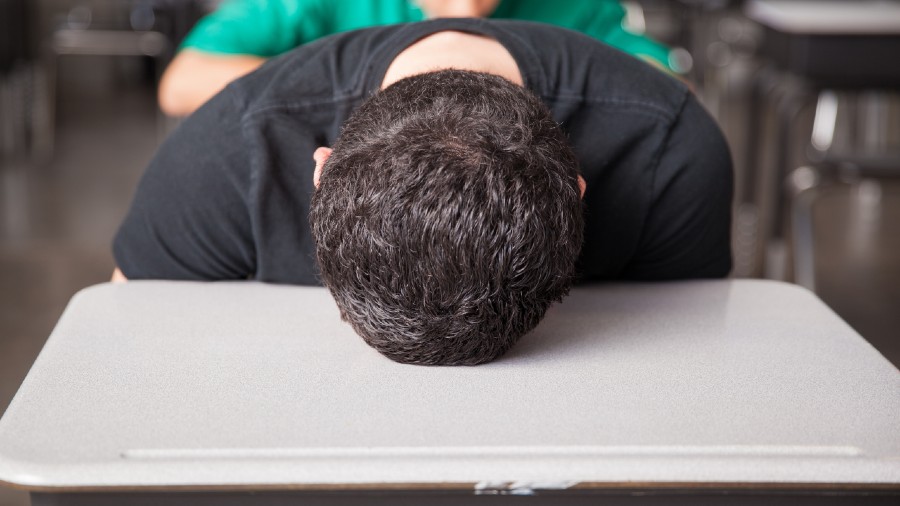 ---
Published 25.05.21, 05:41 AM
|
---
Detention can be effective in disciplining students. Children love to have a good time playing and sharing lunch with friends. If that time is taken away, one will soon learn to be disciplined in order to not lose out on the fun time. It is best for classes IV to VIII. But if the tool is used all too often, children will start to take it lightly and may soon start to hate the teachers.     
Paras Chhajer,
Class X, Birla High School, Calcutta 
Extra study time 
Detention is effective in disciplining those who misbehave and are disrespectful or rude. It gives them time to mull over their actions and correct them. Staying back for some hours gives them extra time to cope with the syllabus or understand a topic, helping them in achieving their goals.     
Ekaansh Agarwal,
Class X, Delhi Public School Ruby Park, Calcutta
Course correction
Detention helps students realise their mistakes, giving them an opportunity to correct themselves and become better beings. Extra lessons are an added benefit — they can be given sample papers and extra questions.         
Diva Kedia,
Class X, Delhi Public School, Siliguri
Time to reflect 
Detention is adequate to discipline students without any physical punishment. Some tend to be rude, disoriented or disobedient. If such issues are not tackled early, it can lead to an affinity to break rules. No consequence for misconduct and no reward for cooperation can mean jeopardy. Extra classes or very short-term suspension can help them reflect on their actions. 
Adrish Roy,
Second year, Banwarilal Bhalotia College, Asansol
Think twice 
It is the best way of disciplining students. Detention helps them understand their mistakes. They will think twice before doing something wrong. 
Parijat Banerjee,
Class X, DPS Megacity, Calcutta
NO
Ruins relations
Making students miss recess is an ineffective way of restraining students for their mistakes. It, in fact, worsens teacher-student relationships and makes students even more reckless. Verbal warnings and direct communication can prove more effective. However, harsh measures can be taken as an ultimate step.     
Sharanya Bhattacharjee,
Class XII, Delhi Public School, Siliguri 
Leads to alienation 
Detention tends to clobber the soft and tender sentiments of students. Many a time, young minds end up  ostracised and put to public shame and ignominy. Reliance on detention can have an opposite effect. Students are by nature petulant, and may turn insolent and disrespectful in order to vindicate their dissent. The stigma associated with being hauled up does not end with the premises of educational institutions, it can be felt at home and among peers too. Such humiliation and alienation may send them into depression. We must admit that everyone has his or her own idiosyncrasies. We should endeavour to help students in despair and fix the issues troubling them rather than judging them. 
Soumya Bhattacharya,
Class XII, The Aryans School, Calcutta
Doesn't work 
Detention is illogical and unfair, it doesn't work. It is crucial that students understand why they are being punished. The emphasis should be on changing students' attitude towards the mistakes and not on punishment only. We must create an environment in which they choose to behave themselves. 
Tamanna Hassan,
Class XII, Mahadevi Birla World School, Calcutta