Crime Patrol
A forensic scientist tells you how you can become one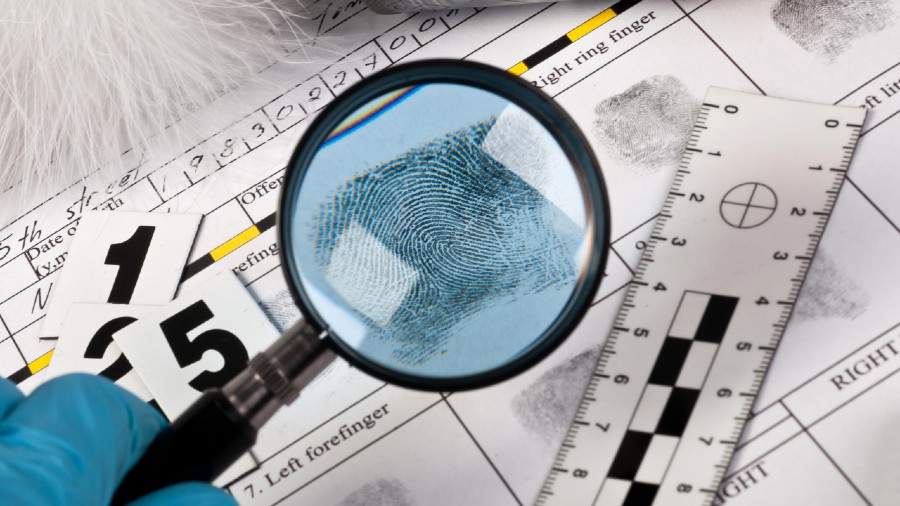 Most forensic scientists actually have a graduate degree in pure sciences and a postgraduate degree in forensics
Representational picture by Shutterstock
---
Published 15.12.20, 12:25 AM
|
---
When one mentions forensic science, often the first image that pops into the mind is that of Dr Salunkhe, the forensic scientist on the popular and long-running TV series, CID. He mixed colourful chemicals, studied gruesome bodies and solved most mysteries on his own, with Daya breaking down a few doors once in a while. But how does one become Dr Salunkhe in real life? Actually, one doesn't. As is usually the case with fiction, Dr Salunkhe's prowess was exaggerated. There's usually a lot more tedious lab work and a lot less glamour in a forensic scientist's life.
So who is a real forensic scientist? Someone who examines evidence related to crimes and provides expert testimony in court. Forensic science is an umbrella term — there are different areas of expertise, such as ballistics (study of bullets), serology (study of body fluids), fingerprints, toxicology, cyber forensics, DNA profiling and so on. You can't be a jack of all trades, you need to be master of one.
To become a forensic scientist, you can enrol in a graduate programme — currently nine universities in India offer BSc in forensic science — but it is not essential. Most forensic scientists actually have a graduate degree in pure sciences and a postgraduate degree in forensics, which 33 universities in the country offer. It is important to first decide which forensic field you wish to specialise in.
While the pandemic may have depressed prospects somewhat, crime is unfortunately a huge part of our society and so forensic investigations will continue to be crucial for the justice system. The major employers are government forensic science laboratories, of which there are 105 in the country — and most of them understaffed. Those who wish to work in government laboratories have to apply through UPSC for central laboratories or state boards for jobs within the state.
Says Biswa Prakash Nayak, forensic geneticist and assistant professor at Delhi's Amity University, "The forensic science university bill passed in the last parliamentary session will open up new job opportunities. The DNA bill that is under consideration will also open up avenues for forensic geneticists."
If you get a doctoral degree, you can also have a bright career in academics once you clear the NET exam. Says forensic scientist, researcher and academician Shipra Rastogi, who is also a new mother, "Forensic science requires a skilled and active mind. I am currently on maternity break but am still working with Interpol and foreign universities on some interesting projects." Research is another field you can consider. According to Nayak, "Students should definitely work towards research if they are so inclined as it increases their chances of getting absorbed into the industry or academics."
Says Vinayak Gupta, who is currently pursuing a PhD in the subject, "There's much scope in the field. To be successful, a person has to be curious and have a different way of thinking and processing information. Students should be aware of new sub-fields that will definitely grow." Cyber forensics, wildlife forensics and forensic nanotechnology are some of the newer fields with a good future.
Nishant Singh is a forensic expert and the founder of the Forensic Investigations and Consultancy Services firm in Noida. In the last three years, the firm has expanded and it currently has seven branches across the country. "My partner and I started our business with very little investment. We were determined to grow slowly but steadily. We had a lot to learn from the corporate sector. In fact, what we studied in college was not enough to work in the field," says Singh.
"I would suggest that every student do an internship in a good organisation. You should have work experience of at least two years before becoming an entrepreneur. This will help you run your start-up smoothly or else it will collapse," he explains.
It is best if you intern during both the undergraduate and postgraduate courses. Many state laboratories as well as private firms provide internships to forensic students.
"This is a challenging and highly competitive field," says Nayak. "One needs to be up-to-date with the latest developments to remain relevant."
With recent legislations and recruitment issues plaguing government laboratories, there has been concerted effort by the government to better facilitate them. This has opened up a niche for forensic policy-making. Currently, there are a few private and government opportunities where forensic scientists can aid in policy-making.
To be an expert in forensic sciences, it is important to at least get a postgraduate degree in the subject with adequate internship experiences. If you have the aptitude, jump in with eyes wide open. It may be a challenging ride but is well worth the effort.