The Ping Zing
'I was transported back to the times when the use of the mobile phone was restricted to calls and SMSes'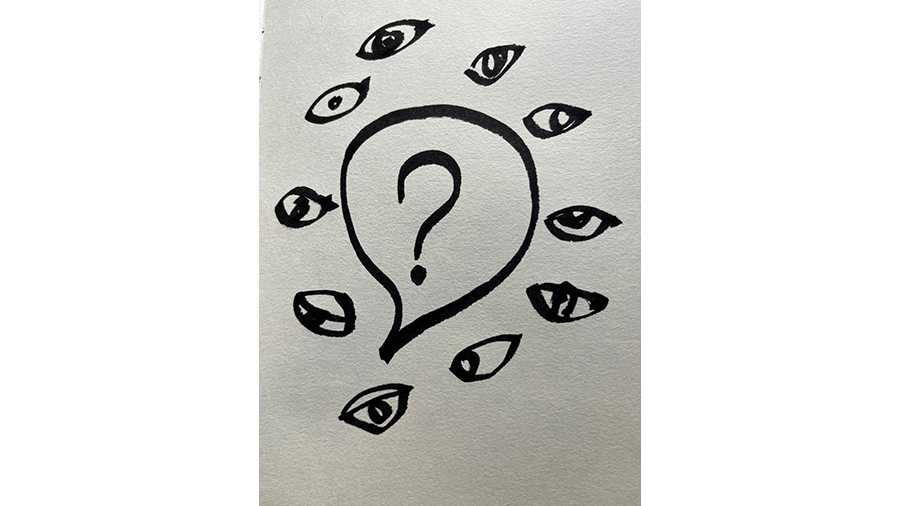 ---
Published 21.11.21, 12:14 AM
|
---
The first tweet I saw after logging out of work that evening went thus: "Users report #WhatsApp, #Instagram, #Facebook down." I grimaced, "Not again!" and I immediately went on to the Web to find out what may have transpired in the Valley while I was engrossed in work. I didn't find anything.
Monday blues probably got the better of me — I didn't explore further. Instead, I went back to Twitter timeline.
The next tweet read: "Appears WhatsApp University has announced a brief recess for its faculty and students." Would that have anything to do with the slugfest that was unravelling on the twin but entirely unrelated issue of SRK's son's arrest and minister Ajay Misra's son's non-arrest? The former was already in custody while the latter was yet to be booked. I wracked my brain to put it in context but failed.
I was scrolling down the feeds aimlessly when I chanced upon the answer. The services of a clutch of social media platforms, including Messenger, were down. At last it made sense, the missing pinging and ringing.
Like water seeps into the tiniest of spaces, I had simply eased into the quiet of the phone without a thought. The @GoogleIndia handle asked, "Okay, who switched on DND?"
I stretched myself on the couch, recalling a day some years ago. We were at a meeting with our new boss who suggested that for day-to-day matters the team keep in touch via WhatsApp. "I don't even turn on the phone data as long as I am in office," I had quipped. "You better start keeping it on always," he had shot back. Little did I know then that WhatsApp would become a way of life.
By now I was quite well settled in the quiet. I was transported back to the times when the use of the mobile phone was restricted to calls and SMSes. But apparently not everyone was so blissful. "What happens if there's an emergency at the workplace," wondered an angsty colleague, via SMS. They'll call, I replied gleefully and forwarded her a  SpongeBob panic gif that showed SpongeBob and Patrick Star running round and round, with arms in the air.
The joie de vivre, however, was short-lived. I had to tell my cousins in a family WhatsApp group that I had received the Puja gifts they had sent through someone and I had dispatched theirs.
It would have been so much easier to drop a line on WhatsApp than to call or even text them individually. It would have been less time-consuming too. Okay, granted that SMS groups, too, are a reality today but how many have used that feature? Not one in my known circles at least. 
As I wound up for the night hoping the services would be restored sooner than later, I was no longer sure of my dislike for social media or of the conviction that they are disruptive in nature.