The Telegraph checks out Ksiroda by Amrapali Jewels
The collection features timeless pieces inspired by Samudra manthan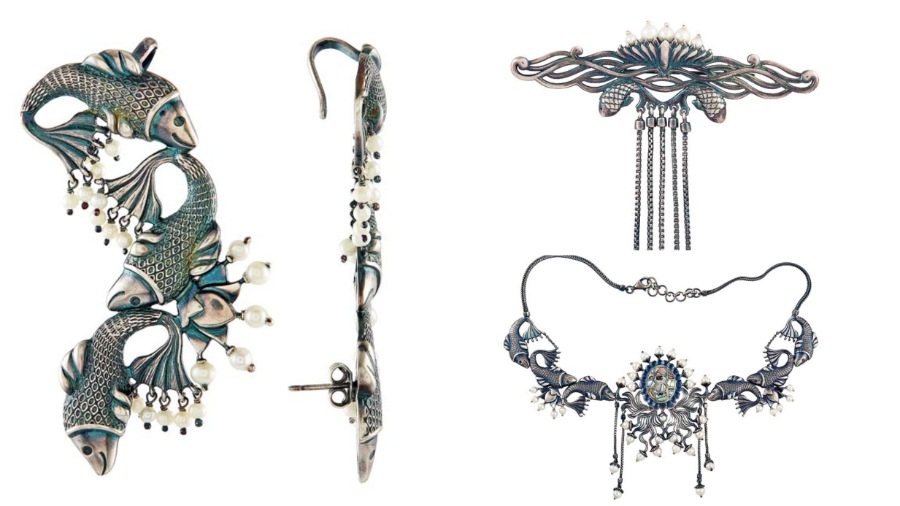 ---
Published 25.07.22, 02:16 AM
|
---
Statement beauties that have found inspiration in mythology. That's Ksiroda by Amrapali Jewels. Tarang Arora, CEO and creative director of Amrapali Jewels, decodes the collection for The Telegraph.
The pieces look exquisite as usual. How did you arrive at the theme?
The collection is inspired from an episode in the Hindu mythology named Samudra manthan — churning of ocean between Devta and Asura to release Amrit — the nectar of immortal life. The episode is quite interesting and has a lot of beautiful elements which can be explored. The collection represents the ethereal beauty of water with illusions of blues, fluid and fragile shapes, which are inspired from the important elements of the story like Ksheer Sagar, Mandar Parwat, Lord Shiva etc.
Tell us about the execution...
The form and colour of the jewellery is inspired from the main story and characters, so the collection has elements like waves, turtles, lotus, snake and fish. The uniqueness of the collection is the blue colour oxidisation, which represents the poison which was consumed by Lord Shiva. All the pieces are crafted in silver with blue oxidised finish and textured enamel embellished with abalone pearls. What are your favourite pieces from the collection?
Fish earrings, snake-scaled bangle, Samudramanthan earrings.
As someone who has grown up with so much jewellery all around, how has your relationship with it been?
I love to see all forms and types of jewellery and its elements, always excited to see different types of stones, designs and process of jewellery making and always up for experimenting in whichever way we can.
What is the key to timeless relevance?
Authenticity! As long as you are working on being your natural self and sharing your perception and expression with the world with your jewellery/design, you will achieve timeless relevance.