Make-up for the better half
One doesn't get to see her much; rather the focus is on a young face, sometimes pimply, sometimes freckled, but at all times squeaky clean, till the artist goes to work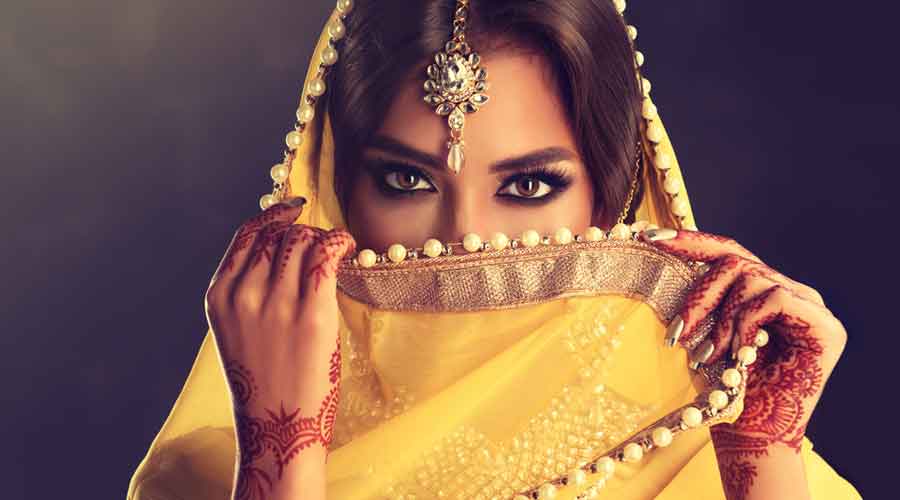 ---
---
For reasons unknown my Facebook feed has been showing bridal make-up artists at work. I am happy that Facebook at least does not guess that I will, alas, never put on bridal make-up ever.
It keeps showing one make-up artist most. One doesn't get to see her much. Rather the focus is on a young face, sometimes pimply, sometimes freckled, but at all times squeaky clean, till the artist goes to work. With layers of make-up a dusky girl turns into a peachy-faced, smooth-contoured and brilliantly red-lipped diva. The eyes are worked on till they turn into heavy-lidded, curly-lashed, glowing orbs. In the background Dekha hai pehli baar saajan ke aankhon mein pyar is playing with the bride alternately throwing coy glances and come-hither looks.
After the make-up, the three-layered tiara is laid on; so are the maang tika, the triple-decked danglers and the seven-layered choker.
And then the bride gets up. And we find she in her shorts, which is in absolute contrast to her top half! She says bye and comes back in her lehenga, and finally the two halves match.